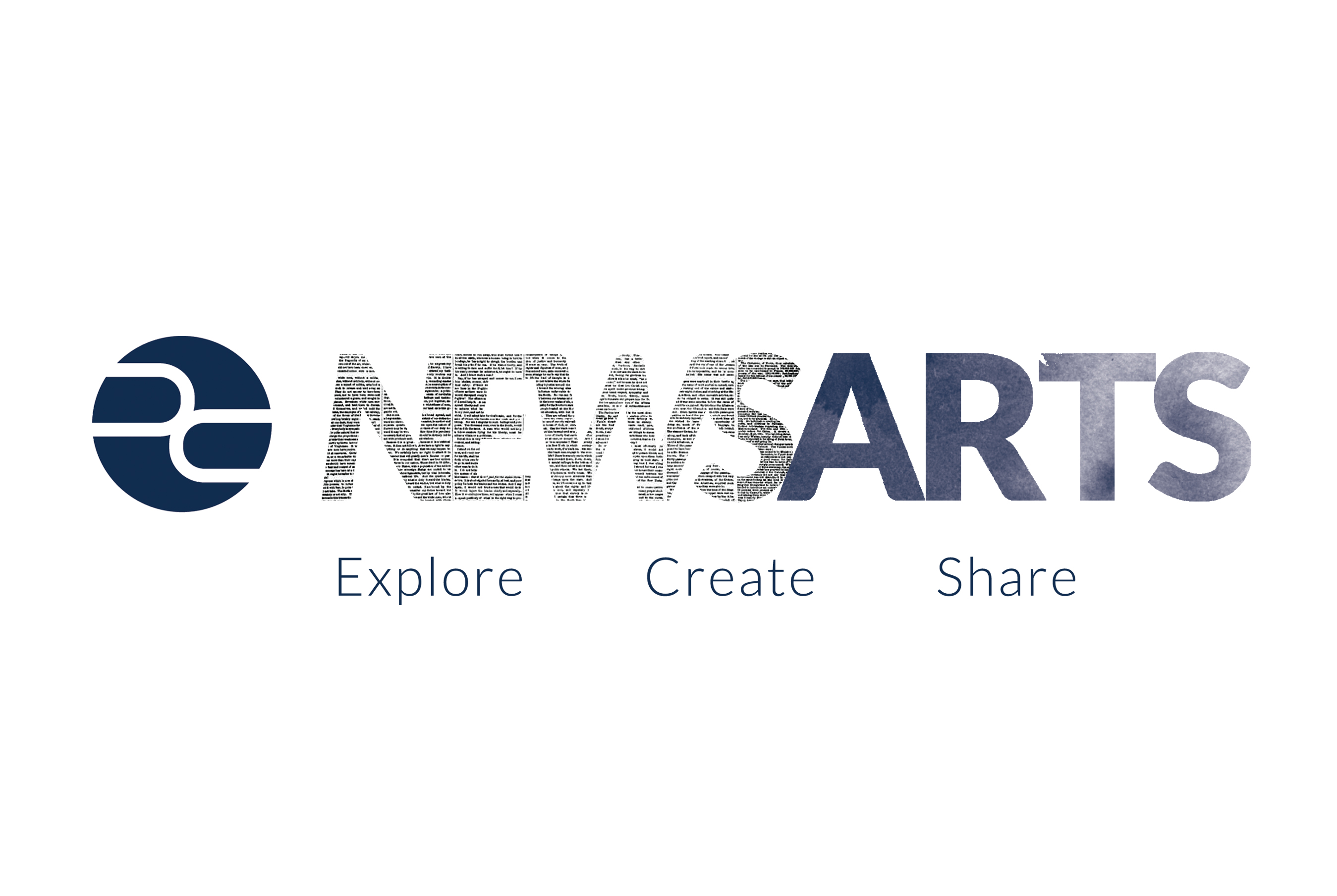 WASHINGTON, D.C., October 3, 2016—The Pulitzer Center is pleased to announce NewsArts, an initiative based in Winston-Salem, N.C., that explores the intersections between journalism and art through public events, art exhibitions, and educational outreach.

NewsArts partners Pulitzer Center journalism with local arts and educational institutions, showing how creative approaches to storytelling can help engage the public with the big global issues that affect us all. The initiative launches this fall with events at Wake Forest University, SECCA (the Southeastern Center for Contemporary Arts), and Winston-Salem/Forsyth County Schools.

On Oct. 26, Pulitzer Center grantee Scott Anderson will give a lecture at Wake Forest on "Fractured Lands," his landmark article on the unraveling of the modern Middle East that took up an entire issue of The New York Times Magazine this summer. Anderson will meet with a wide range of classes, from journalism and MIddle East studies to drama, with a focus on how he used the stories of six ordinary people to explain the tragedy and history of an entire region.

On Nov. 17, Pulitzer Center photographer grantee Tomas van Houtryve will
speak at SECCA on the reality and perception of contemporary conflict, drawing on his work for Harper's, The New Yorker and other outlets on drone warfare and the flow of refugees through Europe. He will also lead workshops for students and teachers at R.J. Reynolds High School, Wake Forest University, and the School of the Arts.

Van Houtryve is one of four Pulitzer Center photographer grantees whose work is featured in "Dispatches," an art exhibition opening Nov. 1 at SECCA that gathers and generates artistic responses to the news. The exhibition includes works from 2010 to the present and also a series of commissions, or "dispatches," on current events and the critical issues of our time.

"Dispatches" was imagined and curated by Cora Fisher, SECCA's curator. Fisher's inspiration, she said, came from exploring how "the space of journalism has changed. Much of modern day reporting is quick response and in the moment. Telling live news stories through art makes us slow down and reflect on the frenetic pace around us."

Jon Sawyer, founding director of the Pulitzer Center, called NewsArts an exciting extension of the Pulitzer Center's long emphasis on arts in its journalism, from photography exhibits and long-form documentaries to video poetry, among the latter its LiveHopeLove.com project on HIV-AIDS in Jamaica that won a national Emmy and was a featured presentation at the National Black Theatre Festival.

"We're thrilled to make Winston-Salem, a national leader in the arts, the hub for our NewsArts activities," said Sawyer, a native of Winston-Salem. The in-person engagements by Anderson, van Houtryve and other Pulitzer Center journalists will form the basis for online curricular materials, Sawyer said, distributed via the Center's free Lesson Builder tool that is available to educators across the globe.

NewsArts was inspired by a bequest to the Pulitzer Center from Lucille and Carl Harris, who taught music and the classics to generations of students at Wake Forest. The Oct. 26 launch event will include remarks by Edwin C. Wilson, Wake Forest Provost Emeritus, on the Harrises' long devotion to Wake Forest.

NewsArts is also made possible through the support of IPLACe (Interdisciplinary Performance and the Liberal Arts Center) and Wake Forest Innovation Quarter.

"An ongoing collaboration with NewsArts fits perfectly with the mission of IPLACe," said Professor Cindy Gendrich, IPLACe director. "We love the idea of working on projects that use a fusion of journalism and art to touch us locally and connect us globally. Meeting Scott and talking about "Fractured Lands" seems like the perfect way to begin."

Additional NewsArts events and exhibitions will be announced in the coming months. For more information, please visit the Pulitzer Center website, follow us on Twitter, or subscribe to our email newsletter.

About the Pulitzer Center

The Pulitzer Center is a non-profit based in Washington, D.C., that promotes in-depth engagement with global issues through its support of international journalism across all media platforms and an innovative program of outreach and education. The Pulitzer Center supports over 150 reporting projects each year, working in partnership with leading news-media outlets across the globe on a wide range of global issues. Its educational programming includes classroom visits by journalists, on-line curricular resources, and partnerships with over two dozen colleges and universities.

About Wake Forest University

Offering the personal attention of a small liberal arts college, coupled with the breadth and global relevancy of a leading research institution. Wake Forest is consistently ranked among the top 30 universities in the nation. Our mission is to educate the whole person, graduating students who seek purpose-filled lives while building a community dedicated to serving humanity in the spirit of our motto, Pro Humanitate.

About SECCA (Southeastern Center for Contemporary Art)

The Southeastern Center for Contemporary Art seeks to enhance perspectives, inspire community and ignite new ideas at the intersection of art and its visitors. SECCA is an affiliate of the North Carolina Museum of Art, a division of the N.C. Department of Cultural Resources. SECCA receives operational funding from The Arts Council of Winston-Salem and Forsyth County. Additional funding is provided by the James G. Hanes Memorial Fund.

NewsArts, a collaboration led by the Pulitzer Center, explores the intersections of news and art. For more information, visit pulitzercenter.org/NewsArts.