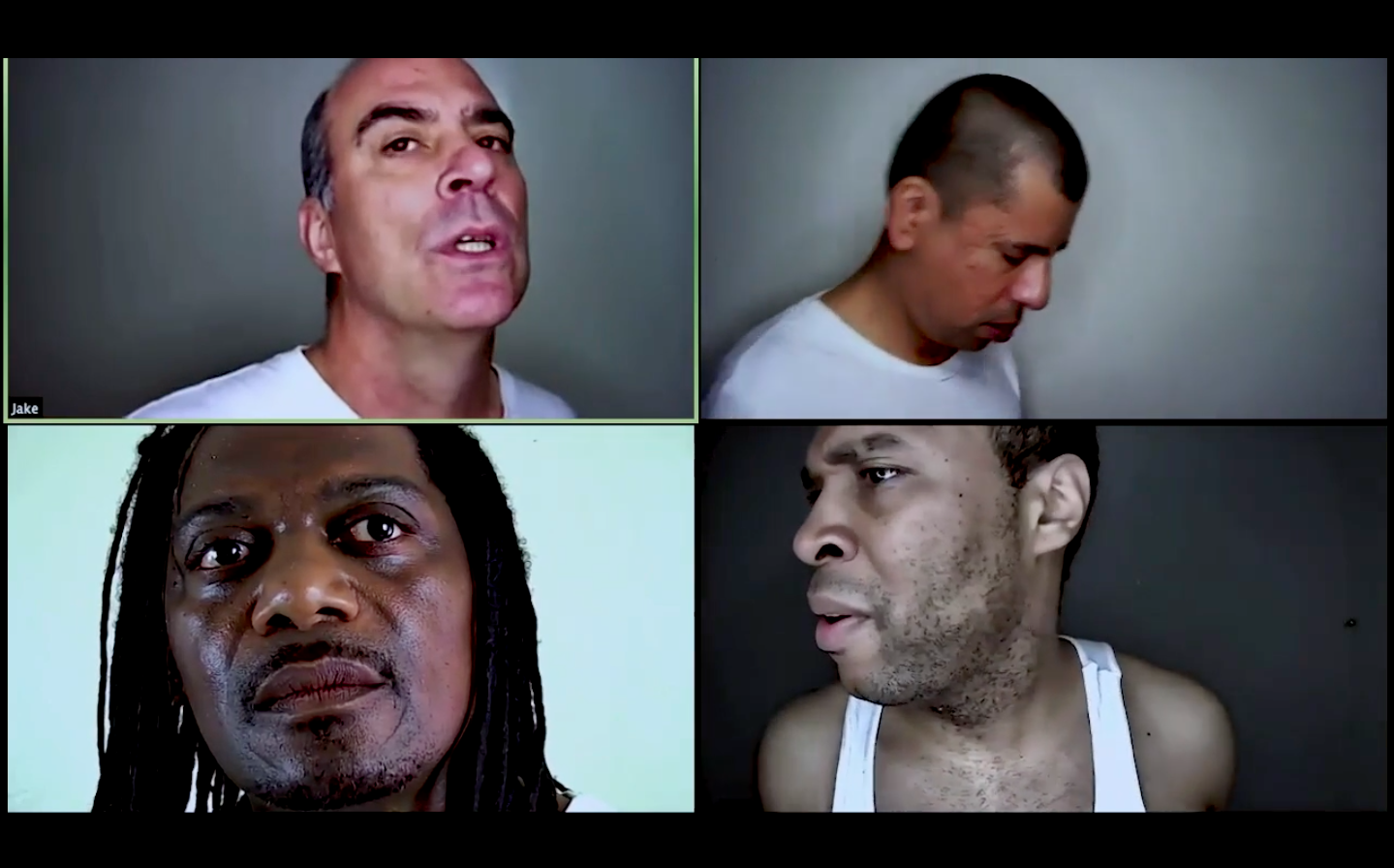 When it debuted in San Francisco in 2016, Pulitzer Center grantee Sarah Shourd's play, The Box, gave audiences an inside look at the horrors of solitary confinement and mass incarceration in the United States. Herself having experienced solitary confinement for 410 days in Iran, Shourd wrote the play in collaboration with other survivors to showcase the realities of isolation "inside the box."
While originally written and performed for live audiences, this October Shourd directed three free virtual performances of the play with the support of the Pulitzer Center. The Box was reimagined for Zoom as its actors transformed their own homes into stages in order to livestream their raw, emotional performances for audiences across the globe.
"The restrictions of this new form inspired us to be even more creative, more innovative, and the fact that we were connecting and making art despite these restrictions was an astounding parallel to the play itself," Shourd commented. "The Box is about how humans will find a way to connect with each other, regardless of the obstacles and the barriers between them: be it governments, pandemics, or carceral systems. I think we achieved that with this production."
While in no way a replacement for live theater, Zoom nonetheless gave the performances a new kind of intimacy. Zoom boxes replaced the physical walls that had separated actors on stage. The play's themes of isolation and human connection were also made all the more pertinent by the ongoing global pandemic and protests for racial justice.
"I think a lot of people have gotten a taste of how dangerous isolation can be during this pandemic, this play can help people connect that experience to the ongoing suffering of tens of thousands of people in isolation cells across the country and millions from in prison," Shourd reflected. "It's a time to have conversations that look beyond punishment and control to values like community and care. It's time for everyone to see themselves as part of the solution."
Audience members, who tuned in from around the U.S. and the world, expressed their admiration for the play's actors, timely message, and adaptation to a virtual platform.
"I'll think about this forever," commented one attendee.
Click the above video to watch an edited recording of the global virtual premiere of The Box, compiled using segments from all three October performances.
---
Partners include: PEN America, Cornerstone Theater Company, ImaginAction, Z Space, Success Centers, The International Society of Criminology (ISC), Department of Criminology at the University of Brescia, Italy, the Mohammad and Mahera Abu Ghazaleh Foundation, Restore Oakland, Manny's San Francisco, Marin Shakespeare Company, Designing Justice + Designing Spaces, Dream Corps, Mother Jones, and MOZAIK Philanthropy.
The Pulitzer Center's reporting and educational outreach on mass incarceration and related justice issues is supported by the Art for Justice Fund and other donors. The Art for Justice Fund was created by Agnes Gund in partnership with the Ford Foundation and Rockefeller Philanthropy Advisors.
RELATED ISSUES