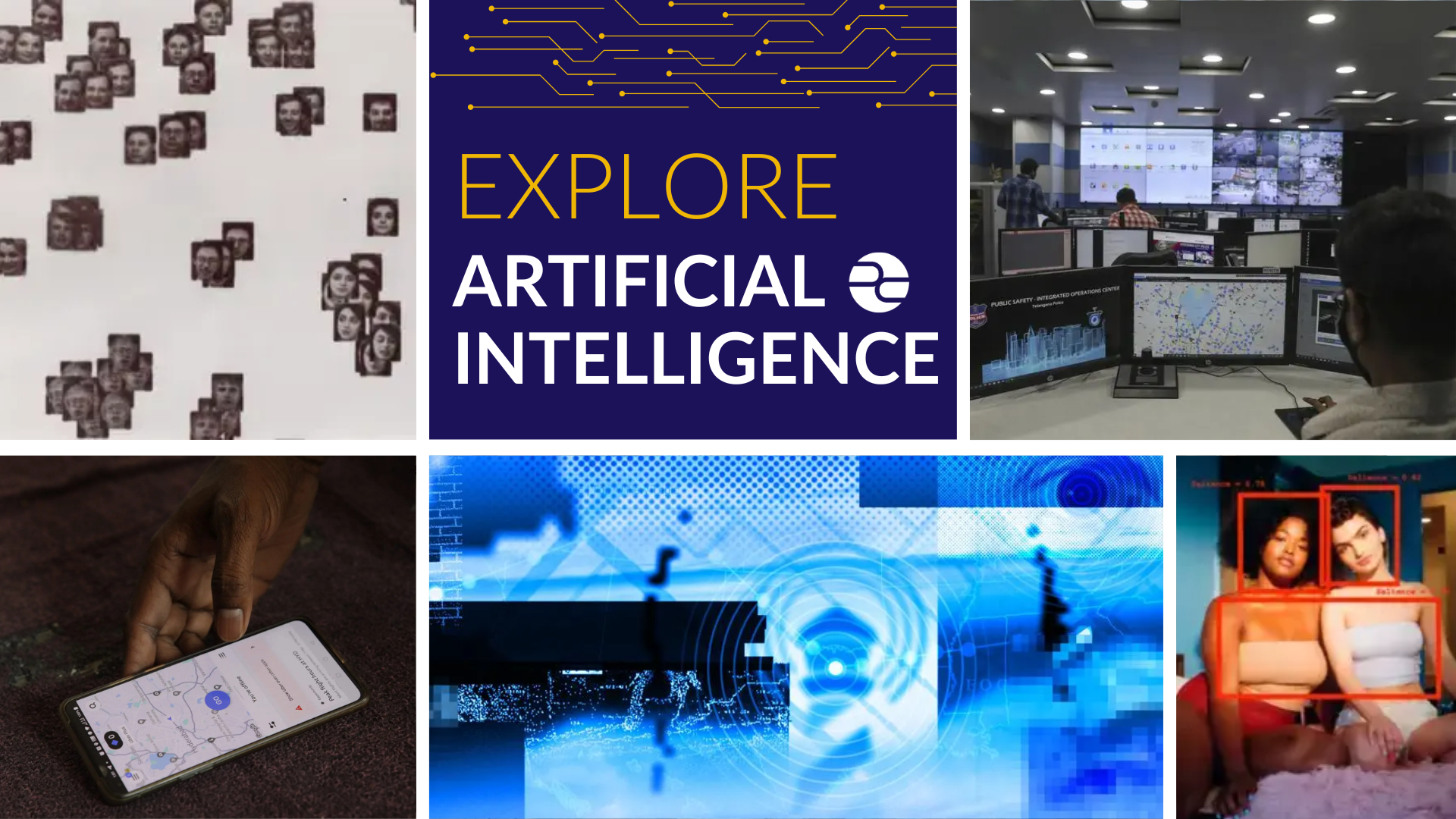 When you think of artificial intelligence (AI), what are some of your first thoughts? Robots? Computers that have achieved sentience? Amazing technologies with the power to transform our world?
Artificial intelligence has taken the world by storm. To go beyond the headlines and shed light on what AI is and its potential to benefit and harm communities, the Pulitzer Center has developed an AI Accountability network. Journalists in this network pursue in-depth reporting projects that interrogate how AI technologies are funded, built, and deployed by corporations, governments, and other powerful actors.
Bring this conversation into your classroom by inviting one of our featured journalists who have reported on AI and technology issues to speak with your students! Take a look at our featured guest speakers below, and click here to connect your class with a guest speaker. This opportunity is open to classroom and afterschool educators, as well as educators working with students in carceral facilities.
Journalist Guest Speakers for Artificial Intelligence/Technology Issues
NOTE: We cannot always guarantee a specific journalist due to availability, but we will work with you to suggest several options based on your goals and meeting times.
About the Virtual Journalist Visit Program
The Pulitzer Center offers free virtual journalist visits to K-12 schools worldwide. We have worked with over a thousand journalists over the years, covering diverse topics and geographic regions, and we will match you with a journalist based on your request. We use many different platforms to connect, including Zoom, Google Meet, and Teams, and we will work with you to identify the best technology for your learners. Virtual journalist visits are a great way to help students:
Understand how what they're studying affects people's lives
Learn how research, writing, critical thinking, multimedia, and more skills are used in journalism
Practice preparing and asking questions of an expert
Get excited about using the news to learn about the world
And much more!
RELATED INITIATIVES