Pulitzer Center Update January 27, 2023
Virtual Journalist Visit Opportunities for Black History Month 2023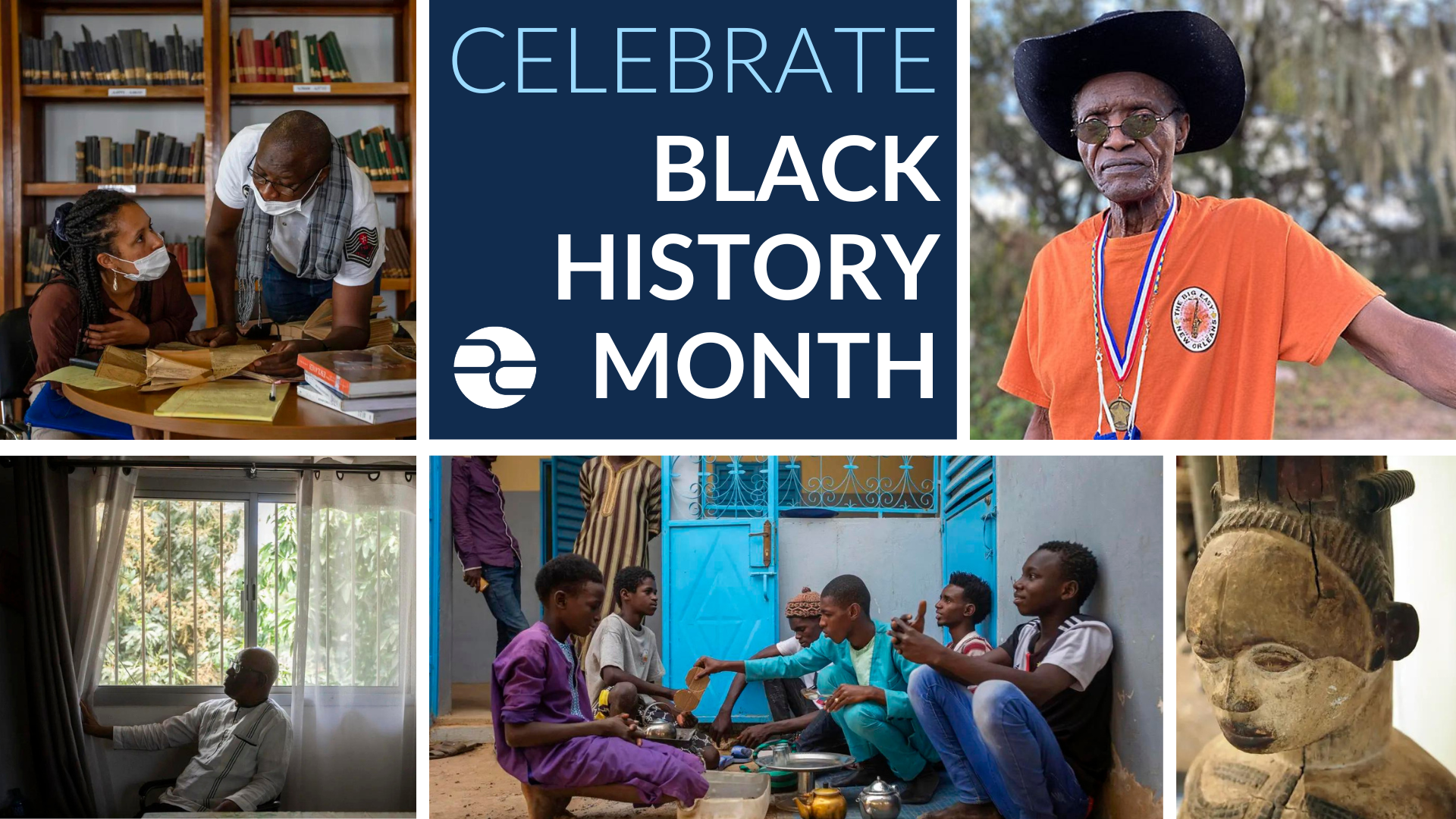 In celebration of Black History Month, we are featuring several journalists who have reported on relevant topics and who would love to visit your classroom! Take a look at our featured guest speakers below, and click here to connect your class with a guest speaker. This opportunity is open to classroom and out-of-school time educators, as well as educators working with students in carceral facilities.
Journalist Guest Speakers for Black History Month
Journalists can share stories about Black communities, identity, and racial justice and discuss contemporary issues affecting Black individuals and the diaspora.
Ashonti Ford, a journalist who reported on Black cowboys, including third-generation farmer Al Everett who was inducted into the Cowboy Hall of Fame.
Melba Newsome, a freelance journalist with over twenty years of experience who reported on the Gullah Geechee people in South Carolina and who are among the most climate-threatened in the world.
Ngozi Cole, a journalist who covered the aftermath of the deadly Bronx fire, which occurred in January 2022, and the systemic failures that led to the tragedy.
Jaylin Ward, a journalist who reported on the stories of Afro-Antillean Panamanians and their route to environmental liberation.

Gavin McIntyre and Jennifer Berry Hawes, a reporting team who examined the life, writings, and legacy of Omar ibn Said, a Muslim scholar from Senegal, who wrote the only surviving autobiography in Arabic by a person enslaved in the United States.

Arionne Nettles, a multimedia journalist and scholar who reported on how museums are responding to and documenting the movement for racial justice, including a children's African American history museum in Chicago.

Jonathan Custodio, a journalist who reported on Afro-Mexicans' fight for recognition in Veracruz, Mexico.
Noreen Nasir, a video journalist who reported on racial tensions in "Sundown Towns," where Black Americans often still are not welcome to venture out after dark or even to live.
Rickey Ciapha Dennis Jr., a journalist in South Carolina who has been reporting on environmental racism.
Natalie Y. Moore, a Chicago-based journalist whose reporting project examined Finland's criminal justice system and lessons that might be useful to the criminal justice reform movement in the United States.
Adaobi Tricia Nwaubani, a novelist, essayist, and journalist who reported on police brutality in Nigeria and discrimination against descendants of freed and formerly enslaved people among the Igbos in Nigeria.
Jamaija Rhoades, a multimedia journalist who reported on racism in schools in her hometown of Richmond, VA.
Irene Vázquez, a journalist who reported on Black and Indigenous histories in Louisiana and ties to climate crises.
C. Zawadi Morris, a journalist who has been documenting COVID-19's impact on Black and brown communities in Brooklyn, NY, through a project inspired by The Federal Writers Project.
NOTE: Due to availability, we cannot always guarantee a specific journalist, but we will work with you to suggest several options based on your goals and meeting times.
About the Virtual Journalist Visit Program
The Pulitzer Center offers free virtual journalist visits to K-12 schools worldwide. We have worked with more than a thousand journalists over the years, covering diverse topics and geographic regions, and we will match you with a journalist based on your request. We use many different platforms to connect, including Zoom, Google Meet, and Teams, and we will work with you to identify the best technology for your learners. Virtual journalist visits are a great way to help students:
Understand how what they're studying affects people's lives
Learn how research, writing, critical thinking, multimedia, and more skills are used in journalism
Practice preparing and asking questions of an expert
Get excited about using the news to learn about the world
And much more!
RELATED ISSUES