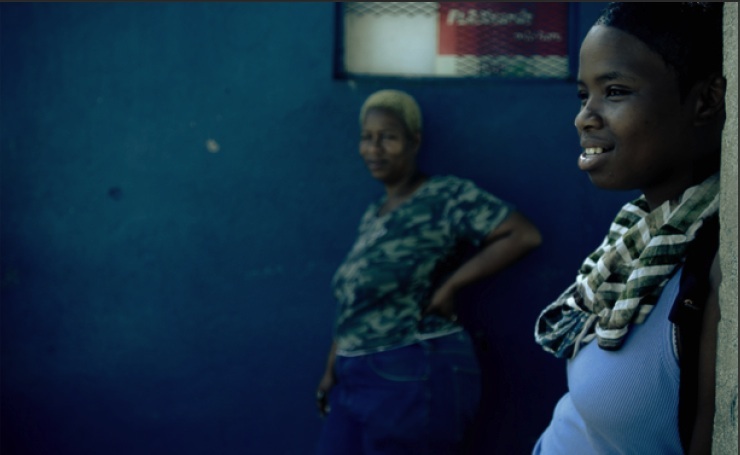 Award-winning multimedia reporting projects on HIV/AIDS that combine print reporting, poetry, photography, video, radio, music and an open dialogue to engage the broadest possible audience.

Tuesday, September 22
12:00-2:00 pm: Panel discussion and screening
Columbia University's Graduate School of Journalism
Third Floor Lecture Hall

Panelists:
Pulitzer Center Executive Director Jon Sawyer
HOPE Special Correspondent/Poet: Kwame Dawes
Glass Closet Filmmaker: Micah Fink
WorldFocus Producer: Lisa Biagiotti

Hope: Living and Loving with HIV in Jamaica is a multimedia reporting project that explores the human face of the epidemic. It includes an extended essay by Kwame Dawes for The Virginia Quarterly Review, a feature in the The Washington Post's Outlook section, two short documentaries for the public-television program Foreign Exchange, a one-hour radio documentary, a collection of Kwame's poetry inspired by the reporting, a performance of the poems set to music by composer Kevin Simmonds (recently performed at the National Black Theatre Festival), and LiveHopeLove.com, an interactive web presentation that synthesizes all of this varied content. The site has won numerous awards, most recently a People's Voice Webby and a news and documentary Emmy in the New Approaches category.

The Pulitzer Center's exploration of HIV/AIDS in the Caribbean continues with Glass Closet, on the intersections among homophobia, violence, stigma, religion and the disease in Jamaica. A collaboration with WNET's WorldFocus program, the project includes five short documentaries that will begin airing on WorldFocus the week of September 21, 2009. The Pulitzer Center's complementary website launches simultaneously and features the video documentaries, related print material, and an interactive space for the public to upload their own stories about stigma and HIV in their communities.

The Pulitzer Center on Crisis Reporting is a non-profit journalism organization that promotes in-depth engagement with global affairs through its sponsorship of quality international journalism across all media platforms and an aggressive program of outreach and education. Learn more: www.pulitzercenter.org


Jon Sawyer is the founding director of the Pulitzer Center on Crisis Reporting, a non-profit organization that funds independent reporting with the intent of raising the standard of media coverage and engaging the broadest possible public in global affairs. In its first three years the Center has funded over 100 reporting projects in four dozen countries, partnering with major newspapers, magazines and broadcast outlets. The Center produces short video documentaries for public television and is creator of the innovative educational outreach programs Global Gateway and Campus Consortium. Jon was previously the Washington bureau chief for the St. Louis Post-Dispatch, for which he reported from five dozen countries.

Ghanaian-Jamaican writer and poet Kwame Dawes is the author of over a dozen collections of verse, including the critically-acclaimed "Wisteria: Poems from the Swamp Country." Kwame is also the author of numerous plays, essays and books. His essays have appeared in numerous journals including Bomb Magazine, The London Review of Books, Granta, Essence, World Literature Today and Double Take Magazine. He is the Distinguished Poet in Residence, Louis Frye Scudder Professor of Liberal Arts and Founder and executive Director of the South Carolina Poetry Initiative. Kwame is the director of the University of South Carolina Arts Institute and the programming director of the Calabash International Literary Festival, which takes place in Jamaica in May of each year. http://www.kwamedawes.com

Micah Fink is an Emmy-nominated producer specializing in international affairs, public health, national security and environmental issues. He has been involved in reporting and producing award-winning documentary films and special series for the last decade. Micah's work has appeared on Wide Angle, Frontline, National Geographic Television and ABC News. From 2002 to 2005, he served on the editorial staff of the PBS international public affairs series Wide Angle. He has written for print, magazines and the web and is currently thinking about the future of interactive documentaries online. Micah was honored with a Japan Society Fellowship in 2008 and a Kaiser Health Media Fellowship in 2005. He earned a master's degree from Columbia University's Graduate School of Journalism and a bachelor's degree in comparative literature from Cornell University. Micah is currently producing and directing a feature documentary for HBO about a community of Native Americans living on a Superfund site in Ringwood, New Jersey.

Lisa Biagiotti currently works for Worldfocus on PBS where she produces feature videos for the television newscast and multimedia content for Worldfocus.org. She was awarded the 2009 Robert F. Kennedy Award in the international television category and was nominated for a national Emmy award for the videos she produced on the crisis in Congo. Lisa also worked for the international documentary series PBS Wide Angle. Prior to PBS, Lisa worked in marketing for Condé Nast Publications and for financial services companies. In 2001, she researched Muslim immigration in Italy as a Fulbright fellow, and currently serves on the New York board of the Fulbright Association. Lisa earned a master's degree in the digital media concentration from Columbia University's Graduate School of Journalism.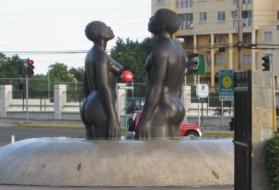 Jamaica has the reputation of being one of the most violently anti-gay countries on earth. Male...
RELATED ISSUES