Pulitzer Center Update November 14, 2023
Tracey Riese Joins Pulitzer Center Board
The Pulitzer Center is pleased to announce the election of Tracey Riese to the Pulitzer Center Board of Directors.
Riese is president and founder of T.G. Riese &, a strategy consultancy advising boards and senior management teams of public and private companies, private equity, and venture capital firms, as well as academic, cultural, and youth service not-for-profits in the U.S. and internationally.
Riese founded T.G.R. & in 1994 after almost 20 years as a senior executive in strategy and marketing roles at Y&R, Chemical Bank, RJR Nabisco, and Revlon. She started her career at Sotheby's, where she helped launch the firm's corporate art advisory service.
Image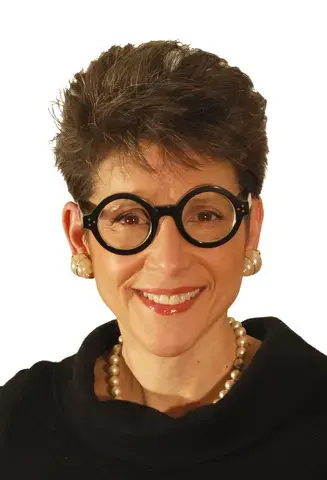 Riese is also a managing director of Golden Seeds, an early-stage venture capital firm focused on diverse leadership teams. Her portfolio covers Artificial Intelligence (AI), art-tech, data analytics, block chain, and enterprise software. She serves on the board of Itemize, Inc., which provides AI solutions for financial transactions.
"Pulitzer Center's mission, to champion the power of stories to make complex issues relevant and inspire action, could not be more salient at this moment," said Tracey. "I am excited to be able to work alongside people with such commitment to helping the world's best journalists engage people locally and globally in the issues that affect them."
Riese is actively engaged in not-for-profit leadership. She is vice chair of the board of E.L. Education, a national nonprofit partnering with K-12 educators in hundreds of diverse schools and districts to achieve excellent equitable outcomes for all students. She also serves on the boards of the Brooklyn Museum and Sarah Lawrence College. 
"Tracey's deep expertise in strategy and her dedication to diverse leadership teams will be invaluable as we advance our mission to make storytelling a catalyst for change," said Jon Sawyer, CEO and president of the Pulitzer Center. "We are delighted to welcome Tracey to the Pulitzer Center's Board of Directors."
Riese holds a B.A. from Sarah Lawrence College. She and her husband live in New York City.
Other members of the Pulitzer Center board include Emily Rauh Pulitzer, chair and founder, Pulitzer Arts Foundation; William Bush, co-founder and vice chair, BDT Capital Partners; Sam Dolnick, assistant managing editor, The New York Times; Azmat Khan, The New York Times journalist and director of the Li Center for Global Journalism at Columbia University; Betsy Karel, board chair, Trellis Fund; Richard W. Moore, of New York City; Joel Motley, managing director, Public Capital Advisors LLC; Joseph Pulitzer V, of Big Horn, Wyoming; David Rohde, executive editor for national security news at NBC News; Robbie Robinson, co-founder and CEO, Pendulum Holdings LLC; Jon Sawyer, CEO and president, Pulitzer Center; and Linda Winslow, former executive producer, PBS NewsHour.