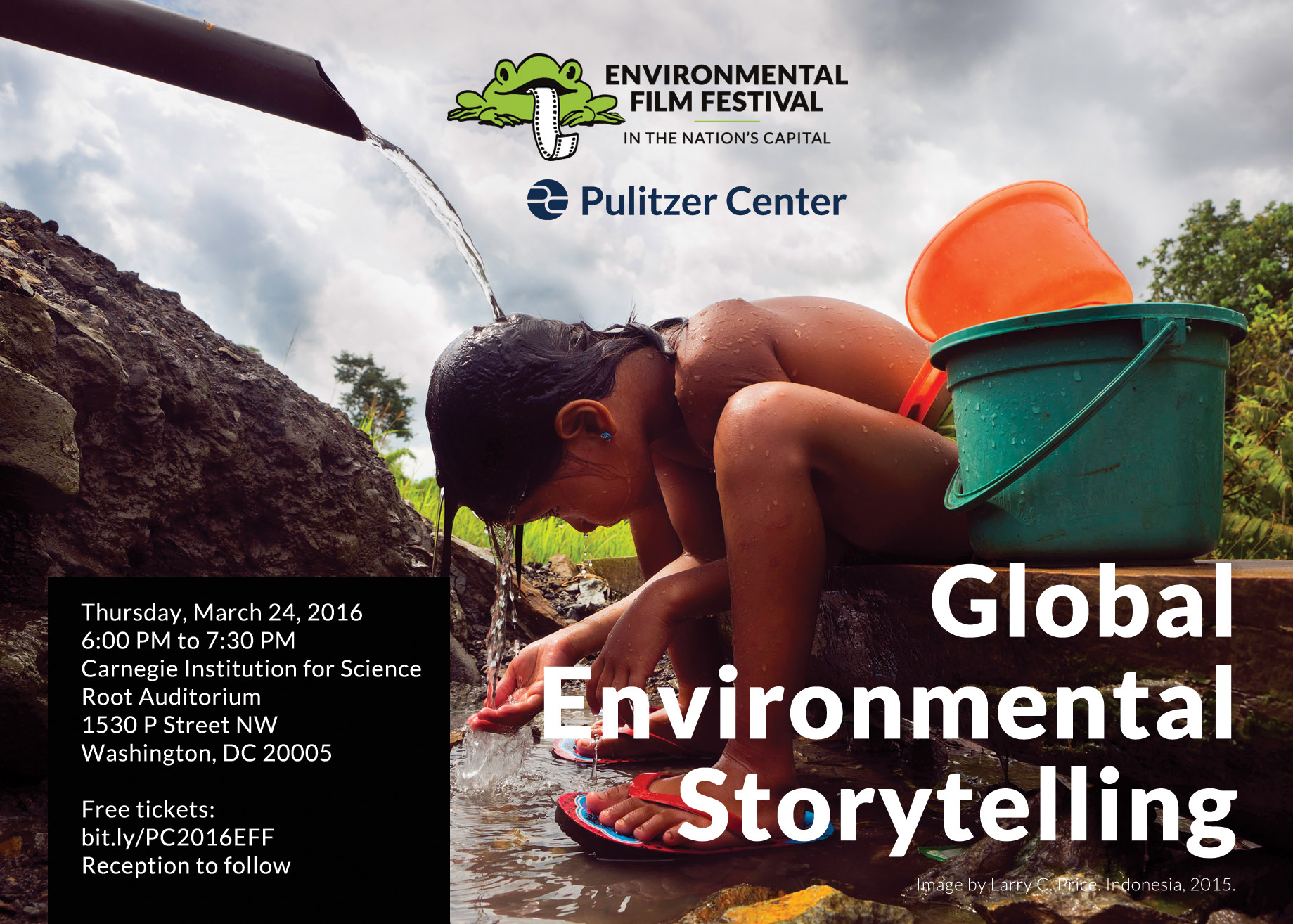 The 2016 Environmental Film Festival in the Nation's Capital featured Pulitzer Center-supported journalists who report on critical global environmental issues using visual storytelling.

"Global Environmental Storytelling," an evening program in collaboration with the festival featured three short documentaries by filmmakers and journalists Steve Elfers, Ian James, Sharron Lovell and Larry C. Price. The documentaries examine vanishing groundwater around the globe, mercury pollution as an environmental concern as well as public health issue, and the impact of water transfer projects. Screenings were followed by a discussion with our grantees, moderated by Jon Sawyer, founder and executive director of the Pulitzer Center.

If you missed the event on Thursday, March 24, 2016, you can view the short documentaries below.

Documentary titles and synopses:
"Pumped Dry: The Global Crisis of Vanishing Groundwater"
Across the globe, supplies of groundwater are rapidly vanishing. As aquifers decline and wells go dry, people are being forced to confront a growing crisis. A film by Ian James and Steve Elfers, for USA Today/The Desert Sun. RT: 20 minutes



"Gold's Lethal Toll in Indonesia"
Small-scale gold mining, widespread throughout the developing world, is one of the biggest sources of mercury pollution. A film by photojournalist Larry C. Price and producer P.J. Tobia for PBS NewsHour, part of an Emmy-award winning series on gold mining. RT: 7 minutes.

"Drinking the Northwest Wind: China's South-North Water Transfer Project"
Like so many of Mao's pronouncements, it sounded simple: "The South has a lot of water; the North lacks water. So if it can be done, borrowing a little water and bringing it up might do the trick." What China's huge water-transfer project means for those at both ends of the pipeline. A film by Sharron Lovell and Tom Wang for Foreign Policy/China File. RT: 11 minutes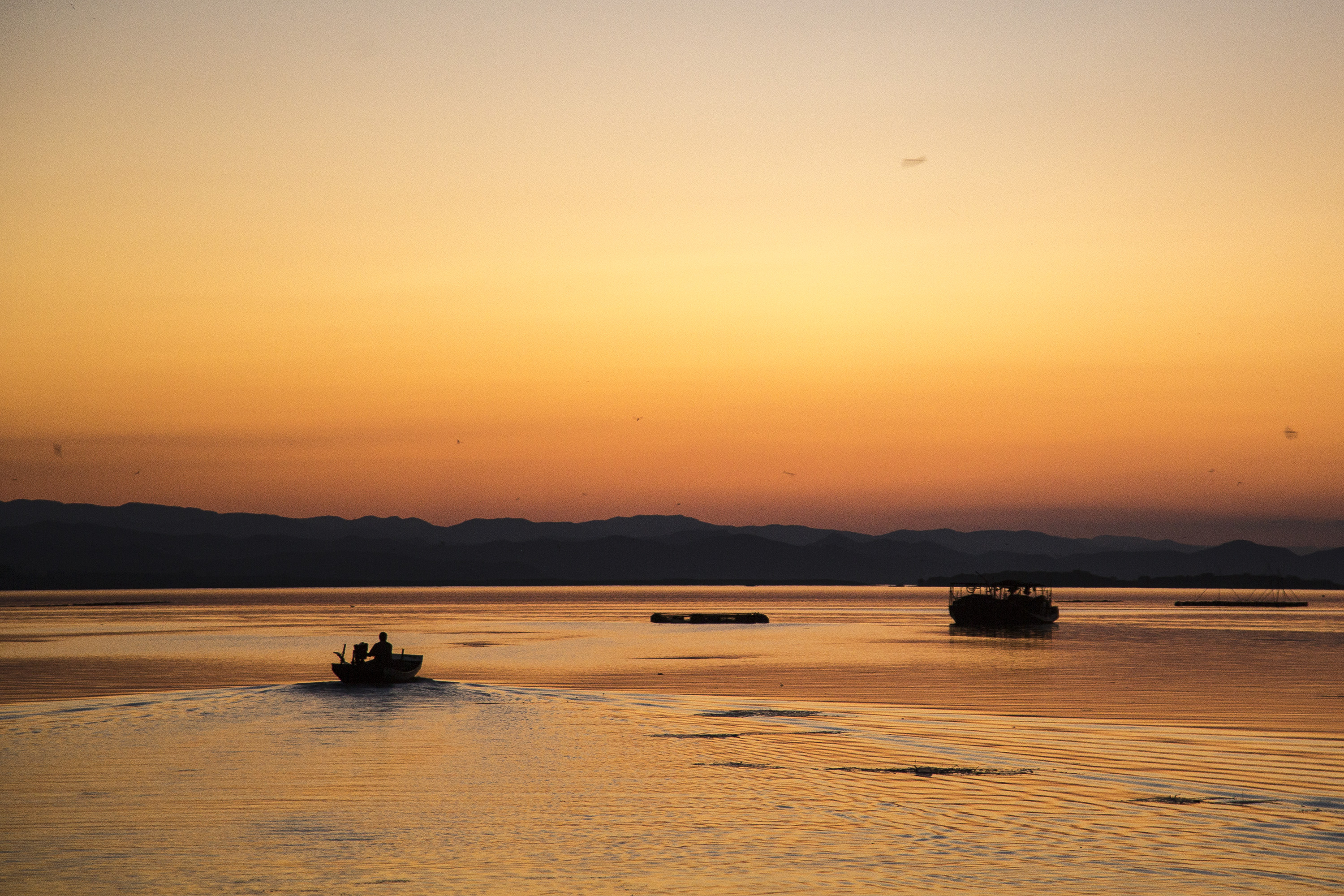 What happens at the source of the worlds biggest water transfer project?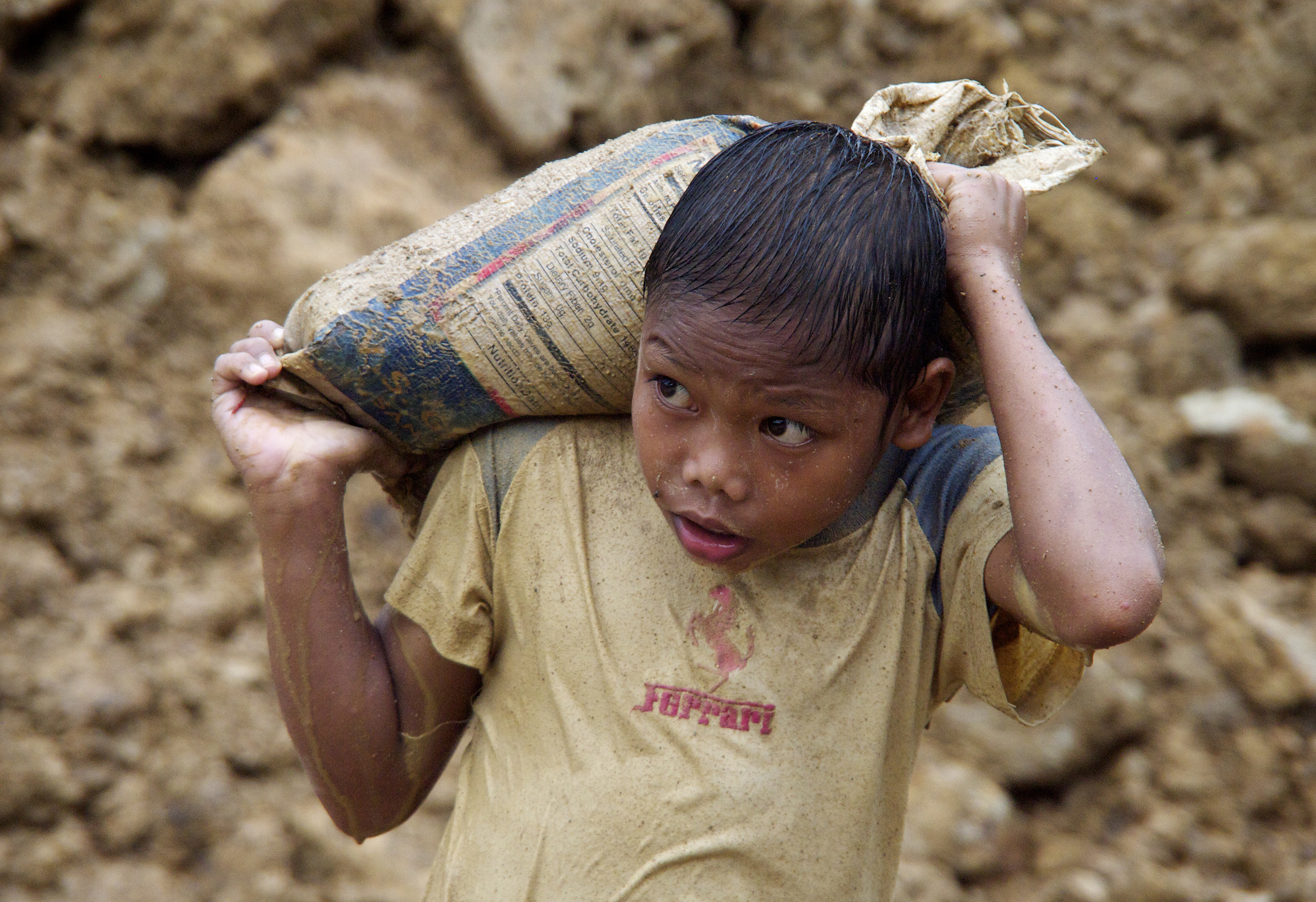 Tiny children and teens toil in the gold mines of the Philippines and Indonesia. A risky, often...
RELATED ISSUES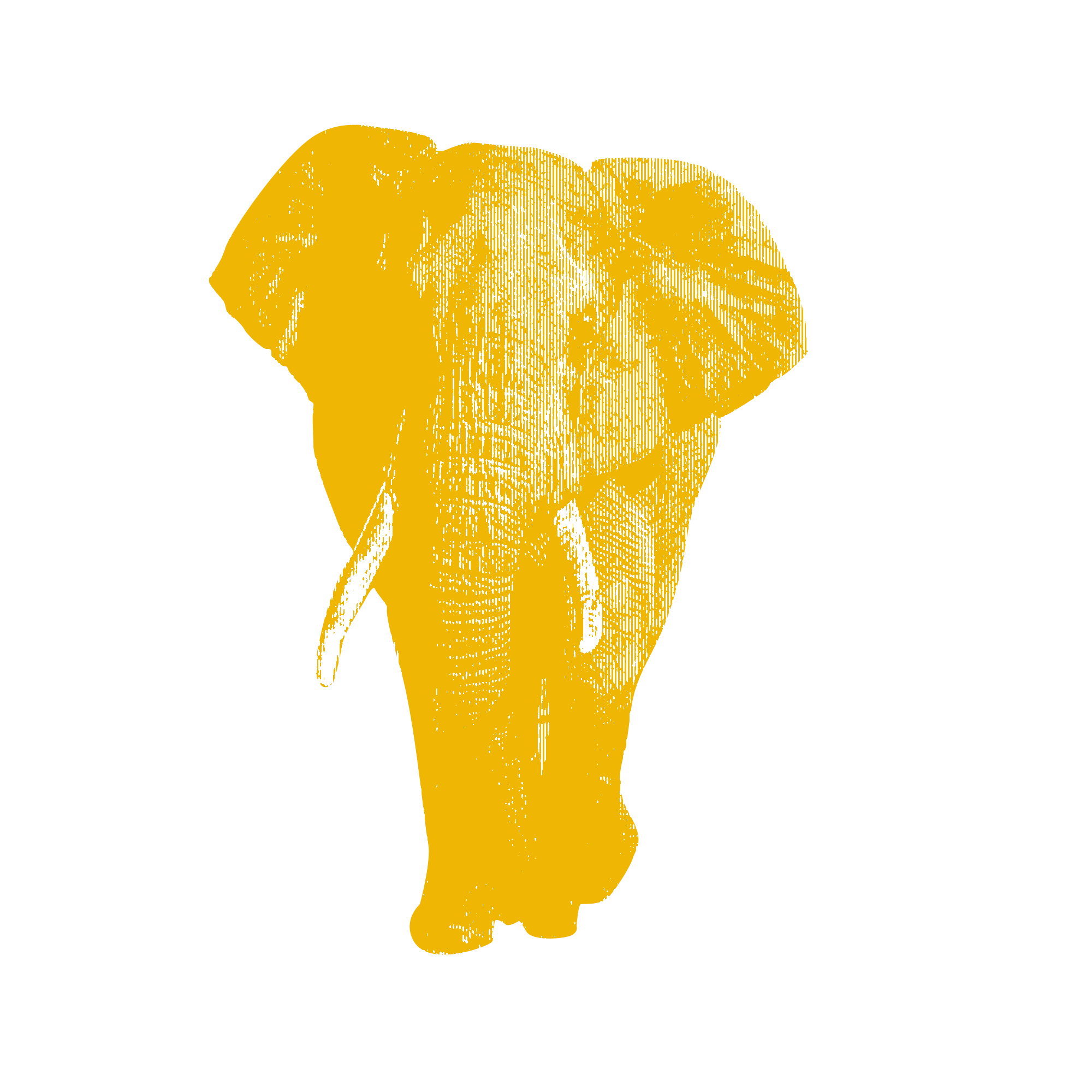 Issue
Environment and Climate Change
Environment and Climate Change

Trade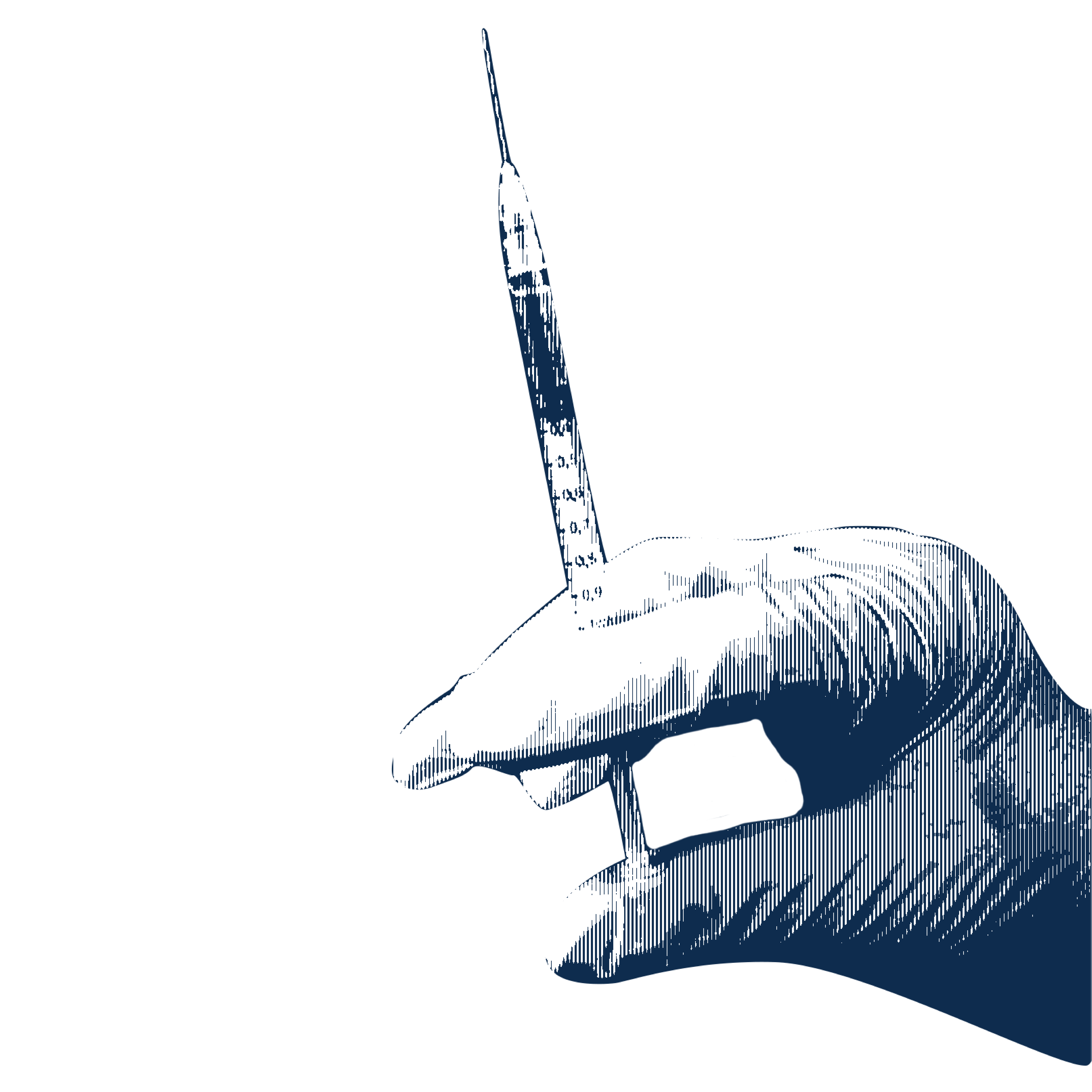 Health