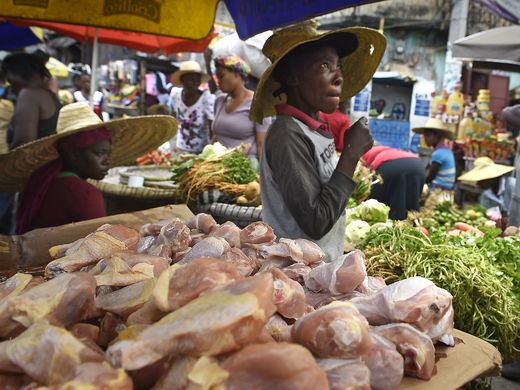 Reporter Jamie McGee and photojournalist Larry McCormack were awarded two prizes by the Associated Press for their Pulitzer Center project on Haiti's economy. The project, which culminated in a seven-part multimedia series for their paper, The Tennessean, looked at strategies for economic development through organizations with Nashville ties. 
The first several chapters of their story "Rethinking Haiti" profiles an orphanage in Haiti that works closely with missionary groups—many from Tennessee—to ensure that missionary visits foster long-term relationships and economic growth in the community. The orphanage founders, also from Tennessee, discuss the difference between investments and donations, saying visitors should be mindful not to undercut local markets or compete with local workers. One chapter lists the do's and don't's of volunteering along with Nashville-area organizations operating in Haiti. 
The following chapters discuss tourism and a Tennessee-based nonprofit that provides micro loans to Haitians so they can start small-scale chicken farms. 
With both Tennessee and Haiti at the heart of their reporting, the Associated Press Media Editors awarded McGee and McCormack a Journalism Excellence Award in the "International Perspectives" category. The award recognizes newspapers that, "provide effective and thoughtful coverage of world events for a local audience."
In their review of the project, the judges said, "We liked that the reporting team told this important story through the lens of their audience—and included insights into how their readers could shift their missionary and aid-based efforts to perhaps more effective economic efforts."
In April, "Rethink Haiti" was also recognized in Tennessee's AP awards. The project placed third in the "Business News" category for newspapers with a circulation over 50,000. 
RELATED ISSUES

Governance

Food