Pulitzer Center Update October 16, 2023
Teachers in Bunia, Democratic Republic of Congo, Commit to Promote Forest Protection Through Their Lessons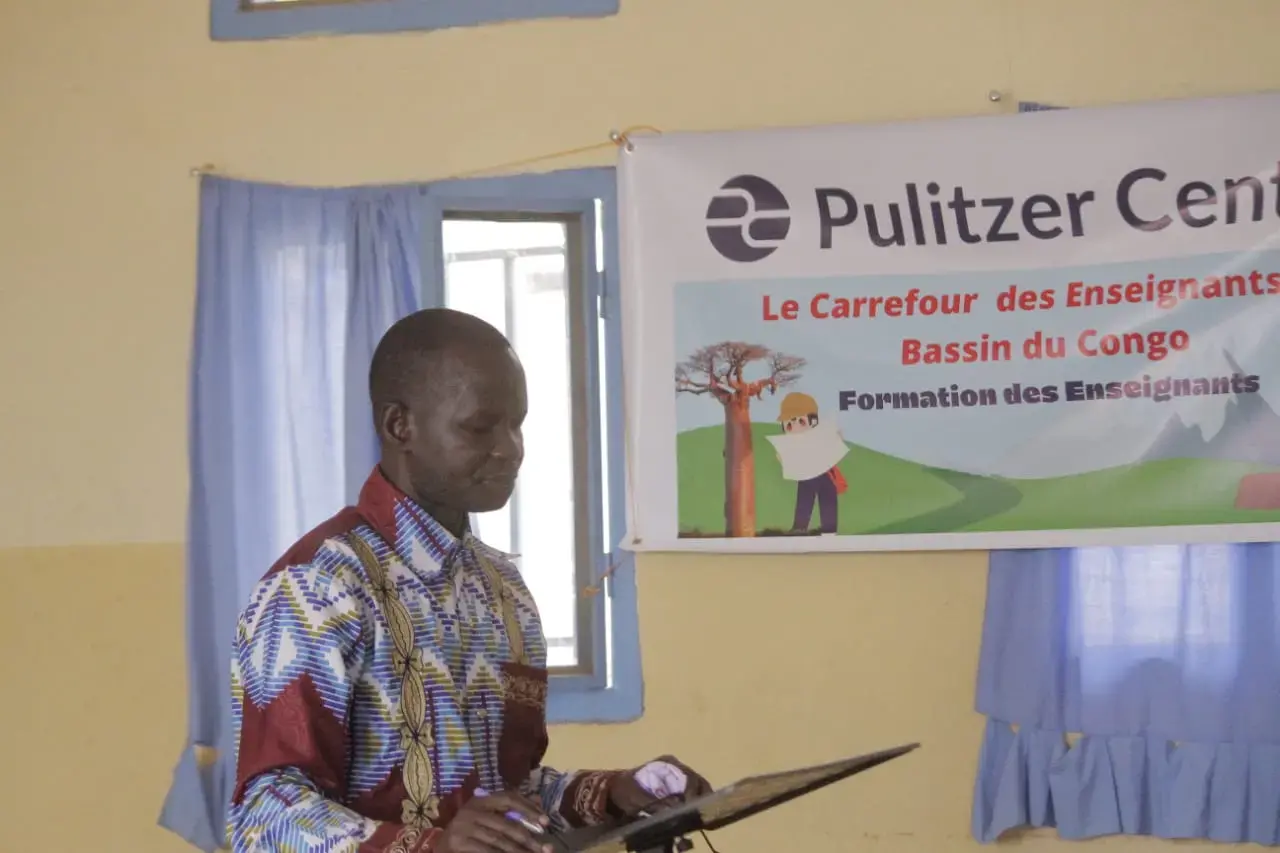 As part of the expansion and strengthening of the Congo Basin Teachers' Network, a day of training and awareness-raising on the protection of Congo Basin rainforests, climate change, and how workers are affected by climate disruption in the region was held in Bunia, Ituri province, Democratic Republic of Congo, on August 14, 2023.
A total of 30 primary and secondary school teachers and headmasters, plus 20 students from Bunia's Institut Superieur Pedagogique, were made aware of the importance of integrating the concepts of forest protection and climate change into their teaching methods, as well as the responsibility of every citizen to develop protective reflexes.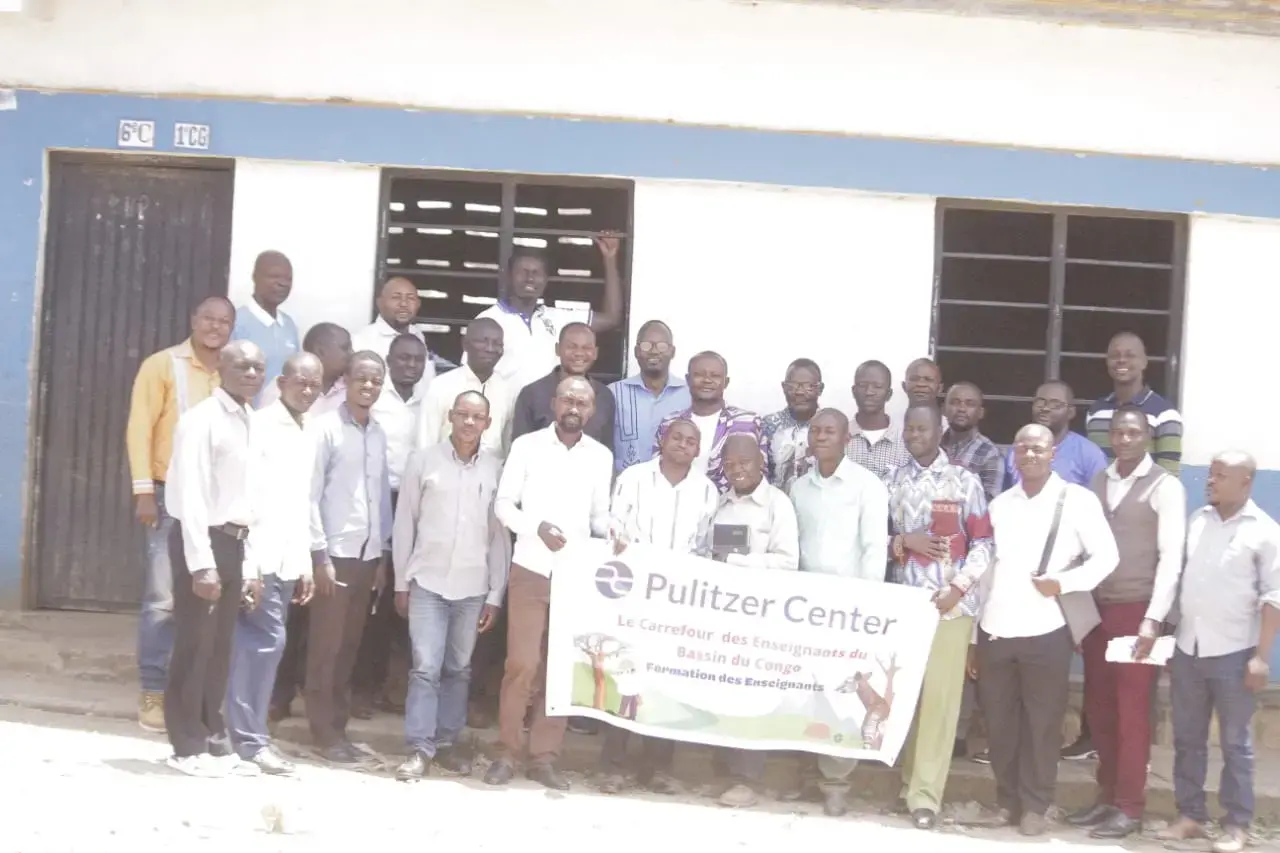 Enthusiastic at the idea of being able to contribute to changing the behavior of community members, starting with their pupils, the Bunia teachers proposed strategies that would enable them to reach more people and multiply the impact of the training they received.
"As a teacher, especially at primary level, this training shows me that I have a role to play in ensuring that my pupils understand that they have to start thinking about the future of our planet at an early age. I'm going to include everything I've learned in the lessons and games we play with the pupils in my class", said Esther Kandishobwire, a teacher at La Manne Elementary School in Bunia.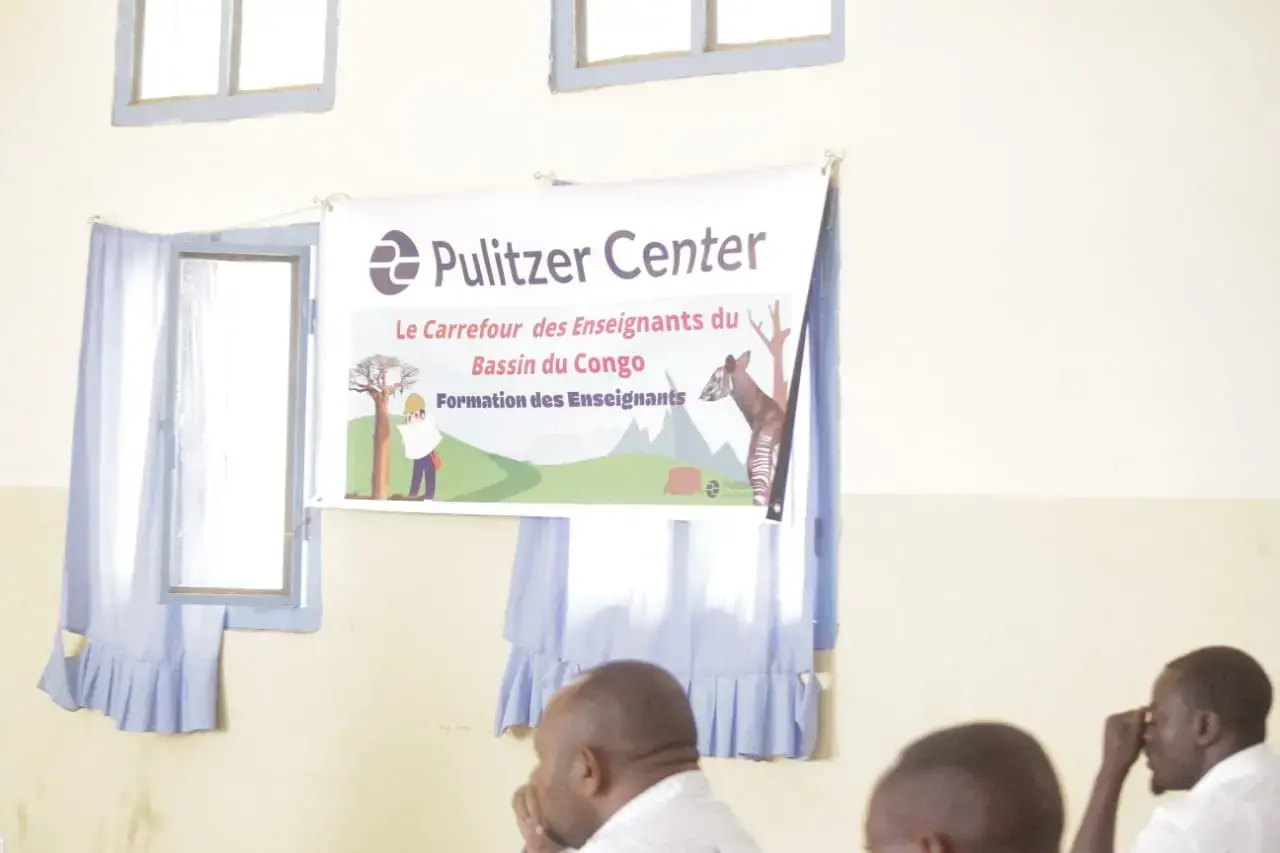 For his part, the Proved representative, Mr. Syabo Maraiki, emphasized that "...this workshop is one of the first organized for school authorities and teachers in this ecological field in the town of Bunia. The province of Ituri, still plagued by armed conflict, needs this message of protecting our resources to reach all sections of the population." In his speech, Mr. Maraiki encouraged teachers to go beyond their pupils and bring these notions to their communities.
Twenty students from the Institut Supérieur Pédagogique de Bunia (ISP Bunia) also took part in the training. These students, who are being trained to become teachers, were invited to the meeting to learn about environmental protection and climate change, so that they are not only ambassadors for the protection of the Congo Basin's tropical forests, but also capable of teaching these concepts when they have the responsibility of teaching in the classroom. In his speech, Mr. Maraiki encouraged teachers to go beyond their pupils and bring these notions to their communities.
RELATED ISSUES