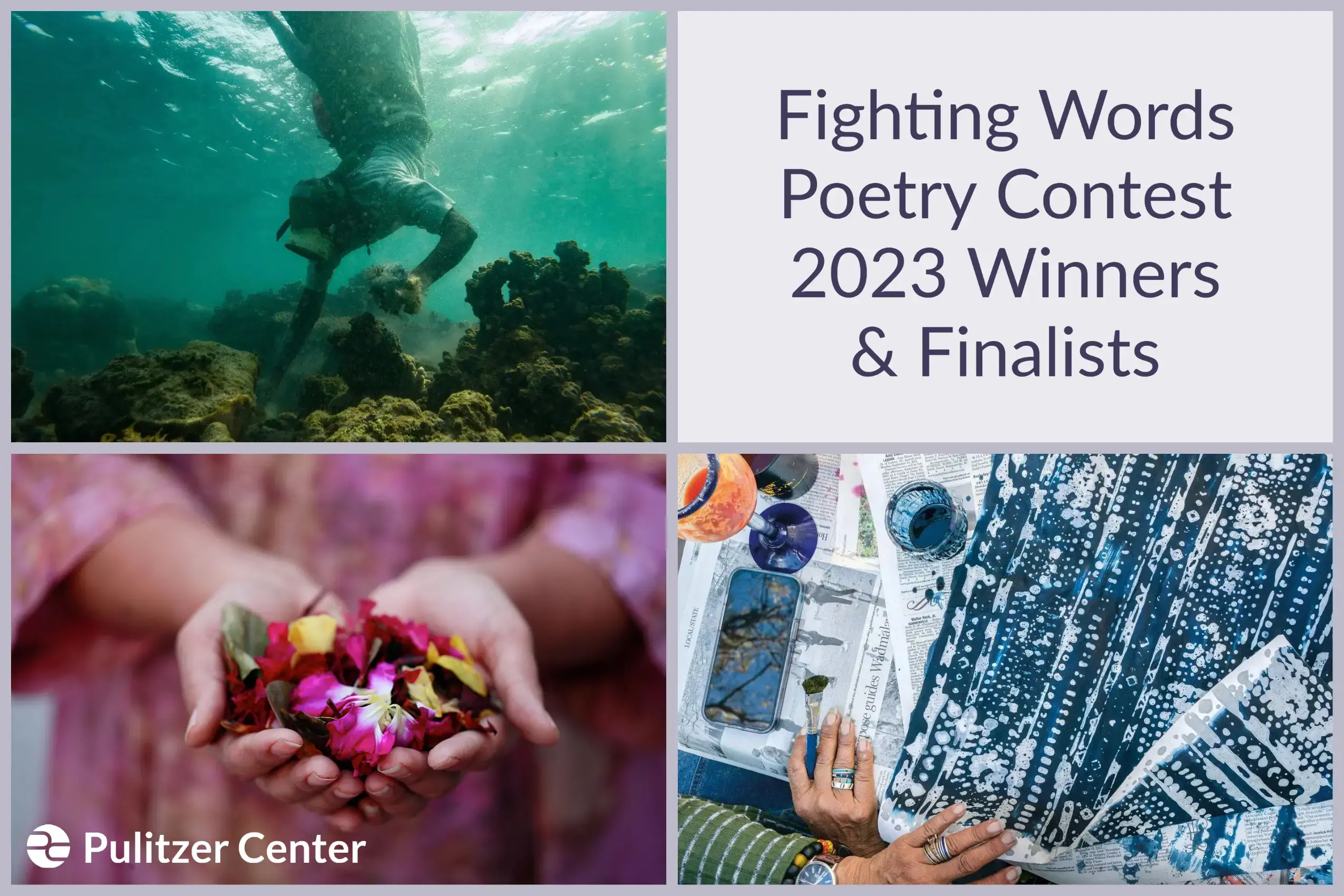 Announcing the 2023 Fighting Words Poetry Contest Winners
Every year, students around the world participate in the Pulitzer Center's Fighting Words Poetry Contest by choosing a Center-supported story that interests them and writing a poem that includes lines from that story. This process provides an opportunity for students to reflect on their personal relationships with the stories and issues they encounter in the news, and to draw lines of solidarity as they use their writing to uplift the voices of those most affected alongside their own.
This year, we received a record-breaking 1,675 entries written by young poets in 13 countries, 36 U.S. states, and D.C. We are grateful to every student who used their poems to explore new issues, ask necessary questions, and express their perspectives.
The 24 winning entries demonstrate deep engagement with the reporting while offering original perspectives on the global issues they address, from conflict to climate change to gender equity. They include:
Mariana B.O. (10th grade, Oregon) responded to The Seattle Times' "Disappearing Daughters" story in this year's first place-winning poem, which takes the form of a prayer demanding an end to femicide.
"Lo Que Era," by Francisco Sarmiento-Fernandez (seventh grade, Pennsylvania), imagines how it feels to be one of the 21 remaining residents in San Jose de Gracia, a once-thriving town emptied by climate change and profiled in Sofia Aldinio's reporting.
"Thar Badlega Pakistan," by Shezal Bardaie (ninth grade, Texas), takes a hard look at the systemic issues underlying rising suicide rates in the Thar Desert, as reported by Alizeh Kohari.
Inspired by Caroline Gutman and Latria Graham's reporting, "Blue Hour," by Vivian Zhu (11th grade, Illinois), takes us on a journey through indigo dye's historical relationship with enslavement and its contemporary revival.
In the words of one teacher who guided his classes through Fighting Words, this contest "lets students both explore stories that they haven't heard but also recognize that stories in our community are just as worthy of being shared as well." Please join us in celebrating the winning poets by exploring their work!
Stay up to date on opportunities and resources for teachers and students by signing up for our weekly education newsletter. And stay tuned: The next Fighting Words Poetry Contest will open in spring 2024!
Best,

---
Impact
In 2021, the Pulitzer Center supported the Bangor Daily News and the Portland Press Herald to report on police misconduct and transparency in Maine. By obtaining and analyzing more than five years of public discipline records, the two newspapers revealed that the Maine State Police recorded vague information about police misconduct, and it wasn't possible to determine from the records what the officers did wrong.
 
Now, the project has resulted in a law that requires law enforcement agencies to be more transparent about abuses committed by police officers. Maine Governor Janet Mills signed LD 1397 into law on June 12, 2023, requiring all public agencies to keep detailed discipline records about confirmed misconduct, outlining explicitly what the employees did wrong. 
---
This message first appeared in the July 7, 2023, edition of the Pulitzer Center's weekly newsletter. Subscribe today.
Click here to read the full newsletter.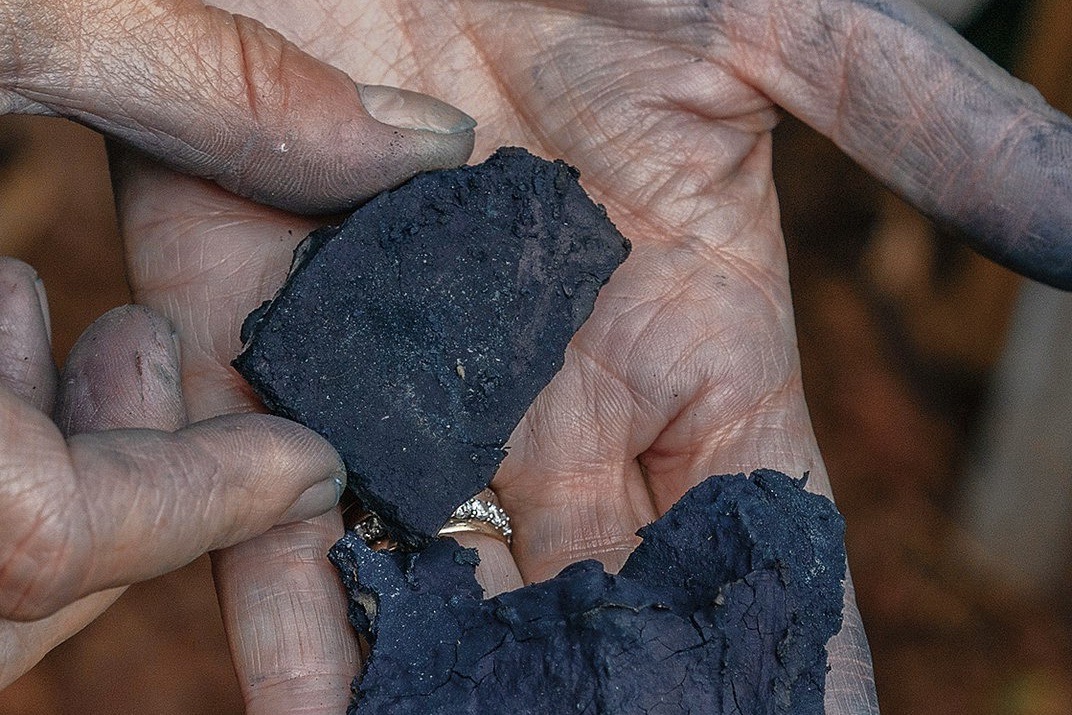 Women artists and homesteaders in South Carolina's Lowcountry have revived traditional indigo...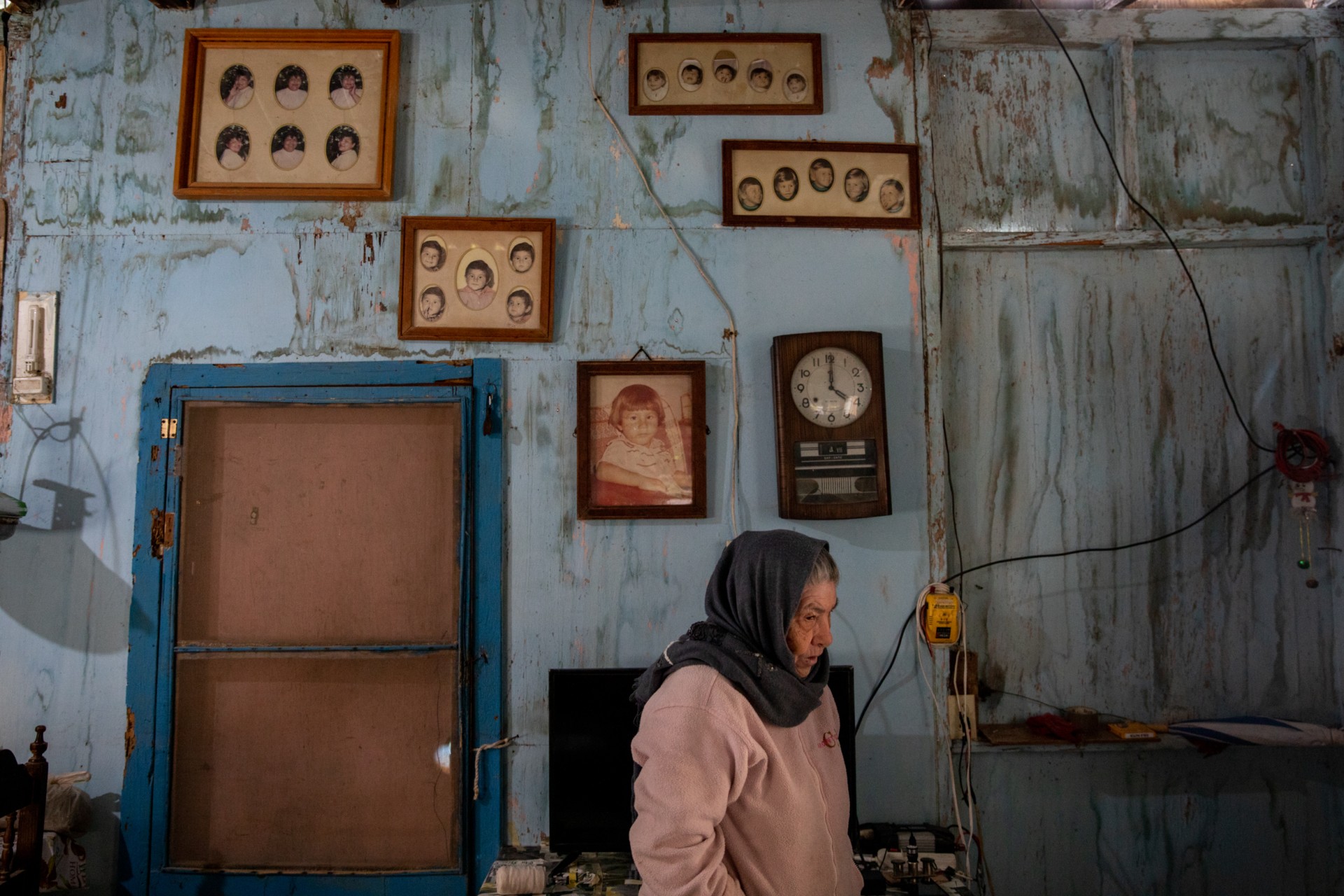 Extreme drought has pushed traditional subsistence communities and their heritage of living off the...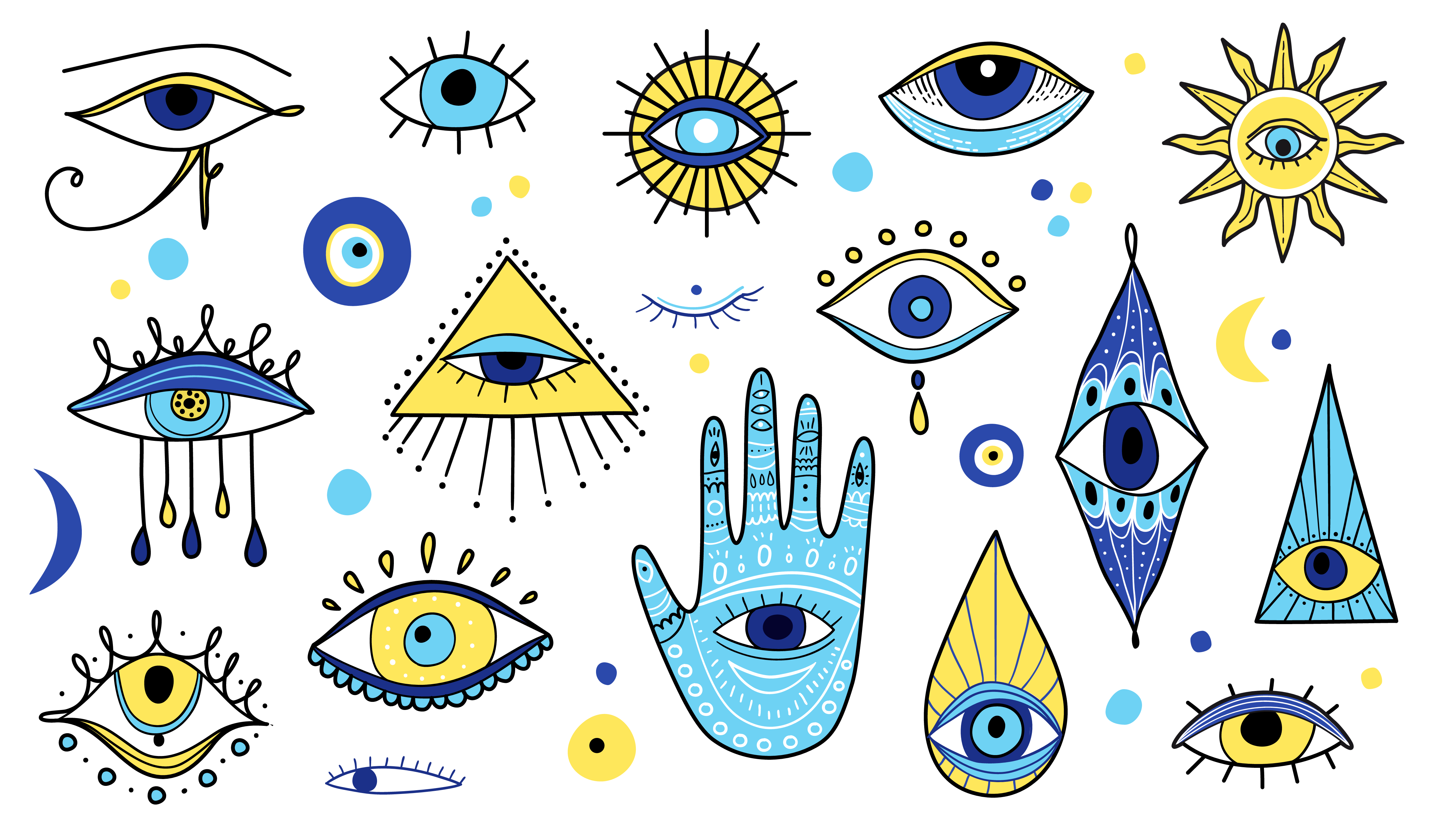 Every spring, thousands of devotees, the majority of them women, congregate at a shrine in northwest...