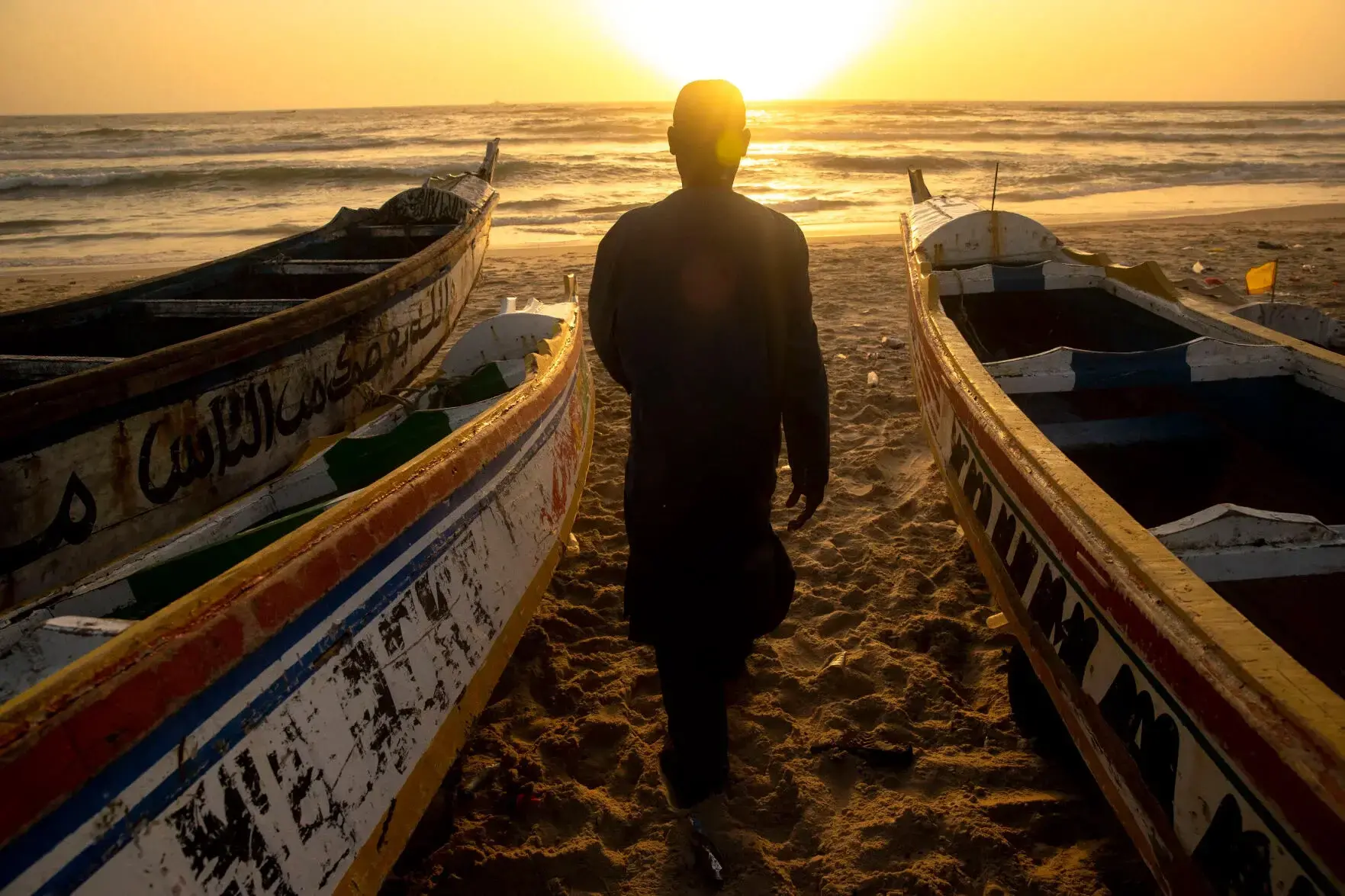 Climate Reporting That Connects
The Saharan Connection and Lessons From Senegal project takes readers on a journey across the Atlantic to explore how vast clouds of orange Saharan dust impact the weather patterns of dangerous hurricanes in Charleston, South Carolina. Supported by the Pulitzer Center's Connected Coastlines initiative, the reporting project also sheds light on the often-overlooked contributions of West African scientists in deepening our understanding of climate change.
In the story "Will Hurricanes Hammer the East Coast?" grantee Tony Bartelme introduces us to Moussa Gueye, a Senegalese scientist and professor of mathematics who was motivated to delve into climate research after a storm devastated his uncle's seaside home. We also meet Gregory Jenkins, a South Carolina scientist and Penn State professor who has collaborated with West African scientists like Gueye for over two decades to collect data on the dust plumes and trade winds. Sahara dust research is a critical component of climate change studies as it sheds light on the intricate connections between the atmosphere, oceans, and land.
Bartelme, photographer Andrew J. Whitaker, and The Post and Courier team also sought to build bridges in their approach to the Sahara reporting. They teamed up with a West African journalism partner, Borso Tall, for her local knowledge and field reporting. They also translated the articles into French for local audiences in West Africa and beyond.
The seed for The Saharan Connection originated from another Pulitzer Center-supported Post and Courier project, called Rising Waters: The Greenland Connection. This project similarly connects the impacts of melting Greenland ice on rising sea levels in Charleston.
In a recent "Behind the Story" interview with Pulitzer Center intern Alexandra Byrne, Bartelme reveals he was at an awards ceremony for the Greenland reporting when he "met another award winner, who was from Senegal. He kept on talking about how Charleston is so similar to some cities in Senegal, and we just started thinking about those connections […] I learned that [Saharan dust] actually turns on and turns off our hurricanes. And for us, that sort of sealed the deal."
Collaborating with local partners and spotlighting the work of scientists from half the world away, this science journalism connects audiences globally, emphasizing shared humanity. By fostering a deeper comprehension of a global problem at a local level, the project underscores the significance of scientific collaboration in finding solutions to the critical issues we face together.
Best,

---
Impact
The University of Connecticut has decided to drop the social media surveillance program Navigate 360, formerly known as Social Sentinel, amid privacy concerns. The decision comes a year after the Pulitzer Center-supported project Peering Into the Black Box revealed that the program does not improve student safety, and has been used by campus police at universities across the U.S. to monitor student protests. The investigation conducted by grantee Arijit (Ari) D. Sen was published by The Dallas Morning News.
---
This message first appeared in the July 28, 2023, edition of the Pulitzer Center's weekly newsletter. Subscribe today.
Click here to read the full newsletter.
RELATED INITIATIVES
RELATED ISSUES