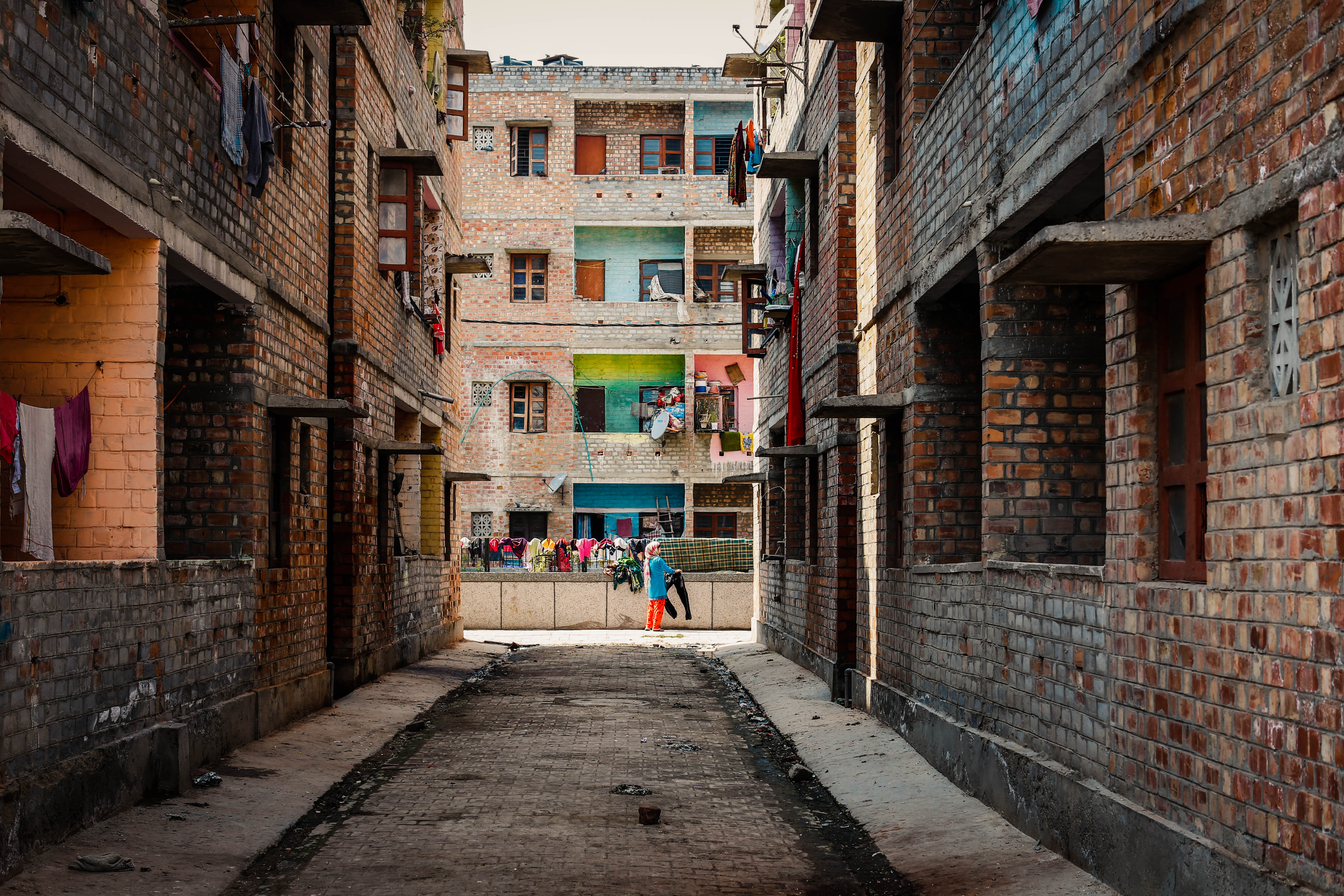 Pulitzer Center Reporting Fellow Kiran Misra won two South Asian Journalists Association (SAJA) awards on October 3, 2020—one for Photography and one for Race And Diversity Reporting.
Misra's award-winning photos appeared in her Pulitzer Center project, "A Zero Sum Game: A Look Inside the Informal Housing Settlements of New Delhi," which she reported as the 2018 Reporting Fellow for the University of Chicago. The series explores how Delhi's development projects, like the expansion of the metro system, have resulted in thousands of people becoming displaced from their homes.
"One judge called [the work] an intimate, deeper look at an untold story," SAJA President Mihir Zaveri said in the awards ceremony broadcast.
Misra also won for "The Contradictions of a Progressive Police Chief," published in South Side Weekly.
"This piece, judges said, painted a nuanced picture of David Brown, the new superintendent of the Chicago Police Department, and probed his progressive credentials and tenure leading the Dallas Police Department," said Zaveri.
Earlier this year, Misra was named the inaugural Richard C. Longworth Media Fellow. A collaboration between the Pulitzer Center and the Chicago Council on Global Affairs, the Richard C. Longworth Media Fellowships promote international reporting by Chicago and Midwestern journalists. During her fellowship, Misra will report on the global factors that fuel immigration to Chicago.
SAJA, founded in 1994, serves as a network for education, inspiration and training of South-Asian journalists in America and those covering South Asia and South Asian diaspora. SAJA aims to upgrade the coverage of South Asia and uplift the standards of journalism.
To view a full list of this year's finalists and learn more about SAJA, click here.
RELATED ISSUES

Issue
Land and Property Rights
Land and Property Rights

Women