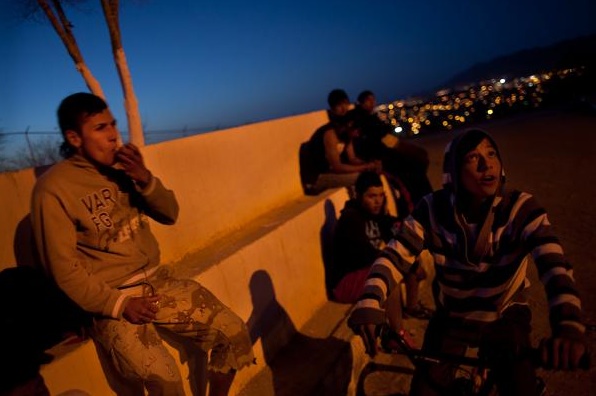 "Do work that matters. Vale la pena."
– Gloria Anzaldúa, author of "Borderlands/La Frontera: The New Mestiza"

At the Pulitzer Center, we believe that diving deep into the study of complex global topics yields tremendous rewards for students of all ages. For this reason, we're excited to be teaming up with the Trans-Border Institute at the University of San Diego's Joan B. Kroc School of Peace Studies to support the Re-Imagining Borders Photography Contest. The Trans-Border Institute invites you to consider borders in a new and deeper way beyond physical divisions. Open to high school and college students, the contest asks participants to explore the concept of borders by considering the following questions:

• What kinds of social borders and boundaries do you experience in your daily life?
• How do borderlines make an impact in your community?
• How do international borders affect your life?
• What are some creative ways of overcoming borders?
• How do borders connect rather than divide?

Photojournalist and Pulitzer Center grantee Dominic Bracco II will lead a special tutoring session with contest finalists at the awards ceremony on April 8, 2013 in San Diego. Winning images will be featured in The Museum of Photographic Arts, on the websites of the Pulitzer Center and the Trans-Border Institute, and printed in Global Vantage, the magazine of the Global Journal Project. Entries are due February 28, 2013.*

Review submission guidelines for The Re-Imagining Borders Photography Contest

This contest comes at a moment when Ethnic Studies – an interdisciplinary approach to examining transnational histories and realities – is being challenged and even banned in some school districts. We hope this contest provides a unique and much-needed venue for students to explore critically important issues such as migration and diasporas, borders and spatiality, and racial and national identity through visual representation. Use your camera to add your voice and point of view to the conversation.

Learn More About Borderlands

The Pulitzer Center is a long-time supporter of journalists and photographers who document the reality of borderlands while simultaneously envisioning a space for collaboration, dialogue and understanding. Check out these Pulitzer Center-sponsored projects for inspiration:

Dominic Bracco's project on young people in the violent Mexican border city of Juárez is an intimate look at a generation as much impacted by a physical border as they are by socio-economic borders created by devastating international policies. "The Clarinetist" tells the story of Esteban Ruiseco, a boy who finds refuge from the tragedy through music.

Radio Ambulante is a Spanish language storytelling initiative by Daniel Alarcón that taps into a network of radio producers and journalists across Latin America and the United States. The transnational stories shared by Radio Ambulante cross borders and generational gaps to define a bold new approach in Spanish language radio.

In Afghanistan, women use poetry to cross the isolating geographic and social borders created by war and oppression. Pulitzer Center grantees Seamus Murphy and Eliza Griswold reported on this collective literary tradition and the dangers women face by giving voice to their experience in "Death and Love: The Poetry of Afghanistan's Women."

In a project that highlights the problems inherent in current conceptions of nationality, Pulitzer Center-supported reporting on statelessness and subsequent e-book, "In Search of Home," features photographs by Greg Constantine and writing by Stephanie Hanes. In focus are people denied the basic rights of citizenship – the Rohingya from Burma, the Nubians of Kenya and people of Haitian descent living in the Dominican Republic.

The Pulitzer Center is also partnering with Foreign Policy magazine on a series of reports on borderlands, which will result in the publication of three e-books on the topic. Peter Chilson's project "We Never Knew Exactly Where: Dispatches from the Borderlands of West Africa" is part of the series and already includes dispatches from Mali for Foreign Policy and the Pulitzer Center.

Read about the Pulitzer Center's engagement with students from Mexico and the United States at the WorldLink Town Meeting in San Diego in January 2012.

The Pulitzer Center's Global Gateway program encourages young people to consider critical global issues through engagement with professional journalists and photographers. Our Campus Consortium program raises awareness around global systemic issues on university campuses through visits by journalists and student reporting fellowships.

*Editor's note 1/17/13: The submission deadline has been changed to February 28, 2013.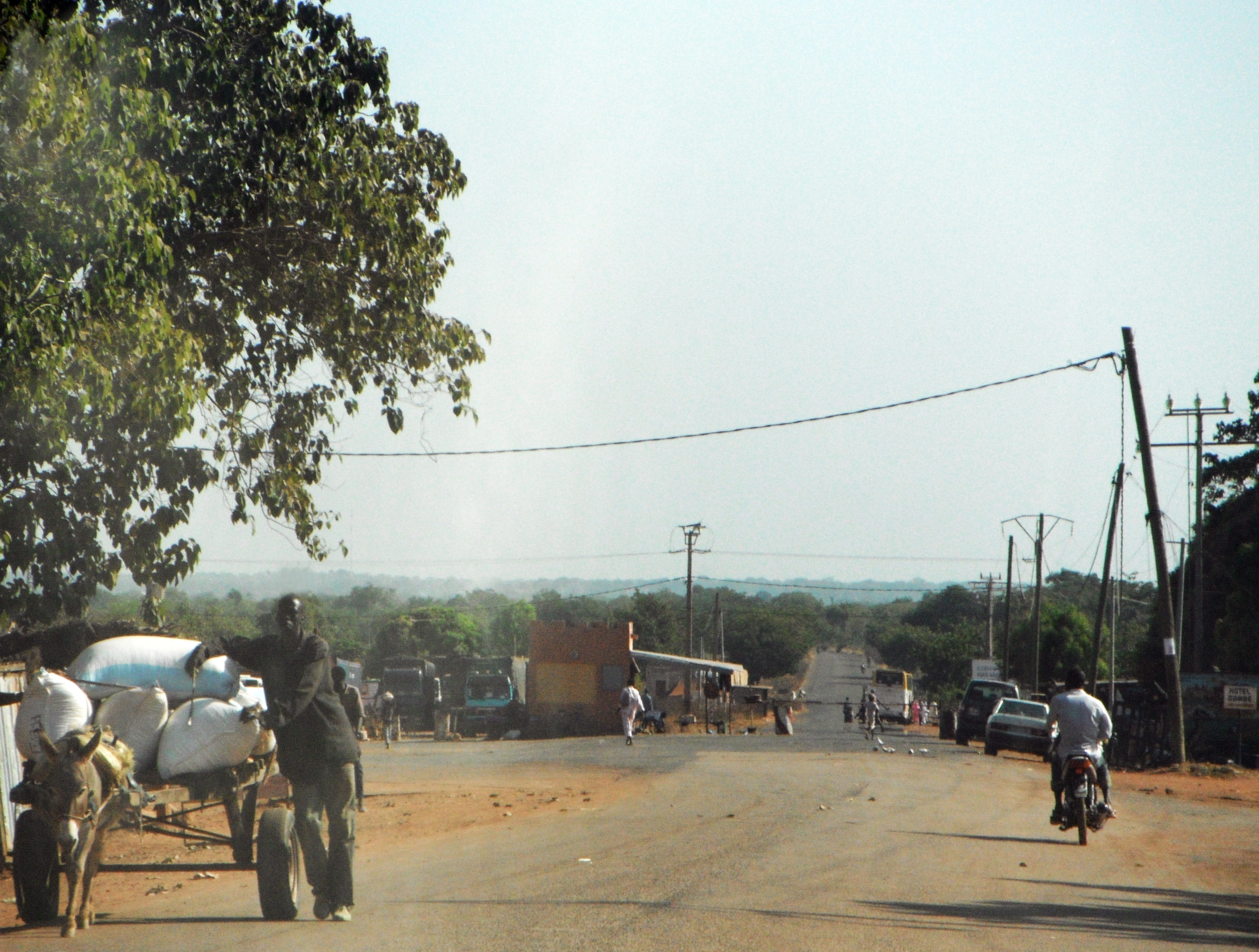 Europeans drew Africa's borders long ago. Today these lines are often deserted and sometimes...