Pulitzer Center on Crisis Reporting projects received an Honorable Mention and two Notable Entries in the annual Knight-Batten Awards for Innovations in Journalism.
The Knight-Batten Awards for Innovations in Journalism spotlight news and information providers who offer more than multimedia journalism. The awards honor novel efforts that seize and create opportunities to involve citizens in public issues and supply entry points that invite their participation or spark their imagination.

Honored are pioneering approaches to journalism that:
-Encourage new forms of information sharing.
-Spur non-traditional interactions that have an impact on community.
-Enable new and better two-way conversations between audiences and news providers.
-Foster new ways of imparting useful information.
-Create new definitions of news.
The judges awarded HOPE: Living and Loving with HIV in Jamaica an "Honorable Mention" for its innovative layout and content integration. "Hope" features the poetry of Kwame Dawes, as well as audio excerpts, video, music and photographs from Jamaica that chronicle those living with HIV/AIDS in the region. Contest judges said that Hope's "documentary-style project puts a human face on an epidemic that is so often only reported with statistics."
The judges also chose the larger HIV/AIDS in the Caribbean initiative as a Notable Entry in the Interactive Narratives category. This included both Hope and Heroes of HIV: HIV in the Caribbean reporting projects, as well as the related educational outreach the Center engaged in through its Global Gateway program, and the citizen engagement it inspired via Helium.com.
And last, but not least, the Common Language Project's Water Wars reporting, funded by the Pulitzer Center, was also recognized as a Notable Entry also in the Interactive Narrative category. This powerful international multimedia reporting project documents the struggles of Africans to cope with water shortages and a changing landscape.
This is the second year that a Pulitzer Center project has received a Notable Entry recognition from the Knight-Batten Awards committee. The Pulitzer Center thanks its journalists and collaborators for their dedication to exemplary and innovative international journalism.
Poet and writer Kwame Dawes travels to Jamaica to explore the experience of people living with HIV...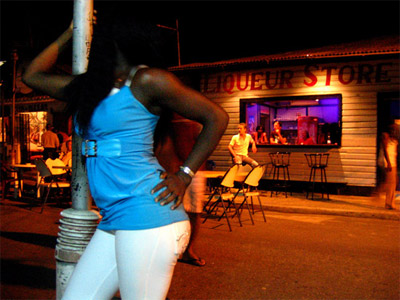 With HIV rates second only to those of sub-Saharan Africa, Caribbean islands that conjure visions of...
RELATED ISSUES