March 22, 2018— The 2018 Environmental Film Festival in the Nation's Capital featured Pulitzer Center-supported journalists and filmmakers who reported on land and property rights issues using visual storytelling. 250 people attended the event, hosted at the Carnegie Institution for Science in Washington, D.C.
Pulitzer Center Executive Director Jon Sawyer kicked off the evening, which marked the ninth year that the Pulitzer Center has presented a documentary program at the festival to shine light on critical global issues that are too often ignored.
"Who Owns the Land?" was presented in collaboration with the Omidyar Network and featured five short documentaries by filmmakers and journalists Kathyrn Carlson and Amy Toensing, Todd Wiseman and Kia Collier, Steve Sapienza, Dylan Williams, and Nicky Milne.
These five documentaries explore the intersection of property rights with environmental and social issues and were followed by a discussion with the filmmakers and journalists.
The challenges of reporting property rights stories were discussed by the panelists, with Astrid Zweynert of Thomson Reuters PLACE speaking to the difficulty of reporting on companies involved in land grabs: "It's very hard to get stories out of them, about what their attitude to respecting land rights is. Mostly when there's a clash, when there's a big land deal struck, and there are violent evictions. And then companies sometimes feel compelled to say something about their attitude, because they feel under pressure, and their reputation is at risk."
The challenge in reporting a property rights story for the Texas Tribune's Todd Wiseman was in transforming dry land documents into compelling characters. "It's really easy to miss that there might be a story there, or that there was a real human being there, a real family that was forced to endure this process," Wiseman said. "So that's what was the challenge for me, is to get down there and bring that statistic to life."
Filmmaker Kathryn Carlson, who partnered with Amy Toensing to produce a film about Ugandan widows and property rights for National Geographic, sought to explore the "weird intersection of where the cultural traditions of widows and property rights, directly contradict the constitutional law of [Uganda]."
If you missed the event on Thursday, March 22, 2018, you can view the short documentaries below. A transcript of the discussion is available as an attachment at the end of this post.
Documentary titles and synopses:
The Taking: Oklahoma Avenue | Todd Wiseman for The Texas Tribune and ProPublica | RT: 8:19
More than a decade ago, the federal government began taking private property for a border fence in Texas' Rio Grande Valley. This film is part of "The Taking," a Pulitzer Center-funded investigative series that revealed landowners who were paid unevenly – different amounts of money for similar plots of land.
To view the full interactive multimedia project in collaboration with the Texas Tribune and ProPublica, click here.
In Barbuda, Residents Worry Communal Ownership Will Disappear | Steve Sapienza and Gregory Scruggs | RT: 6:07
This PBS NewsHour story explores how, following Hurricane Irma's destruction, some Barbudan residents are worried that communal land ownership laws on the island are being changed in the interest of developers.
Green at What Price? | Nicky Milne for Thomson Reuters Foundation | RT: 18:39
This film explores a Ugandan government land deal with a Norwegian company and reveals one simple truth: land acquisitions for growth and development can compromise the livelihoods of some of the world's most vulnerable people.
A Widow's Torment | Amy Toensing and Kathryn Carlson for National Geographic | RT: 10:17
When a Ugandan woman's husband dies, so may her rights.  Her rights to her land, her children, and her freedom are ingrained in the constitution, but are largely ignored by her culture.
Thorn in the Side | Dylan Williams for ARTE Television | RT: 11:25
Born in Malaysian Borneo, journalist Clare Rewcastle has dedicated herself to investigating corruption that has stripped the country of its natural resources.  This film depicts her role in unveiling the "World's Largest Financial Scandal." This film will air on ARTE in May of 2018.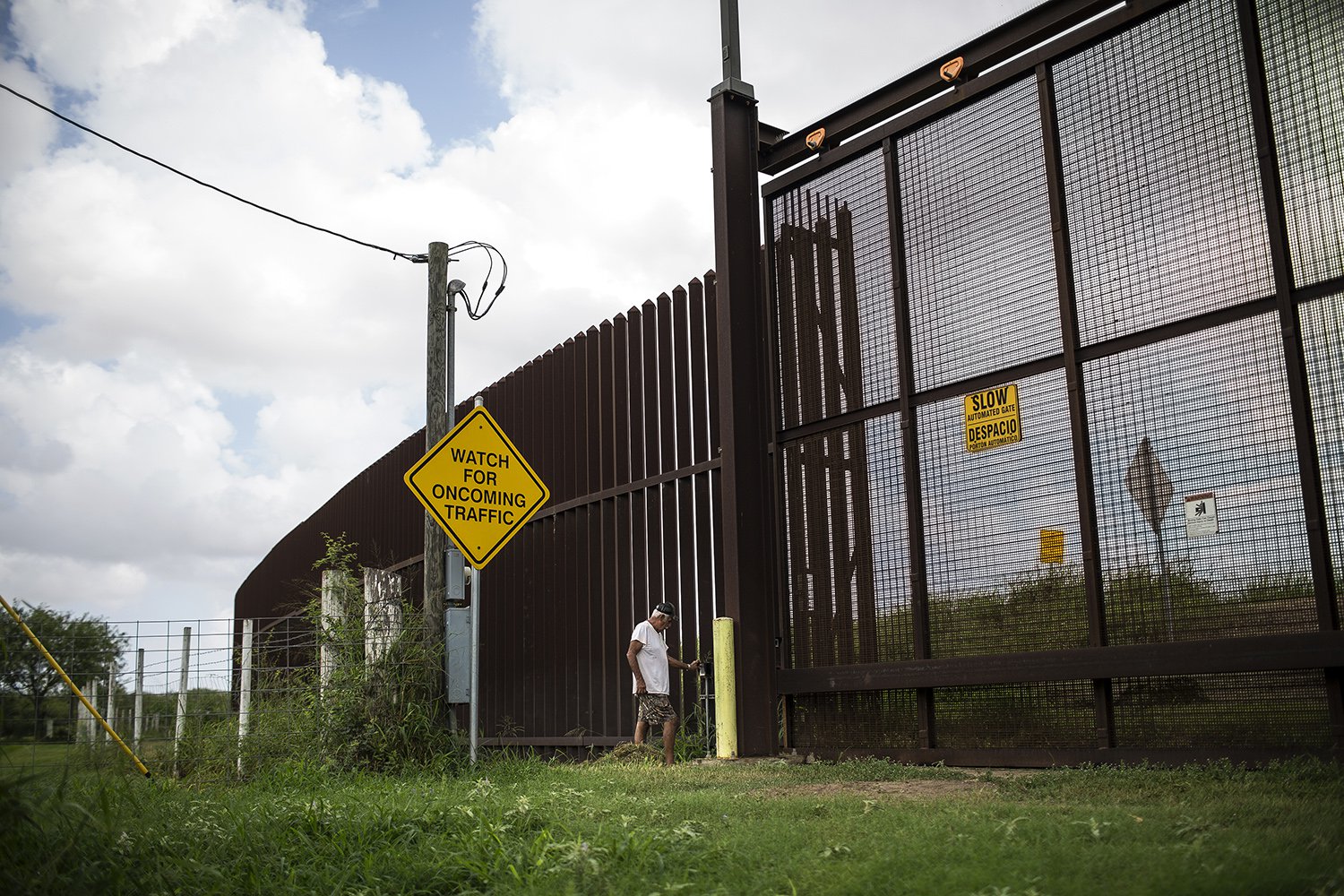 Donald Trump's promised border wall will involve taking land from hundreds of people. An earlier...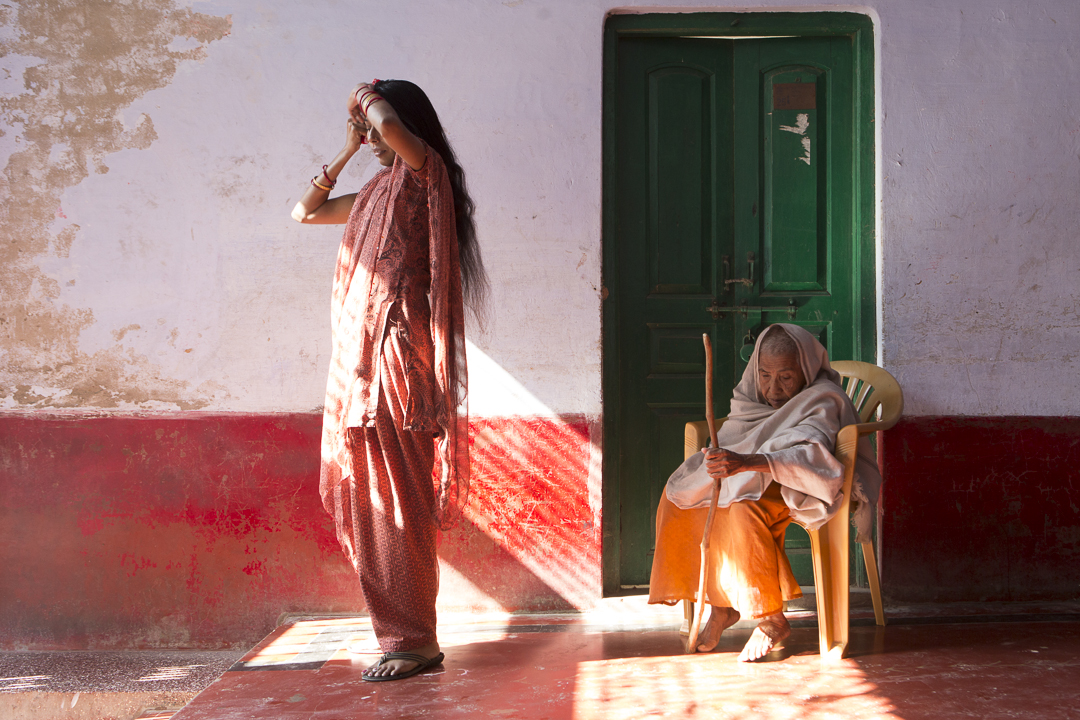 When grief is compounded by cruelty: Societies of widows, battling the stigma of exclusion and the...
RELATED ISSUES

Issue
Land and Property Rights
Land and Property Rights

Issue
Migration and Refugees
Migration and Refugees

Women