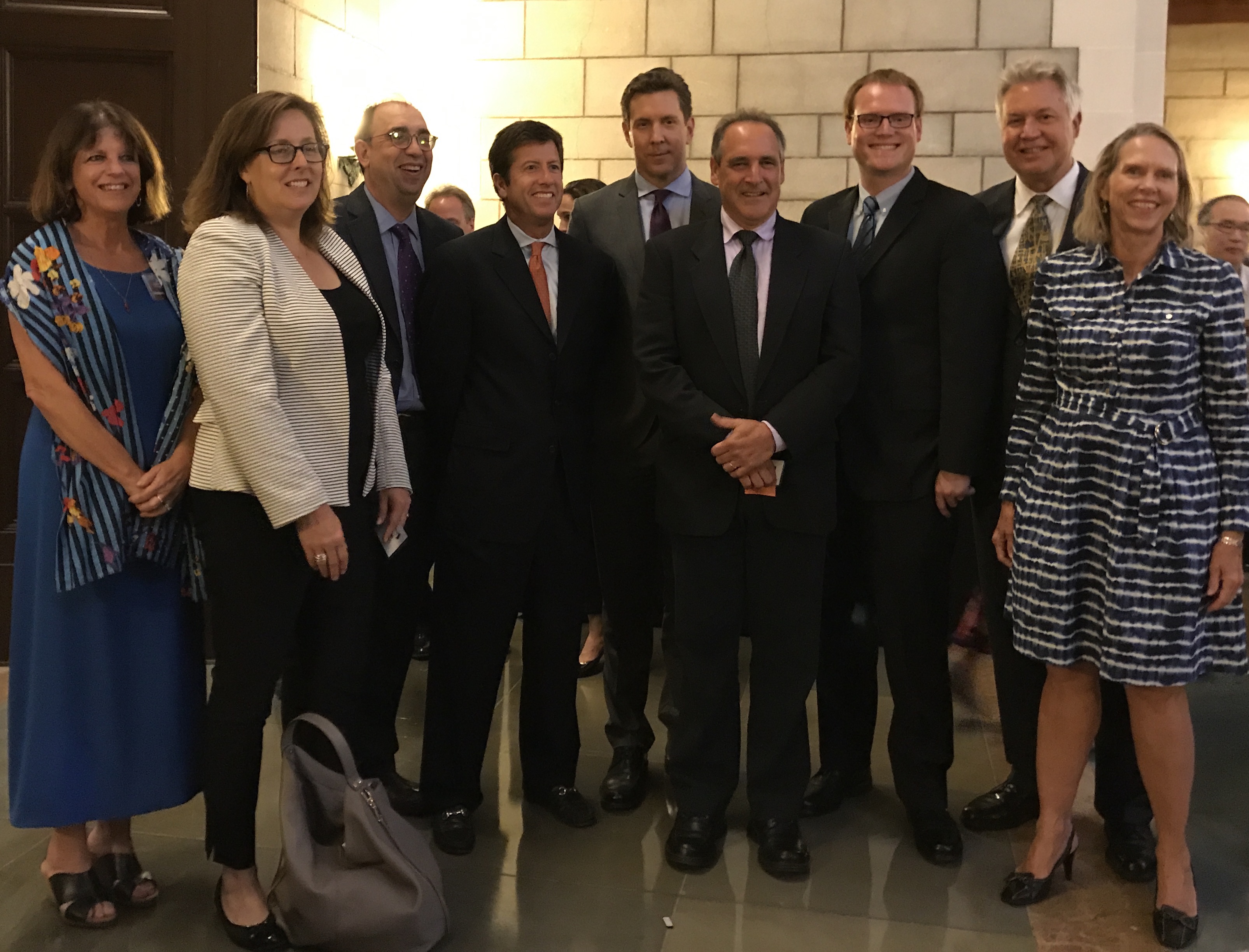 On September 13, 2017, Pulitzer Center grantees Jon Cohen, William Brangham, and Jason Kane accepted top honors at the National Academies of Sciences, Engineering, and Medicine's 2017 Communication Awards Ceremony. Their six-part series, "The End of AIDS?," which was produced in collaboration with PBS NewsHour, explores the stories of HIV/AIDS victims and the creative strategies that communities in the U.S. and Africa are applying to fight the epidemic. The team also published pieces for Science, BuzzFeed, and UCTV. Cohen says about the project:
"... here we did something that basically was as ambitious as anything I've done, with all the different institutions: the NewsHour, Science, and Pulitzer Center. ...One of the reasons this award means so much to me is because it tells everyone who supported us that the work was respected, and that the work meant something, and —do it again! It's worth it.
"The End of AIDS" competed against almost 300 entries for the 2017 Communication Award. It was praised for being "a compelling series that challenges long-held assumptions about the status of AIDS, with eye-opening reporting from six very different communities around the world."
Brangham expressed his appreciation for the award in the team's acceptance video:
"The National Academy of Sciences is considered the gold standard in so many ways and for them to look at the work that we did and think that it holds up the values that they aspire to is humbling. We're very honored to get that."
Both Cohen and Brangham delivered remarks at the ceremony after receiving the award.
"This series flat out would not have happened without [The Pulitzer Center's] support," Brangham said. "I mean, sending people like us with cameras and editors to six places around the world is not cheap. And they supported this, and were with us 100% of the way. Flat out this would not have happened without their support.
"It's an awkward thing for news organizations to collaborate but with the Pulitzer Center's support we've shown it can be done," Cohen said. "The bottom line is that the collaboration worked and I think it's a model for other journalistic organizations ..."
The Communication Award is just the latest in a series of accolades for the NewsHour and Science team. Their project was nominated for an Emmy by the National Academy of Television Arts & Sciences, won an award for excellence in public health reporting from the Association of Healthcare Journalists, and was a finalist in the 60th CINE Golden Eagle Awards. The series videos are published in the Pulitzer Center's ebook "To End AIDS."
You can watch the full stream of the awards ceremony here.
RELATED ISSUES