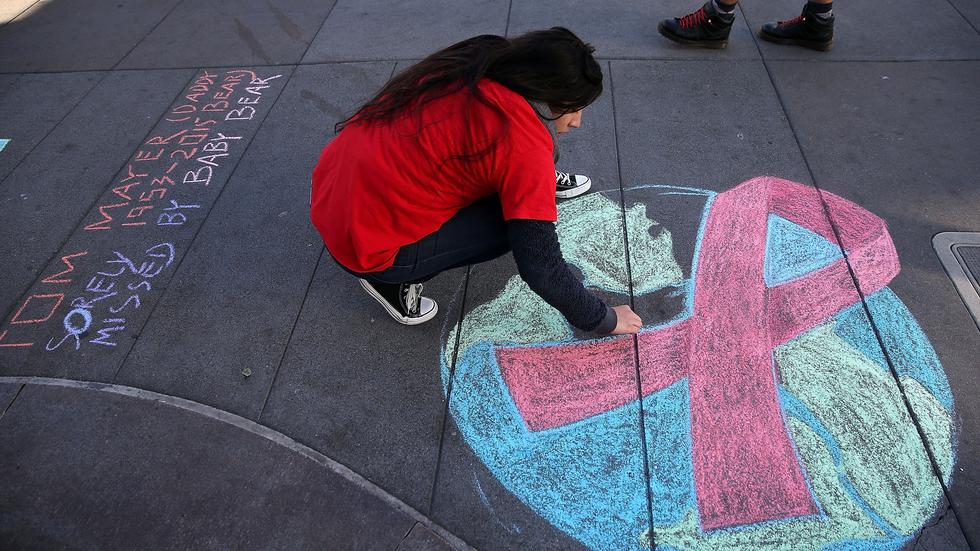 In another win for the PBS NewsHour series "The End of AIDS?", the National Academies of Sciences, Engineering, and Medicine selected the project for a 2017 Communication Award in the Film/Radio/TV Category. The award is part of the W.M. Keck Foundation's Futures Initiative.
According the Futures Initiative website, the Communication Awards aim to "recognize, promote, and encourage effective communication of science, engineering, medicine, and interdisciplinary work within and beyond the scientific community."
"The End of AIDS?" by Pulitzer Center grantees William Brangham, Jason Kane, and Jon Cohen, along with the production team at PBS NewsHour, asks whether the end of the HIV/AIDS epidemic is near. The team traveled to six locations throughout the U.S. and Africa to see how various communities are tackling the problem. By speaking with local patients and health workers, the series examines cultural and medical obstacles still left to overcome. 
When announcing the winners, the judges described project as, "A compelling series that challenges long-held assumptions about the status of AIDS, with eye-opening reporting from six very different communities around the world."
"The End of AIDS?" was among 290 entries submitted in this year's Communication Awards. Winners in each category receive a $20,000 prize. 
This award is the latest in a series of honors for the Pulitzer Center-supported PBS NewsHour project. The project also was nominated for a News and Documentary Emmy by the National Academy of Television Arts & Sciences. In addition, the project received the award for excellence in public health reporting from the Association of Healthcare Journalists and was a finalist in the 60th CINE Golden Eagle Awards. The series videos are published in the Pulitzer Center's ebook "To End AIDS." 
Over the years, several Pulitzer Center projects have won the prestigious Communications Award. In 2014, reporting by grantees Craig Welch and Steve Ringman of The Seattle Times won for an in-depth multimedia examination into ocean acidification. Similarly, a PRI's The World radio series on cancer in the developing world by grantee Joanne Silberner won in 2013.
The National Academies will host an awards ceremony in Washington, D.C. on September 13, 2017. The event is free and open to the public. Register for the event by September 8, 2017. 
RELATED ISSUES