Pulitzer Center Update October 2, 2020
Pulitzer Center, Diversify Photo Name Recipients of Photojournalism Grant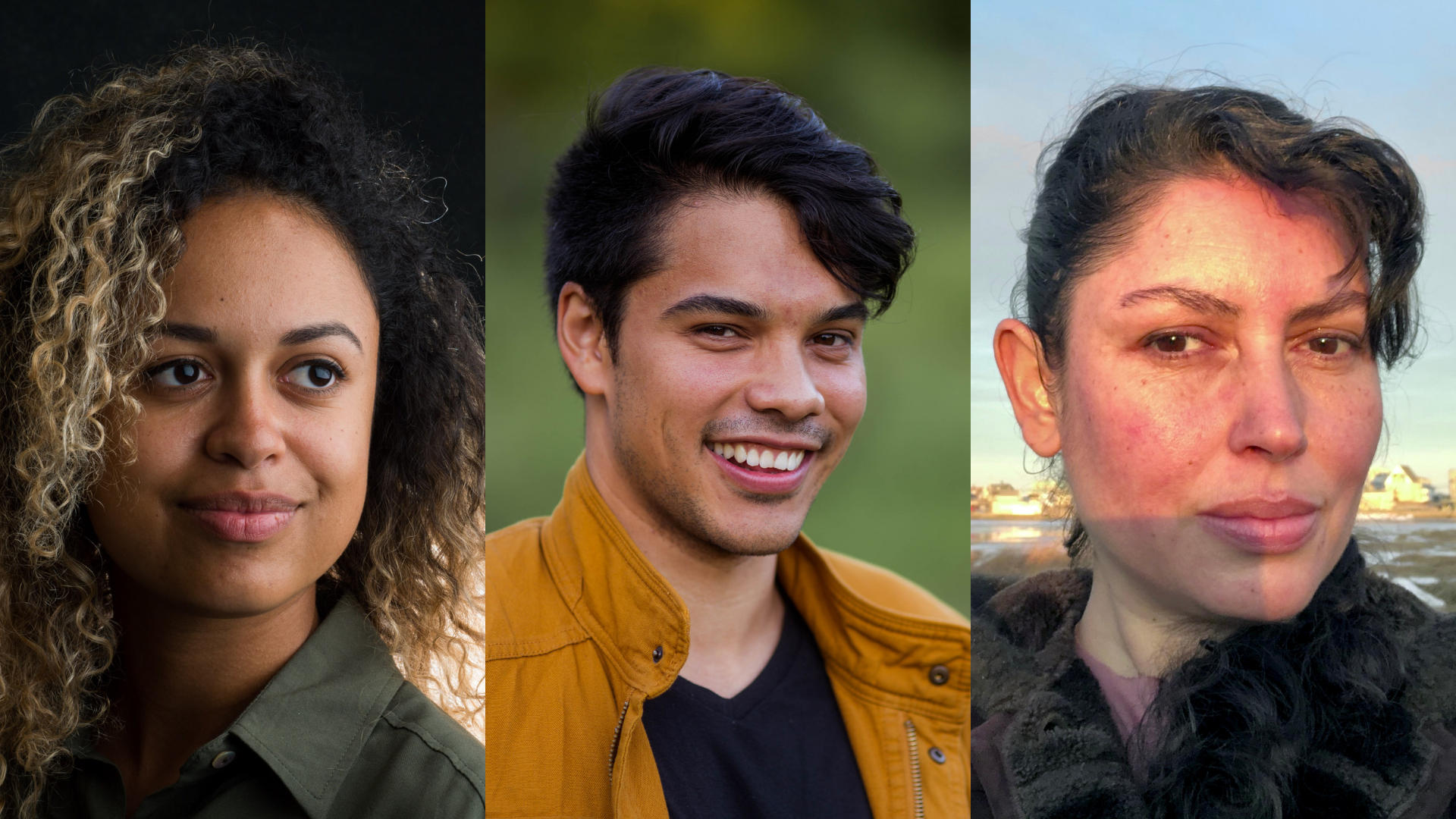 The Pulitzer Center and Diversify Photo are pleased to announce the selection of three recipients of the inaugural Eyewitness Photojournalism Grant.
Launched in the summer of 2020, the Eyewitness Photojournalism Grant supports journalists from backgrounds historically underrepresented in the American press. The grant, generously supported by Fujifilm, prioritizes stories about systemic, underreported issues of our time, told by photojournalists who are members of, or close to, the communities they are covering.
The Eyewitness Photojournalism Grant will support Joana Toro, Sarahbeth Maney, and Eli Hiller with grants of $2,500 each.
Sarahbeth Maney will photograph the challenges of bringing a child into the world as a person of color in San Francisco, California. "I was inspired by the way this grant aligned with the story I was documenting, and my personal identity as an Afro-Latina photojournalist," said Maney. "When I heard about the Eyewitness Photojournalism Grant, I knew I needed to apply because it prioritized reporting on systematic issues within underrepresented communities." See her completed work "Reclaiming Her Space: Birthing Through a Pandemic."
Joana Toro will work with Vox to document the impact of the coronavirus pandemic on the costumed street performers of Times Square in New York City, many of whom are immigrants. "Latin-American immigrants shape this society in many ways, yet in the current political climate, their contributions are often invisible," noted Toro. See her completed work "Where is Mickey Mouse."
"Joana's pitch was the perfect fit for Vox because it takes a close look at a small community of workers, often overlooked by many. Her photography offers compassion and a deep level of understanding with the potential to tell a larger story about economic hardships and anxieties many are facing during the pandemic," said Kainaz Amaria, Visuals Editor at Vox. "We are thrilled to develop this story and bring it to our audience."
Eli Hiller will cover intersections of the pandemic and the opioid crisis throughout Ohio. "While living in the Philippines for several years, I bore witness to the ongoing Philippine drug war that has claimed over 30,000 lives, and left surviving family members traumatized," said Hiller. "This brutal introduction to criminalization of drug use forced me to seek an alternative solution—harm reduction. Once returning to Ohio during the pandemic, I began reaching out to institutions, communities and individuals who practice harm reduction, and value the rights and opinions of people who use drugs."
Multimedia journalists Danese Kenon, Zun Lee, and Akili Ramsess served as jurors during the application process, and the Pulitzer Center editorial review team chose the final recipients in collaboration with Andrea Wise and Brent Lewis of Diversify Photo, and Vox's Kainaz Amaria.
"It was a great pleasure and inspiration to be able to judge the work and see the emergence of the talents of young photojournalists entering our industry," said Ramsess, executive director of the National Press Photographers Association. "I hope the winners of the grants will be able to use them to continue to grow and develop their projects. For those who did not, do not be discouraged. If it is your true path, continue to work on your craft and hold on to your determination to becoming great visual storytellers."
"The Pulitzer Center is proud to partner with Diversify Photo and Vox," said Pulitzer Center Senior Editor Boyoung Lim. "This partnership has amplified our commitment to support underreported stories by giving visibility to the work of three talented photojournalists, whose work will shed light on the challenges that communities of color are facing in the U.S."
"I hope that these grants can be part of a greater movement to recognize—and value—how members of underrepresented groups can elevate visual reporting through their cultural expertise, access, and perspective," said Wise.
Editor's note: Some quotes have been lightly edited for clarity.