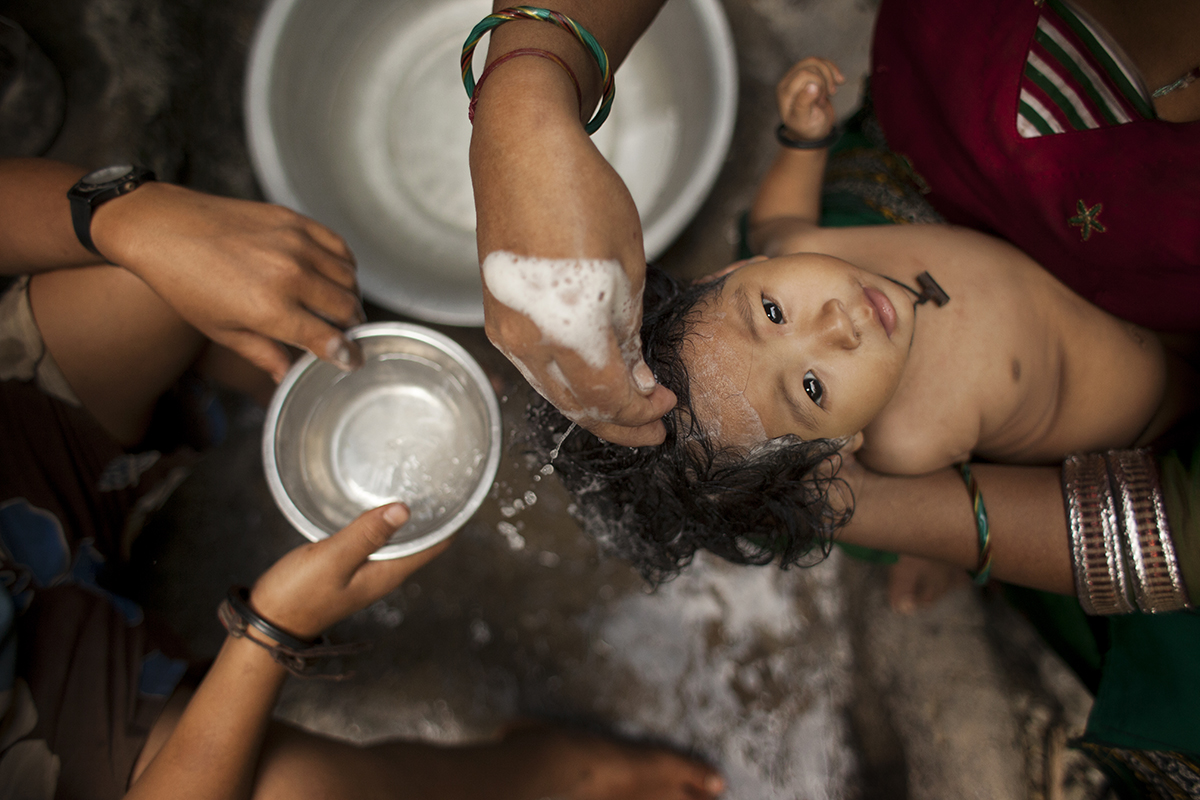 The Pulitzer Center and its Campus Consortium partners are proud to announce the 21 students selected to receive international reporting fellowships in 2014. The recipients will report on a range of complex issues from around the world—from public health to the environment—and will be mentored by Pulitzer Center-supported journalists and staff throughout their projects. The reporting fellowships are awarded to students who attend colleges and universities that are part of the Pulitzer Center's Campus Consortium educational initiative.

Human Migration in Turkey
As the situation in Syria evolves, more and more Syrian citizens are fleeing the country every day in the hope of finding safety in neighboring states. Turkey now hosts 761,674 registered Syrian refugees, according to the UNHCR. In her reporting project, Selin Thomas, a graduate of the College of Communication at Boston University, will report on refugees living on the Turkish-Syrian border. Paul Short, an architecture student at the University of San Diego, will study displaced people in Istanbul, examining relocation and urban planning efforts.

The Many Facets of Health
Several of our student fellows will examine ways that health impacts lives and interacts with culture, economics, and politics. From Boston University's School of Public Health, Sascha Garrey will report on the diagnosis and treatment of cervical cancer in Uganda. Non-communicable diseases like cancer are a major killer in the developing world, but get much less attention and funding from aid organizations. Jessica Edmond, a student at Southern Illinois University Carbondale, will explore the health and cultural impacts of skin bleaching, a popular but potentially harmful cosmetic choice, in Ghana, where a person's skin tone carries social and economic implications. In China, Jessie Li, an English major from Davidson College, will examine the systems that are in place to care for children with physical disabilities.

Michelle Ferng, a graduate of the Johns Hopkins Bloomberg School of Public Health, will travel to Peru to focus on a health issue that is relevant not just to the Peruvian population, but to everyone on the planet: the act of aging. Adiba Khan and Paul Nevin, from the University of Washington, will report on maternal and child mortality in Kenya. And, in a departure from the coverage of health in the developing world, our student fellow from South Dakota State University, Jamie Walsh, will document obesity and binge drinking in the United Kingdom.

Industry and the Environment
Jacob Axelrad, a student at the University of Michigan, will examine the gold mining industry in Ghana, its effect on people, livelihoods, and the environment. Katie Mathieson, an environmental studies major from Davidson College, will report on dam construction and environmental consequences in Chile. Tom Clement, from Guilford College, will also explore the ramifications of dam construction when he travels to the northeastern state of Sikkim in India.

Changing Climates
Two fellows will delve into cultures that are threatened by rising global sea levels. Janice Cantieri, a student from Washington University, will report from Kiribati, an island nation in the central tropical Pacific that is home to more than 100,000 people. Kiribati is one of the most vulnerable places in the world to climate change and will one day be completely flooded. Eric Shoemaker, our fellow from the University of Chicago, is also investigating on "a sinking culture" while documenting how artisans and artists in Venice will be affected by the rising tides in the city.

Reana Thomas, from Loyola University Chicago, will travel to Wular Lake in Kashmir, a lake that provides food, drinking water, and irrigation to the surrounding communities, but is now threatened by two invasive plant species.

States and Stakeholders
Britton Nagy, from High Point University, will focus on a unique state institution, Norway's Bastoy Island. The island holds a correctional facility that offers some of the amenities of a boutique hotel: horseback riding, fishing and tennis. Our two fellows from Elon University, Adrianne Haney and Kate Riley, have already completed their project, Education in Ecuador. Haney and Riley examined the school system in Ecuador, a country that has put more emphasis on developing higher education, but has failed to address disparities between rural and urban schools, and between private and public institutions.

Cultures in the Majority and the Minority
Molly Dutmers, a student at Wake Forest University, will focus on the influence of the Catholic Church in France, Italy and Malta. Two of our fellows are focusing on minority cultures: Rosalie Murphy, our fellow from the University of Southern California, will document the lives of the Parsi in India. Jalesa Tucker, a student from Westchester Community College, will examine the culture of the Roma community in Paris.

Congratulations to all our 2014 student fellows!

RELATED ISSUES

Women

Children and Youth