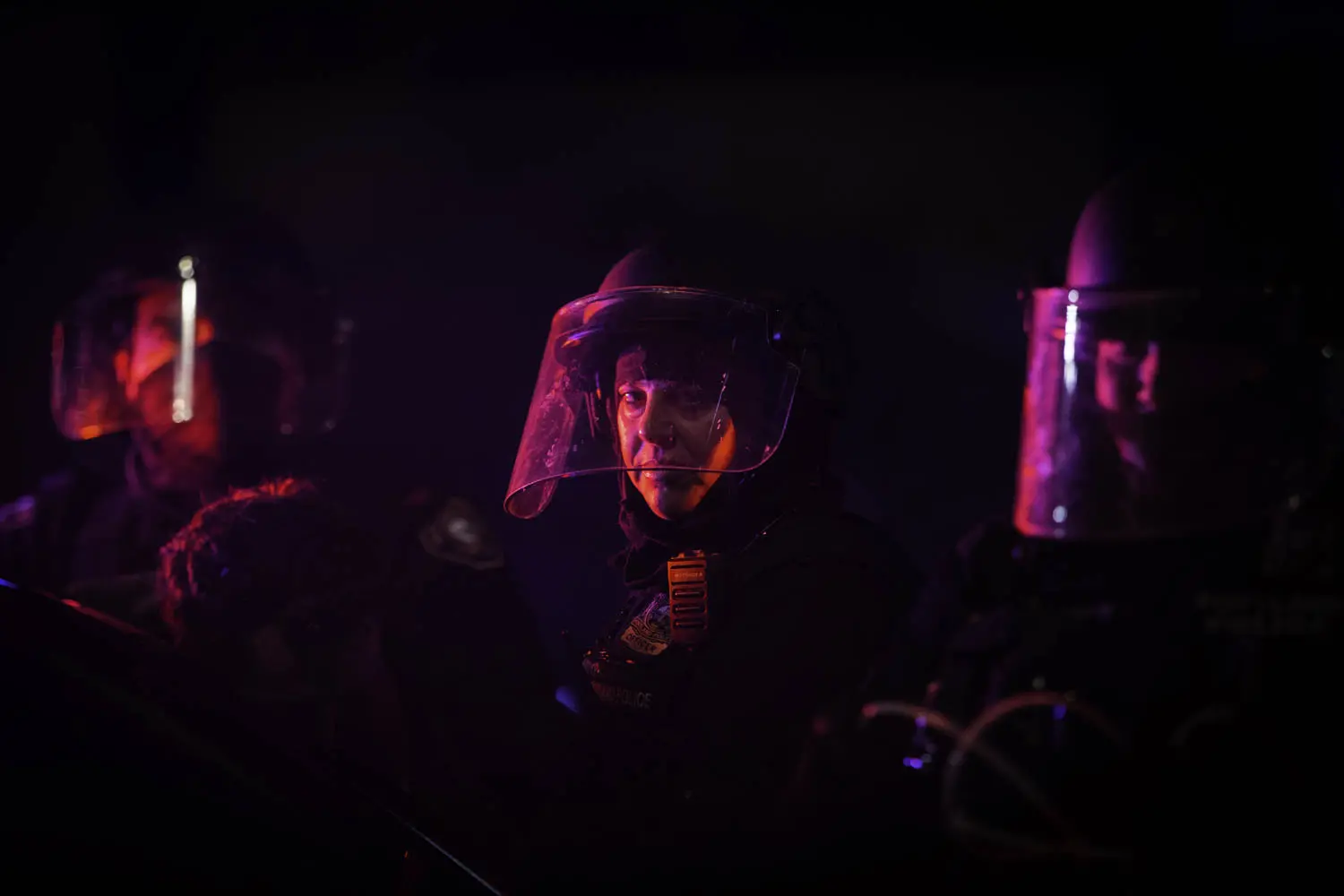 Roadblocks to Police Accountability, a Pulitzer Center-supported project, received two 2022 EPPY Awards, announced on October 31, 2022. The EPPYs, presented by Editor & Publisher magazine, recognize "the best in digital news publishing."
Roadblocks to Police Accountability won EPPYs in two categories: "Best college/university-produced community or niche website" and "Best collaborative college/university and professional website."
For the project, Southern Illinois University journalism professor William Freivogel, a Pulitzer Center grantee and member of the Campus Consortium Advisory Council, worked with students and journalists around the country to produce a 72-page report for Gateway Journalism Review, where Freivogel serves as editor.
Contributors to the project include:
Cox and Munoz are Pulitzer Center Reporting Fellow alums from SIU Carbondale, and Staab is a Reporting Fellow alum from Syracuse University's Newhouse School of Public Communications. Raglow-DeFranco was a 2020 Squire Patton Boggs Foundation Public Policy Fellow and Pulitzer Center Legal Fellow.
Roadblocks to Police Accountability documents the literal and legal obstacles to reporting and reprimanding police misconduct. A global pandemic and institutional pushback against typical journalists' tack motivated new, digital approaches to the project. Reporters compared state trends of police unions, hearsay, qualified immunity, and locked-down databases.
EPPY Award judges described the Roadblocks to Police Accountability as an "incredibly in-depth 18-month report [which] digs deep into the legal roadblocks of police accountability." In an email, Freivogel said: "The Pulitzer Center's support of the police accountability project made it possible to create a Zoom newsroom of college journalists ... after the George Floyd murder. [...] They filed dozens of open records requests and compiled the most-authoritative accounting of police misconduct records. [...] This police accountability project was the biggest and broadest in scope and provided a most detailed journalistic accounting of the legal roadblocks to police accountability."
The EPPY Awards "honor the best in digital news publishing across more than 30 diverse categories, including excellence in college/university digital journalism," according to their website. "More than 40 industry experts and media specialists from the business and academic sectors judge the EPPY entries."
Editor & Publisher magazine founded the EPPY Awards in 1996.