Pulitzer Center Update February 1, 2018
Persephone Miel Fellowship 2018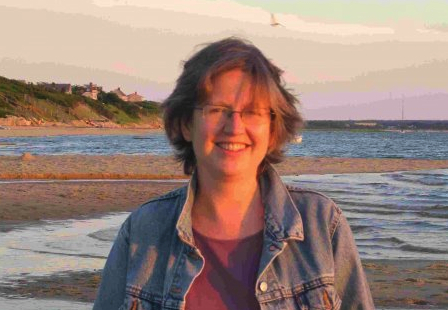 The call for 2018 fellows is now open. Applications will be accepted through March 1, 2018.
The fellowship, overseen by the Pulitzer Center in collaboration with Internews, is designed to help journalists from the developing world do the kind of reporting they've always wanted to do and enable them to bring their work to a broader international audience. The fellowship will benefit those with limited access to other fellowships and those whose work is not routinely disseminated internationally. Miel fellowships involve reporting from within the applicant's native country—or following migrant communities from there to other locations.
See the announcement of the fellowship at the Internews ceremony in honor of Persephone in October 2010.
Eligibility: The Persephone Miel fellowships are open to all journalists, writers, photographers, radio producers or filmmakers, staff journalists as well as freelancers and media professionals outside the U.S. who are seeking to report from their home country. Female journalists and journalists from developing countries are strongly encouraged to apply. Applicants must be proficient in English.
Selection: The fellowship recipient will be selected by the Pulitzer Center in consultation with Internews. Selection will be based on the strength of the proposed topic and the strength of the applicant's work as demonstrated in their work samples. We are looking for projects that explore systemic issues in the applicant's native country and that provide an overarching thesis, rather than individual spot-reports from the field.
Terms of travel grant: The Pulitzer Center on Crisis Reporting will provide a travel grant of $5000 for a reporting project on topics and regions of global importance, with an emphasis on issues that have gone unreported or under-reported in the mainstream media. Specific grant terms are negotiated during the application process based on the scope of proposed work and intended outcomes. Payment of the first half of the grant is disbursed prior to travel, upon receipt of required materials, and the second half on submission of the principal work for publication/broadcast.
The Pulitzer Center will also offer $2500 to cover travel expenses associated with travel to Washington, D.C., to meet with Pulitzer Center staff and journalists and take part in a 2-day workshop. Depending on the specific needs of the fellow, this may occur prior or after the reporting takes place.
The Center works with fellowship recipients to distribute their work across multiple platforms in the U.S. to reach the widest possible audience. Projects with multimedia components that combine print, photography and video are strongly encouraged.
Where to apply: Click here to go to the Pulitzer Center Grant Application webform.
Previous fellows:
2017: Photojournalist Anastasia Rudenko will report on women living at a psycho-neurological boarding house in Russia.
2016: Ako Salemi, an Iranian photojournalist, reported on the impacts of climate change in Iran.
2015: Yam Kumari Kandel and Shilu Manandhar reported on Nepalese migrant workers in Qatar, and Mary Wairimu Michengi followed Kenyan migrants on their journey through Africa into Europe. All three are journalists with the Global Press Journal.
2014: Ana P. Santos reported on the plight of Filipino women working as nannies abroad.
2013: Anna Nemtsova reported on the internal migration of youth inside Russia.
2012: Ameto Akpe investigated the sustainability of U.S. development projects in northern Nigeria where poverty, illiteracy and radical Islam shape economic and social realities.
2011: Tariq Mir, Sivam Vij, and Shaheen Buneri reported on a range of issues from India and Pakistan.
Learn how you can support the Persephone Miel Fellowship Fund.