Pulitzer Center Update March 30, 2021
'Is This Patriot Enough?'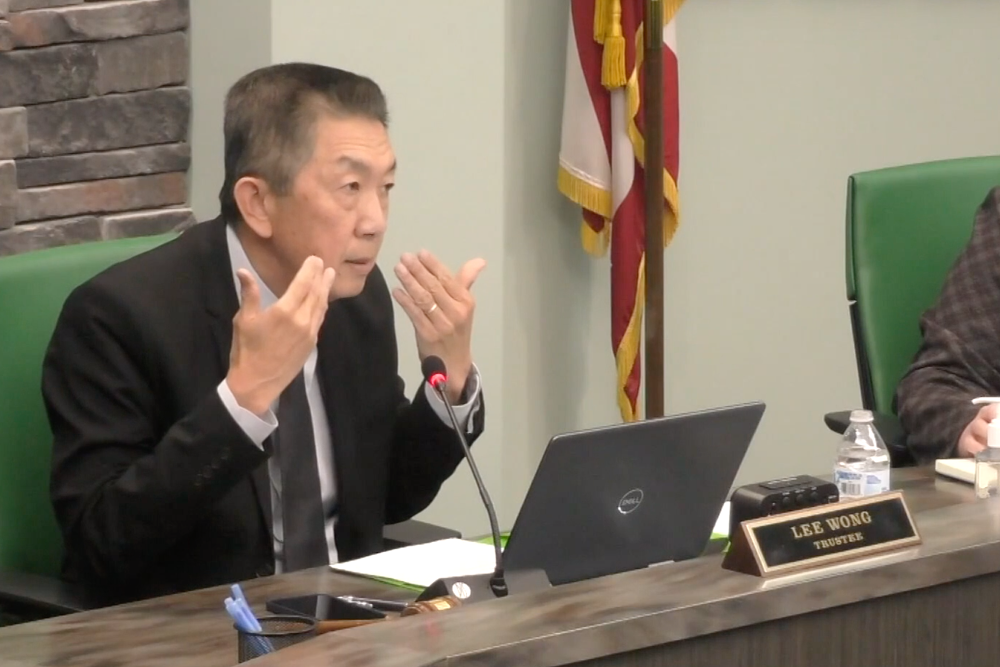 Lee Wong is a 69-year-old Army veteran, president of the board of trustees of a suburban Cincinnati township, a conservative Republican who campaigned for a state Senate seat last year in a red MAGA cap. He is also ethnic Chinese, an immigrant half a century ago to the United States, the victim of multiple racist slurs and even physical assault—and someone who decided, in the wake of six women of Asian descent murdered in Atlanta earlier this month and a full year of escalating hate crimes against Asian Americans, that he had had enough.
"I'm getting a little hot on this issue," Wong said, interrupting an otherwise routine township meeting, that "people question my patriotism, that I don't look American, or patriotic enough." And then, removing his tie and unbuttoning his dress shirt, he pulled up an undershirt to reveal the scars across his chest, scars that he said he sustained as a result of his service in the military. "Now, is this patriot enough?" he asked.
In the Pulitzer Center journalism we support, I am so often caught short, by the unrecognized racism in policies governments enact and by the unacknowledged consequences of injustices we don't even recall. Two examples from just this month: grantee Joanne Cavanaugh Simpson's reporting for Baltimore magazine on that city's police surveillance state, directed primarily at residents who are Black or brown, and grantee George Black's reporting for The New York Times Magazine on the gruesome consequences three generations on of our government's decision, during the Vietnam War, to target the border regions of neutral Laos with the herbicide Agent Orange.
It's up to all of us, as journalists and educators and citizens, to expose the wrongs we encounter and push for the redress required. In going about that work, it's worth keeping in mind, and saluting, what Lee Wong shared with his fellow trustees on the West Chester Township board. "You know prejudice is hate," he said. "We need to be kinder, gentler to one another, because we are all the same. We are one human being on this Earth."

---
Impact
Variety featured the Pulitzer Center-supported virtual reality film Reeducated, a companion to the article "Inside Xinjiang's Prison State," which was recently presented at the South by Southwest film festival, where it received special jury recognition for immersive journalism.
This message first appeared in the March 30, 2021 edition of the Pulitzer Center weekly newsletter. Subscribe today.
---
RELATED ISSUES