Pulitzer Center Update December 8, 2016
Online News Association Honors Pulitzer Center Grantees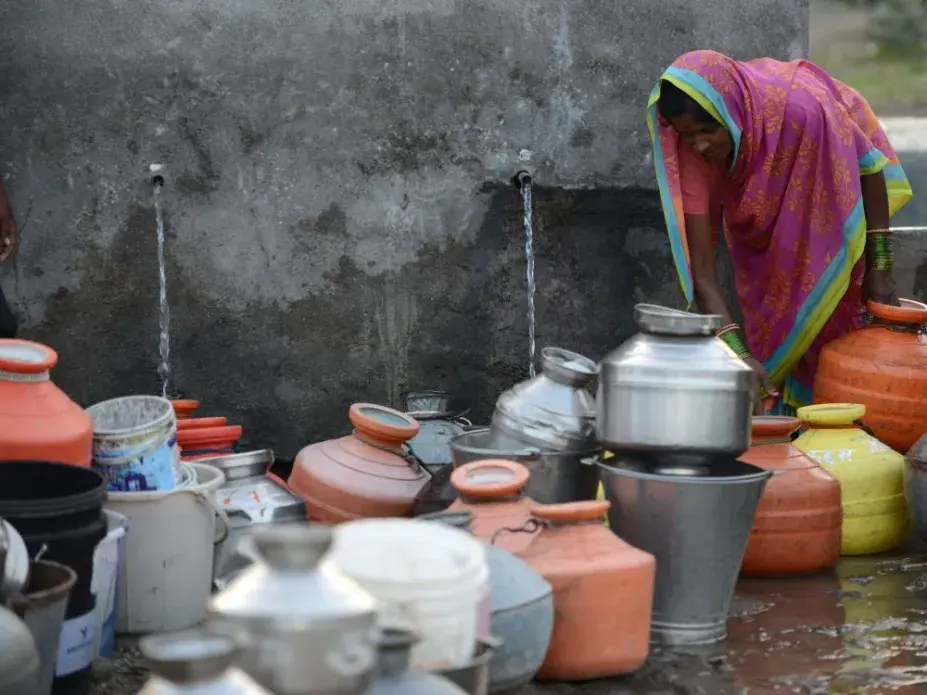 People in the Indian farming village of Dapegaon leave water jugs in line overnight and return at dawn to fill up before the daily supply of water runs out. The village relies on a single well, and shortages have worsened over the past several years as groundwater levels have declined. Image by Steve Elfers. India, 2015.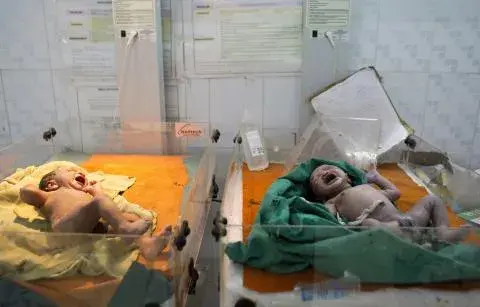 Two babies, shortly after being born by caesarean delivery, at Medavakkam Primary Health Centre, a government-run public hospital outside Chennai. Image by Sarah Weiser. India, 2014.


The Online News Association honored three Pulitzer Center-supported reporting projects as finalists for the 2016 Online Journalism Awards.

ONA also awarded the Center for Public Integrity's International Consortium of Investigative Journalists, Süddeutsche Zeitung and more than 100 media organizations the Al Neuharth Innovation in Investigative Journalism Award, Large category, for "The Panama Papers: Politicians, Criminals and the Rogue Industry That Hides Their Cash" for which the Pulitzer Center supported an explanatory video titled, "The Panama Papers: Victims of Offshore."

"Fatal Extraction: Australian Mining in Africa," a six-part multimedia interactive by the International Consortium of Investigative Journalists was a finalist for the Excellence and Innovation in Visual Digital Storytelling, Small category.

Pulitzer Center grantees Eleanor Bell and Will Fitzgibbon were part of the team that investigated dozens of mining companies accused of worker deaths caused by lax safety standards, tax avoidance and environmental destruction in Africa. The resulting multimedia interactive brings home the stories of those individuals and communities negatively affected by the mining industry.

"Pumped Dry: The Global Crisis of Vanishing Groundwater," was a finalist for the Feature, Large category.

For the interactive website, Pulitzer Center grantees Ian James of The Desert Sun and Steve Elfers of USA Today investigated the consequences of the emerging crisis in several of the world's hotspots of groundwater depletion. On four continents, they tell stories of people who are being forced to confront questions of how to safeguard their aquifers for the future—and in some cases, how to cope as the water runs out now.

"Population Bomb?" was a finalist for the Explanatory Reporting, Small category.

Pulitzer Center grantee Sarah Weiser took her photographs for the report as part of her Pulitzer Center-supported project to India, "India: Grappling with the Legacy of 'The Population Bomb.'" The images were published in May 2015, in Retro Report distributed by The New York Times.

The 2016 Online Journalism Awards were announced on Saturday, September 17, ending the ONA Conference. View the full list of the winners and finalists.
RELATED ISSUES