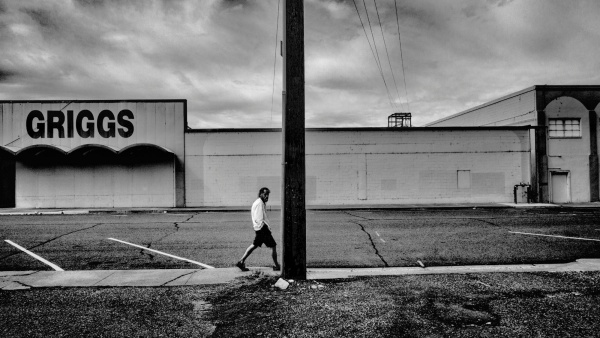 Updated on Tuesday, May 31, 2016–Pulitzer Center grantee Matt Black is the winner of the 2016 Robert F. Kennedy Journalism Award for his "Geography of Poverty" project. The award was presented at a ceremony on Wednesday, May 25, 2016, at the Newseum in Washington, DC.

"The Geography of Poverty" is a multimedia reporting project that combines geotagged photographs with census data to create a contemporary portrait of poverty in the U.S. In summer 2015, Black embarked on a cross-country trip to explore, document, and spark discussion about contemporary poverty and growing income inequality in the U.S. His exhaustive work supported in part by the Pulitzer Center provides significant context for poverty-related issues on a global scale and forms the backbone of a stunning digital package on MSNBC's website.

Now in its 48th year, the Robert F. Kennedy Journalism Awards honor outstanding reporting on issues that reflect Robert F. Kennedy's concerns, including human rights, social justice, and the power of individual action in the United States and around the world. Winning entries provide insights into the causes, conditions, and remedies of human rights violations and injustice, and critical analyses of relevant policies, programs, individual actions, and private endeavors that foster positive change. The Robert F. Kennedy Journalism Awards are among the few in which winners are determined by their peers.

Past Pulitzer Center grantees and student fellows honored by the Robert F. Kennedy Journalism Awards include grantee Robin Hammond and student fellow Varsha Ramakrishnan in 2014 and grantee Michael Kavanagh in 2009.



RELATED ISSUES

Food

Racial Justice