In support of its Global Health Inequities reporting initiative, the Pulitzer Center partnered with Venezuela's Prodavinci news site to sponsor a two-day training in Spanish for journalists in the region.  
The virtual sessions on September 26 and 27 were moderated by Prodavinci journalists and featured Latin American panelists who've received Pulitzer Center grants to pursue investigations. About 40 participants tuned in each day to interact with panelists, who spoke of how they overcame government barriers to information and investigated systemic health care failures and inequities.   
"You can measure the state of democracy when you look into health systems," said Peruvian panelist Fabiola Torres, of Salud con lupa, a health-focused digital outlet. 
The training was titled "Narrando Inequidades: Coberturas de Salud en América Latina" ("Narrating Inequality: Covering Health in Latin America"). The session on the first day covered reporting on the COVID-19 emergency and beyond. The second focused on approaching people with health crises with sensitivity and the need to understand how health systems operate and are funded. You can find both sessions and tips in Spanish here.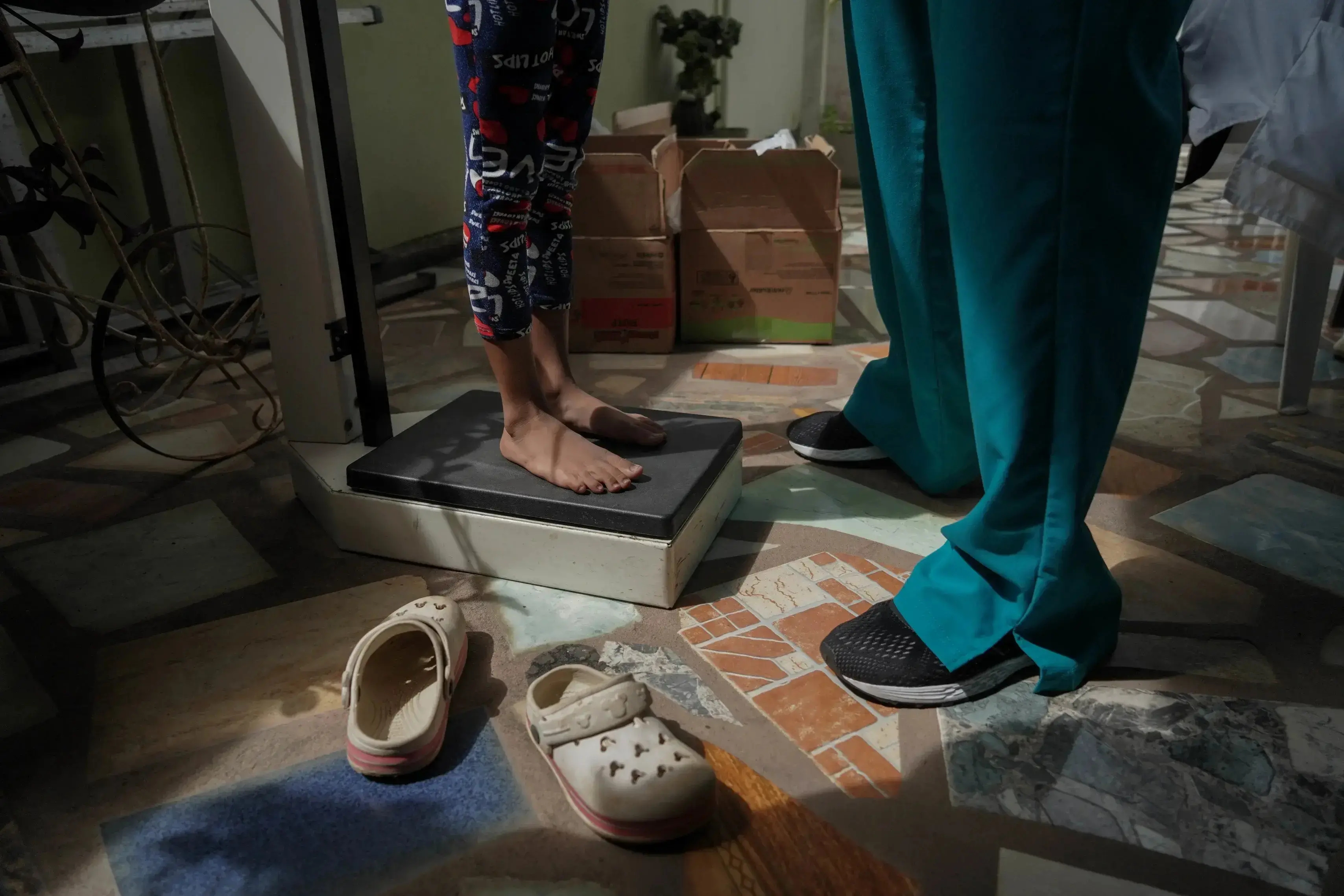 During the first session, Pulitzer Center grantee Alice Pipitone described how she learned to interpret data and medical concepts for her investigation into long-COVID denial in Mexico for Proceso magazine and the U.S.-based online outlet palabra. Peruvian journalist Renzo Gómez Vega spoke of treks into remote areas to report for Salud con lupa on Indigenous communities hit by the pandemic. And Prodavinci's Luisa Salomón, a Pulitzer Center grantee, discussed uncovering data that revealed unequal access to vaccine centers—part of a sweeping Center-supported project puncturing multiple myths about health care access in Venezuela.  
During the second session, Pulitzer Center grantee Mariana Zúñiga, of El Hilo, a popular podcast focused on Latin America, recounted ethical questions of reporting on pregnant Haitian-origin women in the Dominican Republic who risk deportation. 
Torres also discussed gumshoe reporting that Salud con lupa did for its Pulitzer Center-supported project The Pills and Me, which exposed mental health treatment failures in Peru.  
Grantee Valentina Oropeza then spoke of dilemmas she encountered while reporting Prodavinci's Children of the Mine project about children's suffering when mothers leave to work in mines.  
Journalists interested in global health reporting grants can find information about Pulitzer Center opportunities by clicking here. 
RELATED INITIATIVES
RELATED ISSUES