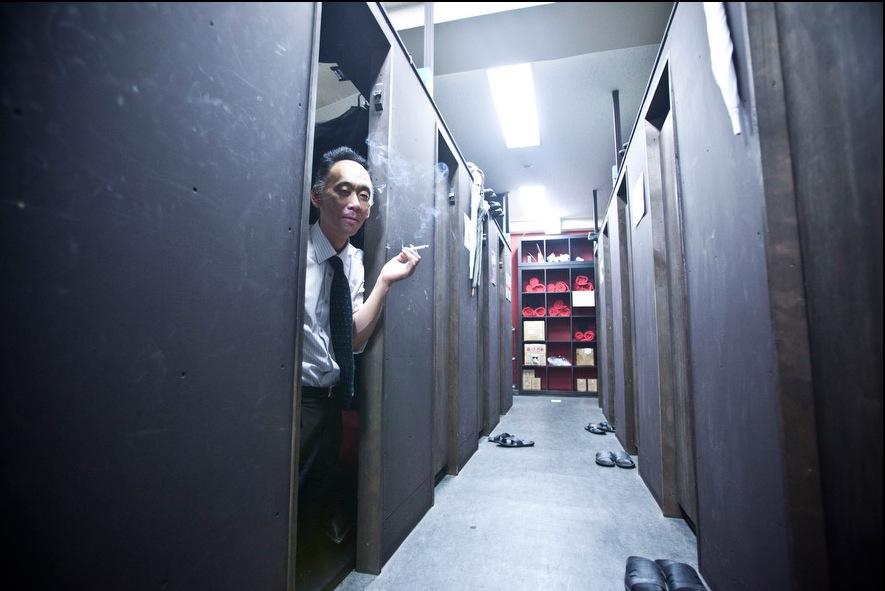 In honor of Labor Day, Pulitzer Center grantee Shiho Fukada's documentary "Japan's Disposable Workers" was reviewed in The Huffington Post by K.J. Wetherholt, executive editor of MIPJ: Media, Information, International Relations and Humanitarian Affairs. Wetherholt praises the documentary for enabling viewers to "place [themselves] in the shoes of these workers, even to the point of our own discomfort," adding that, "in this age of media desensitization--this is indeed a powerful accomplishment."
Much of the world used to look at Japan's economy with admiration; now they wonder what went wrong. In this three-part documentary, Fukada reveals the lives of Japanese workers who have suffered through the transformation of an economic system that once guaranteed lifetime employment, but now discards unwanted labor. The film's chapters show an extreme side of Japan's work culture, telling stories of depression, uprooted lives, and in some cases, suicide.
The review also features interviews with Pulitzer Center Managing Director Nathalie Applewhite, MediaStorm Founder/Executive Producer Brian Storm and Producer Eric Maierson. Fukada produced the three-part documentary in collaboration MediaStorm and the Pulitzer Center. The documentary, which is for licensing or embedding, is a component of Fukada's Pulitzer Center-supported project "Japan's Disposable Workers: Lost in the Global Unemployment Crisis."
Please visit the MIPJ site to read the full interviews with Applewhite, Storm and Maierson.