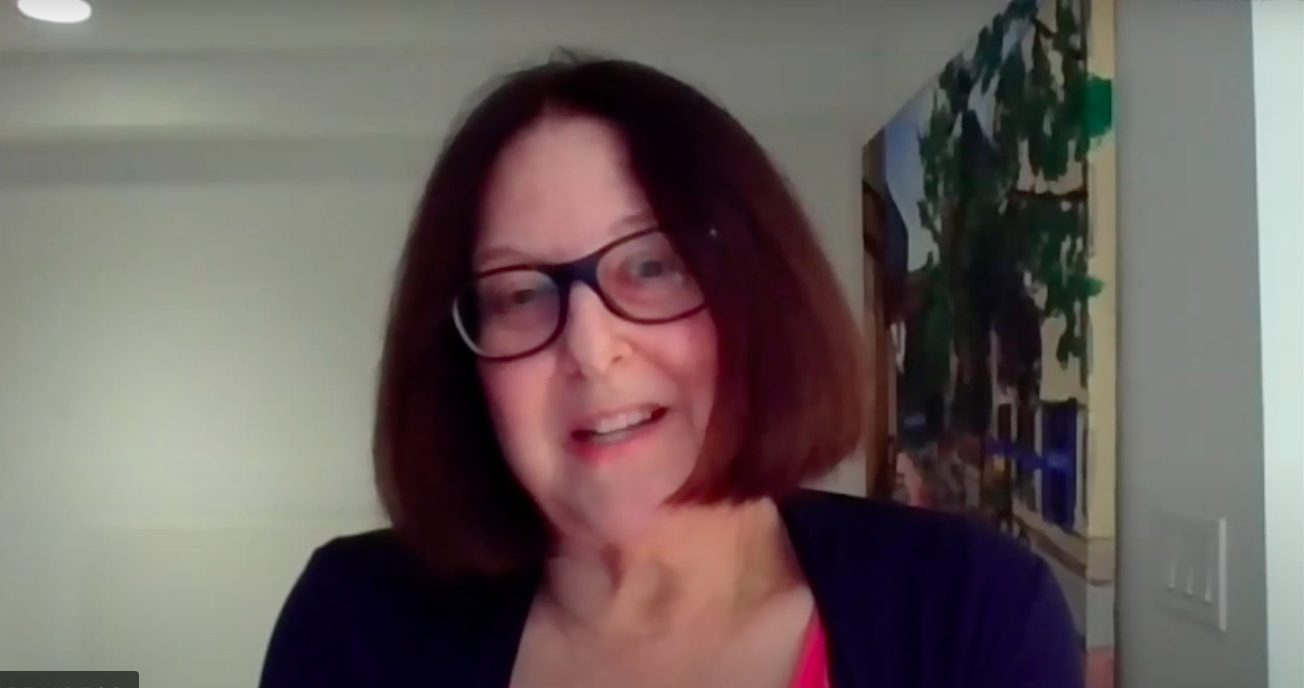 The Pulitzer Center's summer 2020 Talks @ Pulitzer Focus on Justice Series continued on Tuesday, June 9, with a discussion on the detention center and military commissions at Guantánamo Bay, Cuba. During the webinar's opening, Pulitzer Center Executive Director Jon Sawyer explained how it is critical "to keep issues of justice at the forefront of our reporting and our conversations" at the Pulitzer Center, a mission highlighted by the Focus on Justice series.
"It is even more apparent on a day like today, when George Floyd's funeral is taking place in Houston and with Black Lives Matter demonstrations across every state of the country, demanding an end to racist police policies and the grossly discriminatory government policies and social practices that have been a part of this country since its creation," Sawyer continued. "The Pulitzer Center is committed to addressing those injustices, in our journalism and educational work and in our public engagement more generally."
For the webinar, Sawyer was joined by grantee Carol Rosenberg of The New York Times and David Cole, national legal director of the American Civil Liberties Union (ACLU). They discussed a wide range of issues concerning Guantánamo's detention facility, which opened in January 2002 with 20 initial prisoners. Approximately 780 detainees have been housed at the site over the past 18 years and 40 remain today. Yet as Rosenberg pointed out in her remarks, "for the first 963 days of existence of the Guantánamo prison, there were no lawyers."
Rosenberg has spent over 1,000 nights on the base, reporting on the quasi-POW camp and its detainees, many of whom are low-value "footsoldiers." Rosenberg and Cole reflected on the genesis of CIA black sites used to torture prisoners during the Bush administration and the development of a unique court system at Guantánamo that has yet to carry out the 9/11 trial.
The following is an edited transcript of the Question & Answer segment of the webinar, moderated by Sawyer. Portions of this text have been revised for clarity and/or length.
Jon Sawyer: In light of the decline in worldwide attention toward Guantánamo, have you observed a similar decline in attention from 9/11 victims' families?
Carol Rosenberg: There are some very engaged victims who want to see these trials occur so they can get answers to questions. Those are the ones who the Pentagon prosecutor typically brings down as their guests to observe the proceedings. There are vocal people who want this trial to be held in federal court, because they're just not comfortable with the remote system. There are vocal people who don't even have any faith in any trial, because quite honestly, they believe there's a larger story that no charge sheet can answer about how Guantánamo happened.
I think the victims generally feel forgotten. It's been a long time. The court is far away. The case is incremental, it inches along. 2,976 people died that day and think of all their families, think of how many kids and parents and spouses and siblings. They're everywhere. There's a wide variety of what they want. I remember what 9/11 anniversaries were like in the early years, and at Guantánamo. 9/11 was a church service and a meaningful moment for the military. With all respect, it's now a 9.11-kilometer run to remember a long ago, far away thing from Guantánamo Bay. The guards who were babies, or toddlers, or youngsters are now guarding the detainees. They see it as something not like but akin to Pearl Harbor, something to be remembered, something to be respected, a sacrifice.
But I know the victims feel forgotten. They tell me all the time. If you want to talk about victims who truly feel forgotten, look at the families and survivors of the USS Cole attack, that was in October 2000. 17 sailors died. The fathers of some of the sailors have passed away waiting for this trial to happen. So yes, the victims feel forgotten and are incredibly frustrated with this process for any number of reasons, ranging from people who are animated about the torture to people who are animated about why, with all respect, [detainees] weren't executed long ago.
JS: If the 9/11 hearings do take place in July, how will the military commission logistically handle the quarantine of media and NGOs who will be there? Where will you stay? What will you eat? Can other observers go?
CR: The chief judge of the military commissions announced that the July hearings won't happen, he canceled them yesterday. The next possibility is in August. The prison and the base at this moment have what they call a restriction of movement for 14 days, which would require you to come down 15 days ahead of a court hearing and be, in my instance, confined to my tent, which is a six-person tent with plywood dividers. Somebody would be stopping by and making sure I'm there and haven't violated my quarantine and dropping off styrofoam containers with meals. The defense attorneys would be put in a barracks. They are very alarmed by the idea that they'll be held in a former barracks as their designated restriction of movement spot because they question whether this is safe in the time of coronavirus.
There are so many questions about how they can hold the hearing that I am not convinced it can happen in August. Guantánamo has been extremely secretive about testing and numbers of cases. They were under a policy and confirmed one COVID-19 case of a sailor on the base. Then the policy changed and they haven't answered questions. They have planes coming and going and there are people under restrictions of movement there all the time. The people I speak to who continue to talk to me despite the crackdown on the media say they haven't been tested or offered tests, but they also haven't been sick.
The biggest problem is that Guantánamo doesn't seem to have the ability to explain how they're dealing with asymptomatic COVID. These are young, healthy troops down there. 6,000 people live there. Some are elderly and some aren't fit, but a lot of them are extremely fit and could be carriers and passing it around. They just won't talk about it. But the answer is that for a summer trial they would take an airplane of people down there 15 days early and confine them to individual spaces. I personally have a real question about whether they should be bringing in the victims, because a lot of them are elderly and infirm. But that's the policy and anyone who enters Guantánamo Bay is confined.
JS: Can you both discuss last week's decision that torture can be considered in the sentencing of Guantánamo detainees convicted of a crime?
CR: The short of it is that in the military justice system, there's something called Article 13, which recognizes that a soldier who's been held in detention may have been held unlawfully. The classic case of this is Chelsea Manning, who was held under suicide watch with very harsh conditions at the Quantico brig. In that case, the judge decided to give the soldier more than 100 days credit for that abusive treatment towards the ultimate sentence, which was 35 years. So it's a scale thing, but the debate was whether judges at the Guantánamo military commissions have the right to give this credit. The prosecution said no. The chief judge decided that he has that authority, and he's asserted this in an outlier case of an Al-Qaeda courier who has admitted and pleaded guilty in part because he wants, as I understand, to be able to explain the terrible things that happened to him in CIA custody.
This is separate from a sentence. You would get your sentence, and then you would get a certain amount of credit. If you spent three and a half years in the black site, the argument is you should at least get a day-for-day for that unlawful punishment. The judge did not decide that this man was tortured. He did not decide that he was entitled to credit. He decided only that he has authority to grant this under a procedure that's going to be worked out at sentencing. What I think is potentially consequential about this is that it may require the CIA to pony up some witnesses and pony up some evidence. The Judge may decide that he wants to hear from people who were there to hear a different version than is offered [by the prosecution].
These cases are a balancing act of fair trial rights and national security, and the pendulum goes back and forth. If the CIA won't give the evidence or the witnesses that a judge decides are the only things that can make this a fair trial, the trial stops and the judge can dismiss. But there's this struggle over how much will the CIA give and how much will the judge support the security structure. The reason that some people in the human rights and the anti-torture community are so excited about this ruling is that, so far, this is the only judge who has said, "I have the authority to look into the CIA black sites." People think compensation is money, but this is a remedy that would be time. Potentially on paper it would be, "you are entitled to X number of days to not be detained because of what we did too." It can be very symbolic. Everything about Gitmo is incremental, but it's incredibly important right now.
JS: Carol, I wanted to give you a moment to talk about your role as a journalist covering Guantánamo for many years, longer than anybody else, first for the Miami Herald and now with the New York Times. What has that shift been like for you in terms of the way you approach the story, the resources you've had going into it? Then can you reflect on the challenge of covering topics like this that are expensive and very long term? Especially in a period when we're seeing disappearing resources for journalist organizations all over the world.
CR: If we're talking about the world of journalism, it's shrunk. Beats don't exist the way they used to. I consider myself exceptionally fortunate to be able to focus on this full time. Reporters don't have the ability to focus on a single thing that's far away and sometimes feels irrelevant to some editors and some of the American people. When I was at the Miami Herald, which is rich in Cuban-American population, there'd be people saying, "why aren't you covering the Cuban prisons? Why are you covering our prison?" The short of it is [the U.S. government] chose to build a court and a prison out of reach of the American people. I had a smart editor who said, "we're not going to make it out of reach of American journalism" and set out a commitment that you, Jon, and the Times have continued.
The thing about covering Gitmo is there was a time when the media was welcome there and when the story was big and front page news and the administration was telling us "we got them." They showed us people in orange jumpsuits and it maybe made people feel better that we had captured the perpetrators, even though none of those people have ever been accused of that attack. Then the military wanted the media there. But when the questions got harder, when the detainees obtained rights, when the enterprise became unpopular, when the American people started asking the questions and the reporters were asking them too, through the years the military has turned on the media.
This is a far away place controlled by the Pentagon. There are people down there who just want to be left alone to do their thing and be left to their own devices. I have been asking questions about asymptomatic COVID at Guantánamo because to me it's a hugely unexplored thing. The hospital won't talk about it, the military won't talk about it. They won't talk about testing. They won't talk about cases. Somebody down there sent me a note saying, "if you're afraid, don't come down." Well, I'm not afraid. I signed up for the 14-day isolation. What I don't think they understand is that America chose to put the detention center there. The Supreme Court and Congress created a court and access to lawyers.
They can't be left to their own devices. The lawyers haven't been there since the virus, the media hasn't been there since the virus, the military has been mostly unresponsive about the virus. There is a role for accountability. But for every period when they shut us down and lock us out, they let us back in when there's a story that needs to be covered, or when there's a hearing that's held. The bottom line is, I was planning to go for 14 days alone in a tent in order to cover a hearing because I think it's that important. And I've been living off and on in a tent alone since 2008, 2007. So I've learned how to make it work. Of course I would rather be in a nice place in lockdown, but the bottom line is they chose to put it there. I developed a level of expertise on [Guantánamo], and I'm just not going to walk away cause they're mean.
RELATED ISSUES

Criminal Justice

Issue
Conflict and Peace Building
Conflict and Peace Building

COVID-19