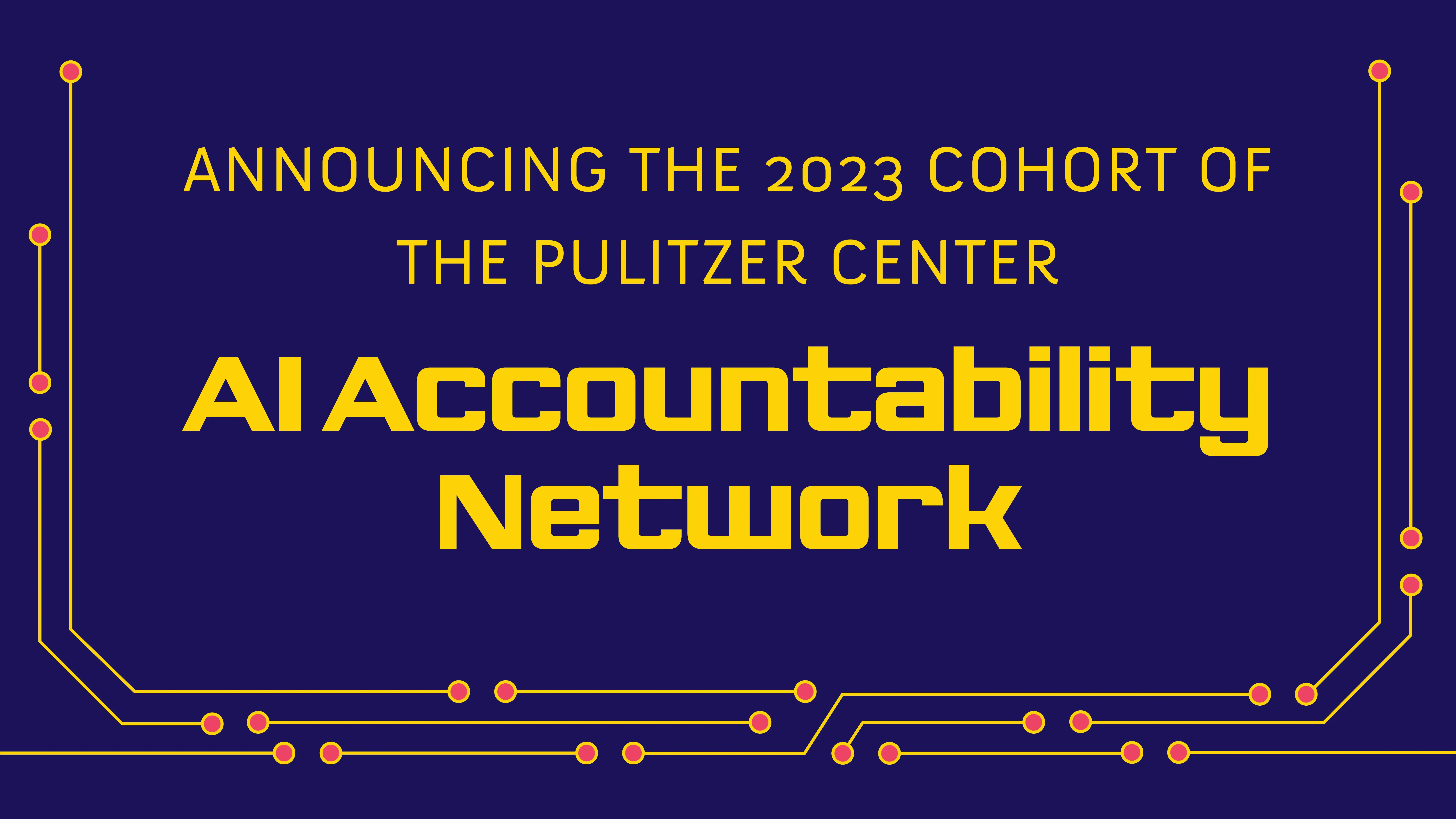 A Global Network of Journalists Asking Tough Questions About AI
We live in a world where algorithms are involved in potentially life-changing decisions every day. Speculative, attention-grabbing headlines about artificial intelligence (AI) are everywhere. Yet news reports rarely ask the hard questions: How do these systems work? Who exercises power? Who benefits from it? Who gets hurt?
More journalists should be asking these questions. They should be equipped to find answers and know how to explain their findings to the public. This is why we launched the AI Accountability Fellowships in 2022: to expand and diversify the field of journalists reporting on the impact of AI and build a global community of peers reporting on AI with an accountability lens.
This year, eight journalists based in five continents have been selected to spend the next 10 months investigating the impact of AI technologies on their communities. The Fellows will track AI supply chains, investigate the development of AI-powered weapons, and report on labor, accessibility, and surveillance issues created by automated systems.
The 2023-2024 AI Accountability Fellows are (in alphabetical order):
Click here to meet the AI Fellows!
In its first year, the Fellowship supported 10 journalists reporting from 10 countries. Their reporting has had an impressive impact, including legislators launching inquiries, college students replicating Fellows' methods, and officials halting the deployment of new algorithms. Stories of this nature require harder work, higher costs, and longer times to produce, but their impacts can generate positive spillovers in a community and beyond.
In a moment when techno-solutionism and doomsday predictions dominate coverage on AI, this inspiring 2023 all-female cohort sets out to ask the hard questions that will better inform their communities. We are excited to support their projects with financial support, mentorship, and training to find the most innovative and creative ways to cover AI responsibly. The methods and tools they use to report on AI will be shared with the wider journalism community as our contribution to the industry and future reporting projects.
All the best,

---
Impact
In July 2022, Pulitzer Center grantee Ronald Adamolekun published a project in collaboration with Premium Times Nigeria about Nigerian bakers who were evading high wheat prices by supplementing bread dough with sweet potato puree. The story won him a Sanlam Financial Journalism Award for best African Growth Story of 2022.
Now, the innovative baking process has attracted the attention of other bakers, who contacted the owner of the biggest bakery in Nigeria using the method. The head of the bakery, MaryAnn Okoli, has begun to lead trainings on the baking method for interested bakers. The sweet potato bread is a more economically sustainable and nutritious option that could "radically redefine how bread is produced and priced in a country with the highest cost of bread in Africa," according to Adamolekun.
---
This message first appeared in the September 15, 2023, edition of the Pulitzer Center's weekly newsletter. Subscribe today.
Click here to read the full newsletter.
RELATED INITIATIVES