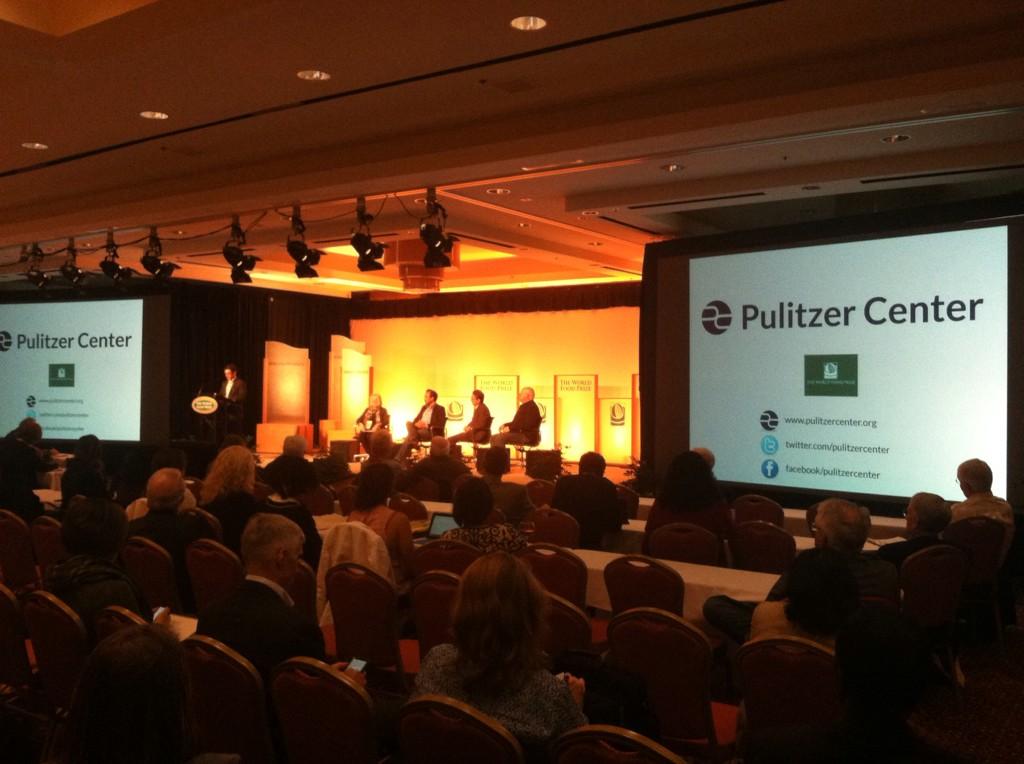 On Tuesday, October 14, during the 2014 World Food Prize in Des Moines, Iowa, about 120 journalists, policy experts, students and members of the public joined a discussion with Pulitzer Center grantee journalists on global food security.

The event "America's Plenty, America's Waste", co-organized by the Pulitzer Center and the World Food Prize, spurred in-depth conversation about food waste at home and abroad and the United States' role in China's agricultural modernization.

Des Moines Register Executive Business Editor Lynn Hicks and photographer Rodney White presented on "Feeding China", their investigation of proposed solutions to feed China's hungry, as well as its growing middle class, and the role of U.S. businesses in meeting these demands. The Pulitzer Center-supported project ran as a weeklong, front-page series for the Register leading up to and during the World Food Prize.

Award-winning filmmaker Karim Chrobog screened a selection from his latest documentary, "Wasted", an eye-opening exploration of post-harvest loss and consumer behavior in the United States and promising efforts of to recycle food waste after it leaves the table in South Korea.

The lively, rich discussion was moderated by Sharon Schmickle, food security reporter and Pulitzer Prize finalist whose collaboration with Tanzanian journalists on a Pulitzer Center reporting project was published by the Des Moines Register during the 2013 World Food Prize.

Without time to address all the audience's questions during the session, a crowd remained long after the event ended to discuss pressing issues ranging from the logistics of providing small farm holders with modern technology in developing countries to moral questions of both producing and recycling more food to feed a global population of nine billion by 2050.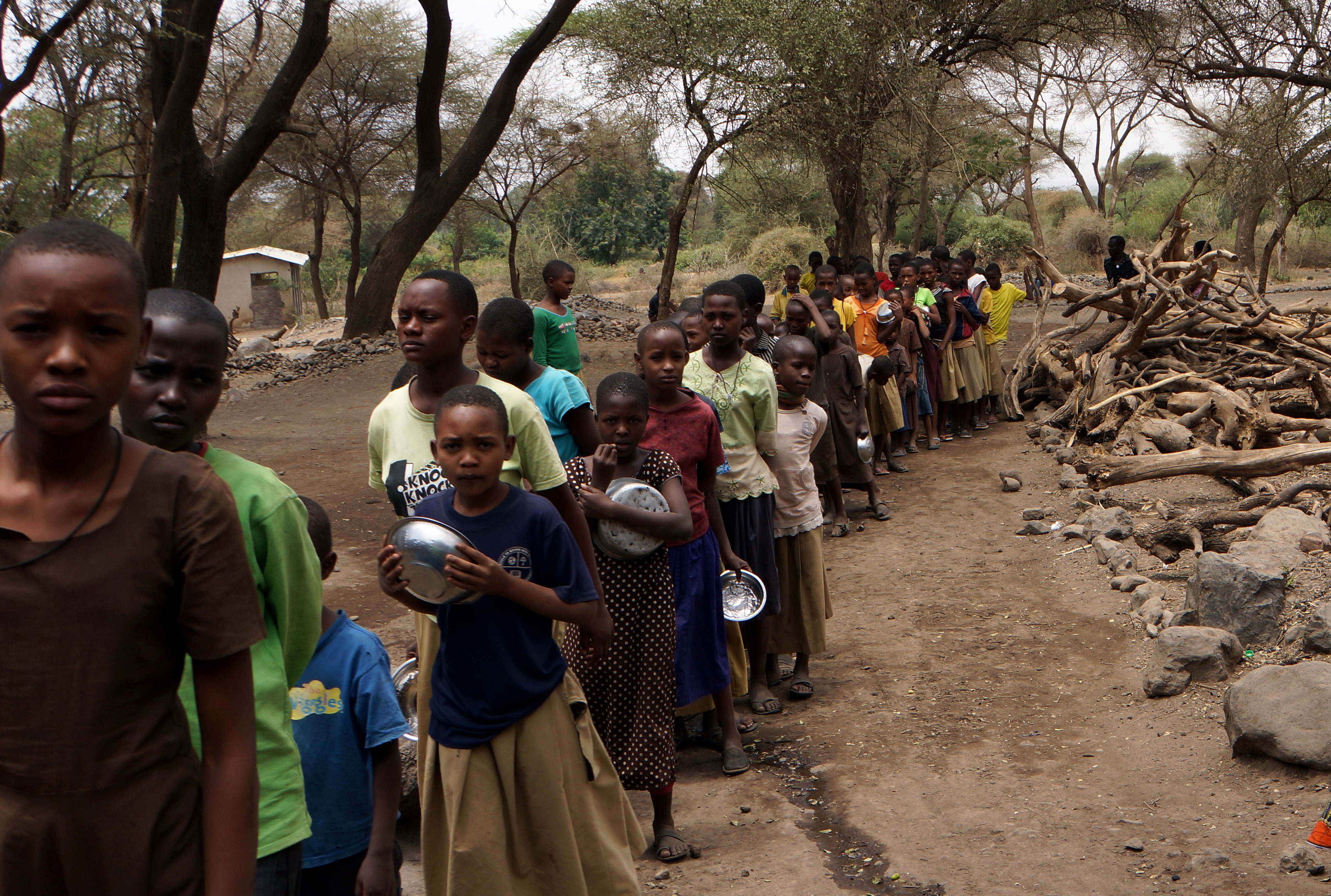 Roiling tensions underlie efforts to improve food security in Africa, often pulling at cross...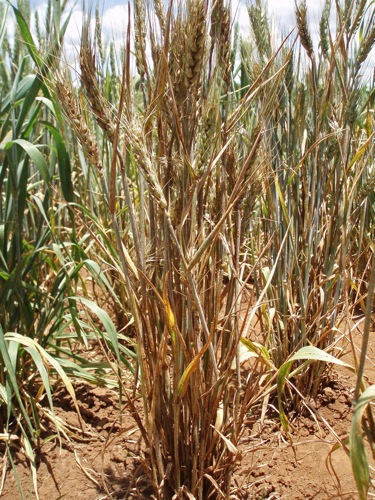 Ug99, a virulent fungal disease, could create a major food security crisis by attacking the world's...
RELATED ISSUES

Food

Issue
Migration and Refugees
Migration and Refugees