Moderated by Jon Sawyer, Executive Director, Pulitzer Center on Crisis Reporting

Panelists:

Vanessa Gezari's forthcoming book assesses the US military's Human Terrain program, which embeds social scientists and anthropologists with troops in Afghanistan. Her reporting has been featured on NPR and in The Washington Post Magazine.

Jason Motlagh's reporting focused on civilian casualties, with on-the-scene accounts on the aftermath of coalition attacks in western Afghanistan last summer. His reporting has been featured in TIME, The Economist, The Virginia Quaterly, and The New Republic.

Journalist/filmmaker Nir Rosen tackles conventional wisdom in "The Limits of Counterinsurgency," contending that the results in Iraq were less than advertised and likely to be worse still in Afghanistan. His reporting has been featured in Mother Jones and Boston Review.

---
Monday, February 22, 2010: Washington, DC
George Washington University Lindner Commons, Elliott School of International Affairs
4:00-5:30 p.m.
Moderator Sean Aday, Director, Institute for Public Diplomacy & Global Communication
Sean's work focuses on the intersection of the press, politics, and public opinion, especially in relation to war and foreign policy. He has published widely on subjects ranging from the effects of watching local television news to coverage of Elizabeth Dole's presidential run to media coverage of the wars in Iraq and Afghanistan.
---
Tuesday, February 23, 2010: NYC
Columbia University, 3rd Floor Lecture Hall, Graduate School of Journalism
12:30-2:00 p.m.
Responder: Dr. Hassan Abbas, Quaid-i-Azam Chair Professor at Columbia University's South Asia Institute
Dr. Hassan Abbas is currently a Bernard Schwartz Fellow at the Asia Society's New York headquarters and the Quaid-i-Azam Chair Professor at Columbia University's South Asia Institute. His latest book,
Pakistan's Drift into Extremism: Allah, the Army and America's War on Terror
(M.E. Sharpe) has been on bestseller lists in India and Pakistan and was widely reviewed internationally.
---
Wednesday, February 24, 2010: New Haven
Yale University, Davenport College Common Room
7:00-8:30 p.m.
Mark Oppenheimer directs the Yale Journalism Initiative and teaches in Yale's English and Political Science departments. His work has appeared in
Harper's
,
The New York Times Magazine
,
The American Scholar
, and others.
---
Thursday, February 25, 2010: Cambridge
Harvard University, Belfer Building, Land Hall, 4th Floor, JFK School of Government
Responder Rory Stewart, Director of the Carr Center for Human Rights and Policy
Rory Stewart is the Ryan Family Professor of the Practice of Human Rights and Director of the Carr Center for Human Rights Policy. He has presented BBC documentaries, been a visiting columnist for
The New York Times
and written extensively on intervention. In 2005, he moved to Afghanistan where he founded the Turquoise Mountain Foundation, an NGO dedicated to Afghan traditional crafts and the regeneration of the historic commercial center of Kabul.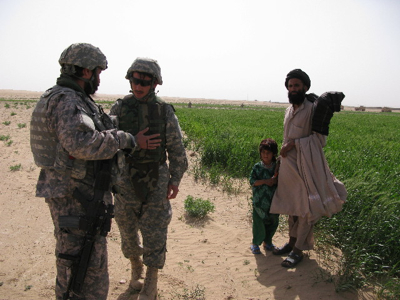 Since 2007, an experimental Pentagon program has been sending teams of civilian anthropologists and...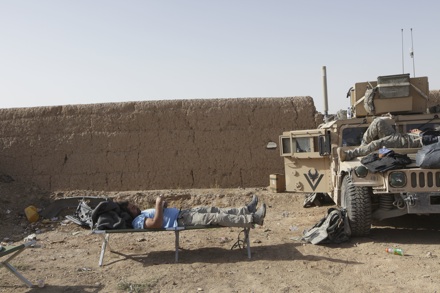 Nir Rosen embedded with American troops in Afghanistan to observe the COIN strategy first-hand, and...
RELATED ISSUES

Governance

Issue
Conflict and Peace Building
Conflict and Peace Building