Project August 29, 2009
Afghanistan: The Limits of Counterinsurgency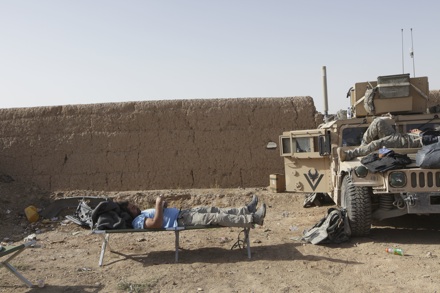 Counterinsurgency, or COIN, is viewed by its practitioners in the military as the methods of warfare used to divide a civilian population's political and sentimental allegiance away from a guerrilla force. It can also be viewed as a method to suppress national liberation movements.

The wars in Iraq and have Afghanistan have created a COIN community in the US defense establishment made up of serious intellectuals who are also veterans of these wars. They urge their military and government to embrace COIN to fight the global war on terror, or GWOT, and to view it as the war of the future. The so called "Surge," in Iraq and its alleged success in reducing violence has led to the ascendancy of this young cadre, represented most visibly by General David Petraeus. Petraeus is credited with authoring that plan, and along with several other officers, of authoring the Army/Marine Corps Counterinsurgency Field Manual, a seminal text for the COIN community known as FM 3-24. But there is a debate within the defense establishment, and it concerns the lessons of the war in Iraq. Those who oppose the COIN-centered intellectuals warn that the US military is neglecting its conventional war fighting ability and ignoring the limits of US military might.

Nir Rosen embedded with American troops in Afghanistan to observe the COIN strategy first-hand, and to explore how, and if, it is in fact working.
RELATED ISSUES

Governance

Issue
Conflict and Peace Building
Conflict and Peace Building