Pulitzer Center Update December 13, 2019
2019: A Year in Stories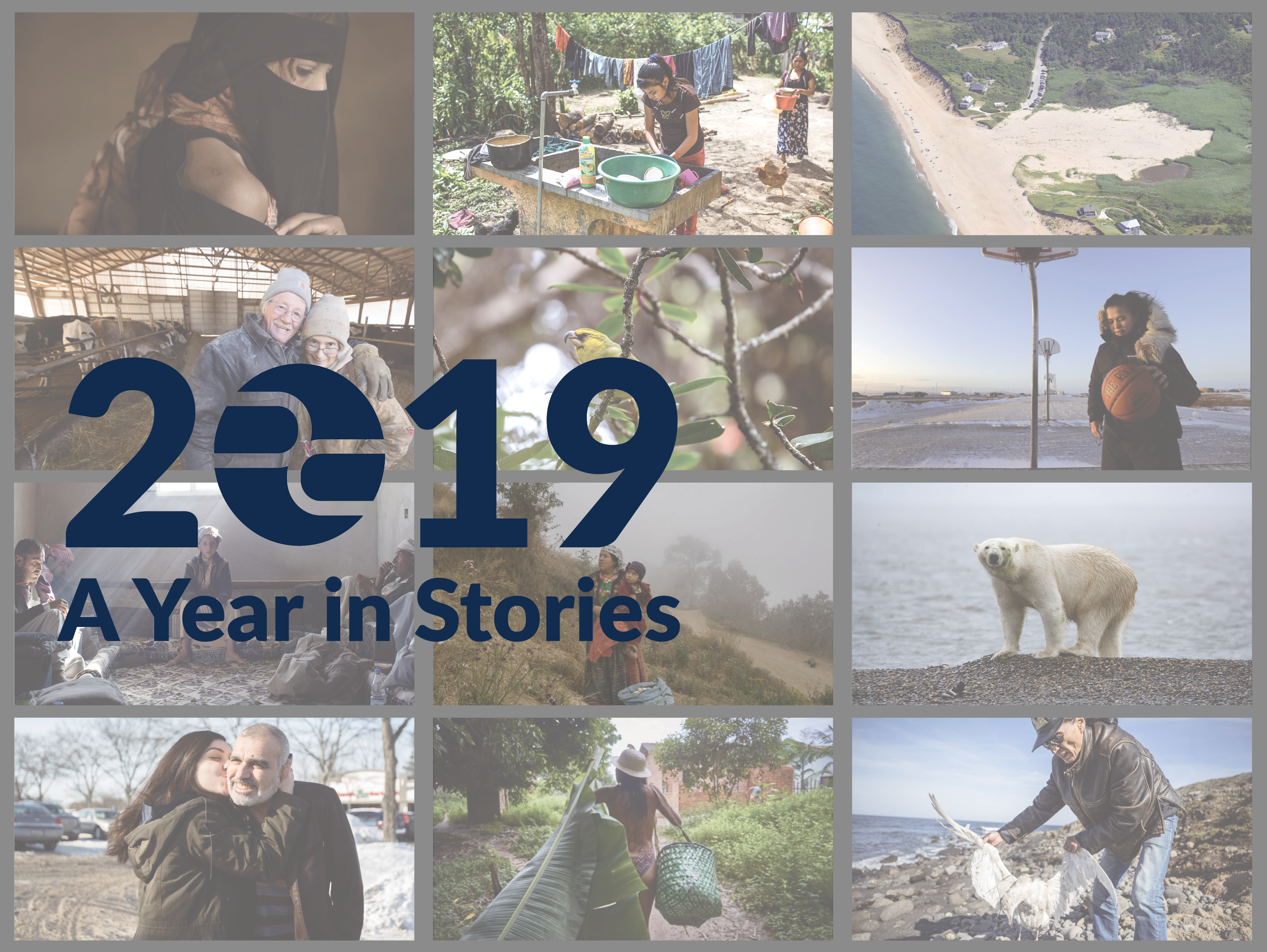 It's become a cliché to say that we live in a time of unprecedented conflict and change because no time in history has ever been free of contention. But as misinformation proliferates and mistrust in the media grows for some, in-depth reporting is more important than ever. Public good depends on accountability, and journalism is one of the quickest ways to inform and empower the very people affected by the issues reported on.
My responsibility as part of the communications team is to share the critically important work that the Pulitzer Center does and make it accessible to a variety of audiences. The work speaks for itself, but in the sea of information, it's hard to know what to focus on. Many stories come across our desks here every day, and while all are important, there is always one piece that is unforgettable. For the first time ever, our staff compiled a list of Pulitzer Center-supported must-reads of 2019 covering a range of topics from climate change to governance.
As you scroll through our choices, reflect on the context of the past year and consider why these stories were so memorable—and don't miss our annual 2019: A Year in Photos, as well.
As we close out yet another year, we invite you to join us in supporting journalism for the public good. The Pulitzer Center is entirely donor-funded, and this year we are again participating in NewsMatch—give today and through December 31st, your individual contribution (up to $1,000) will be doubled by NewsMatch!
Bringing Stories Home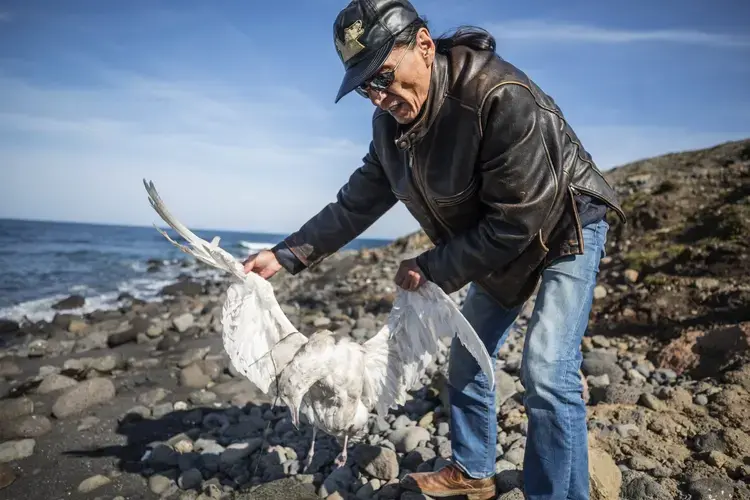 Jeff Barrus, Communications Director: Writer Hal Bernton and photographer Steve Ringman's Seattle Times series, "After the Ice," provides an unsettling look at climate change's immediate effects on Alaska's Bering Sea. Animal die-offs and changes to fish stocks threaten a way of life for Indigenous people and commercial fishermen alike. Climate change is here, and for some species, there's no turning back.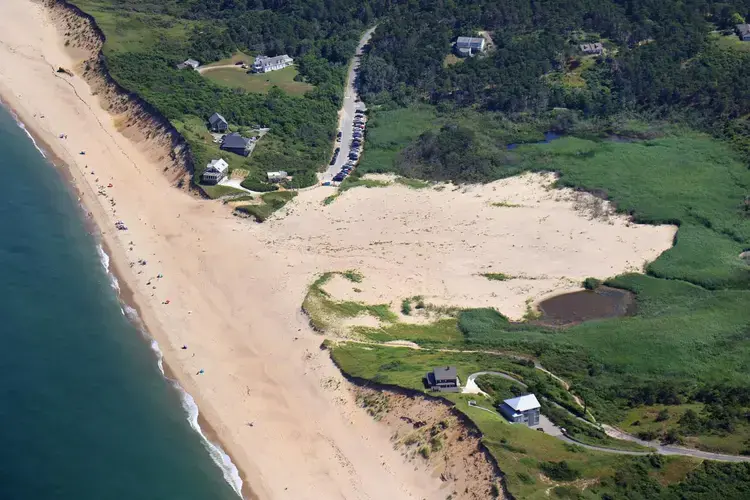 Katie Brown, Intern: This groundbreaking project—"Cape Cod: At the Edge of a Warming World" for The Boston Globe—was part of two Pulitzer Center special reporting initiatives, Connected Coastlines and Bringing Stories Home. The illuminating reporting by Nestor Ramos and powerful photos by John Tlumacki and Anush Elbakyan shed light on how climate change affects the environment and economy of Cape Cod. The stories capture the shifting nature of the Cape while encouraging hope for future preservation of this iconic stretch of seashore.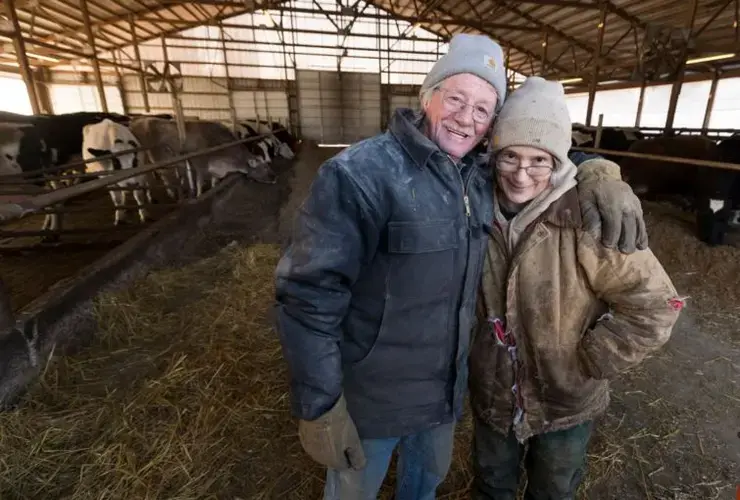 Holly Piepenburg, Outreach Coordinator: As a Midwest native, much of my identity comes from the small farming community that raised me. Though Illinois' economy rests on soybeans, not dairy, the Milwaukee Journal Sentinel series, "Dairy Farmers Are in Crisis—and It Could Change Wisconsin Forever" by Rick Barrett, leaves me equally concerned about the future of states and families that have historically relied on agriculture.
Conflict and Peacebuilding
Mark Schulte, Education Director: Jeff Stern's deeply-reported investigation of the Saudi aerial campaign against villagers in Yemen, "A Tragedy in Yemen, Made in America" for The New York Times, did at least two things as well as any other story I read last year: It made the reader feel the pain and loss of the people bombed, and it made us confront our own role as manufacturers of those weapons.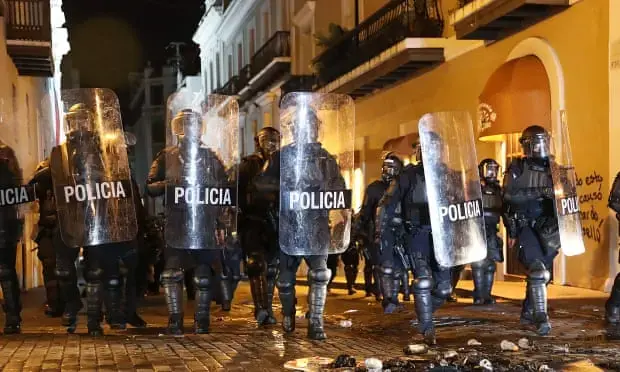 Jackie Calderon, Editorial Assistant: Issues ranging from calls to arrest an 11-year-old schoolgirl who fought back against racial slurs to black Puerto Ricans and Dominicans being targeted by police and ICE, Afro-Latinos in Puerto Rico are speaking up against the discriminations they face—in spite of the lack of data tracking and the "that's a U.S. thing" mindset—in Natasha S. Alford's piece, "'They Believe We're Criminals': Black Puerto Ricans Say They're a Police Target," for The Guardian.
Connected Coastlines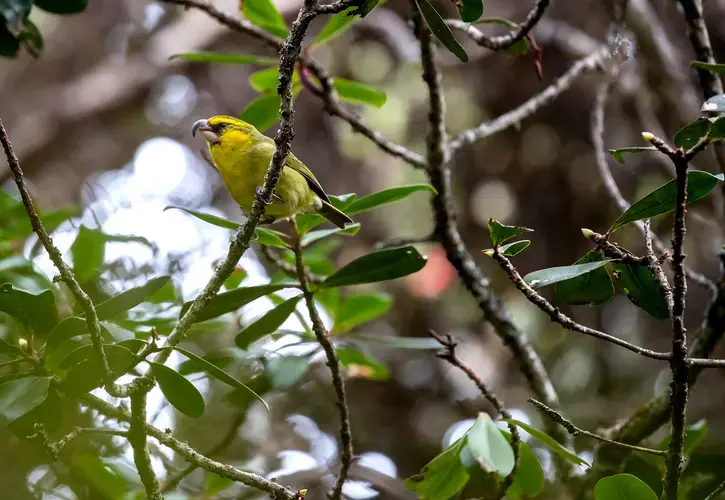 Steve Sapienza, Senior Strategist: Grantee Nathan Eagle choppered up a Maui mountain to camp out with researchers trying to save the endangered Kiwikiu bird for his Connected Coastlines reporting project about how climate change is affecting Hawaii's vital watersheds, "Fighting To Save This Rare Maui Forest Bird From Extinction" for Honolulu Civil Beat. Nathan even managed to recruit iconic Welsh artist Ralph Steadman to illustrate the Maui parrotbill (or Kiwikiu) for this vibrant and imaginative multimedia project.
Environment and Climate Change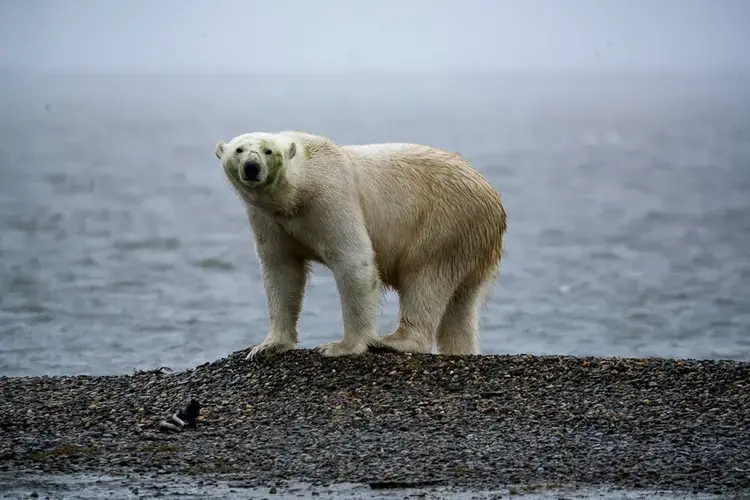 Claire Seaton, Multimedia Coordinator: "The closer you get to this issue, the more complicated it becomes," says Amy Martin in the Threshold podcast's "Sibling Rivalry." Who can truly lay claim to the Arctic National Wildlife Refuge? Indigenous rights, wildlife conservation and resource sovereignty all come to a head here, and the Threshold team with Amy Martin and Nick Mott dives right in. I'm deeply impressed by the way Threshold weaves the threads of this story together, bringing us closer to the people and the land at the heart of this issue.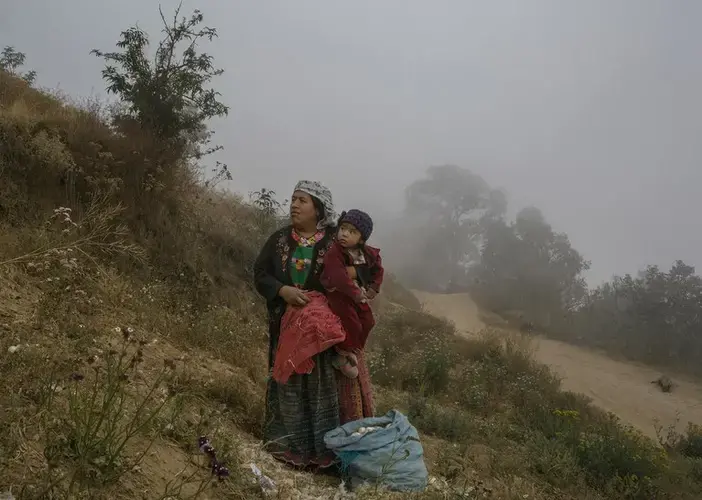 Nora Moraga-Lewy, Rainforest Journalism Fund Coordinator: I read this New Yorker story, "How Climate Change Is Fuelling the U.S. Border Crisis," before joining the Pulitzer Center—and subsequently heard Representative Alexandria Ocasio-Cortez submit it to the record at a House Oversight Committee hearing on climate change and national security. Jonathan Blitzer carefully draws linkages between global challenges that are often viewed as separate but are actually fundamentally intertwined, and Mauricio Lima shows us the human face of issues too-often described as intangible or distant, such as climate change and geopolitics.
Governance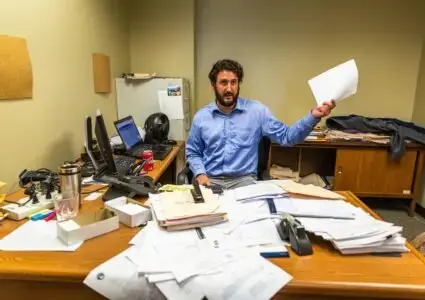 Nathalie Applewhite, Managing Director: Our justice system in the U.S. is broken, fueling mass incarceration across the country, and yet there are solutions in reach. To me, the podcast series "Broken Justice" by Amna Nawaz, Frank Carlson, and Vika Aronson for PBS NewsHour, did a great job providing both personal and historical perspectives on the public defender system—where most lawyers are so overwhelmed with cases, they can't do their job—putting in question what serving justice really means.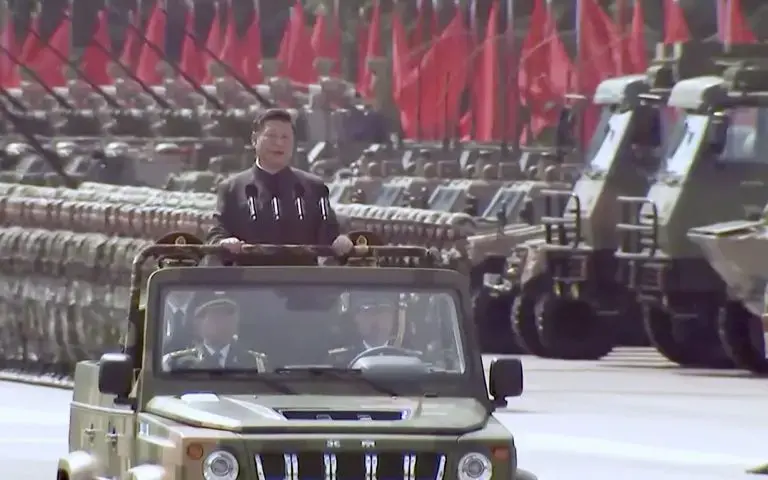 Jon Sawyer, Executive Director: How do you capture the paradox of China, a country that combines breathtaking breakthroughs with ubiquitous surveillance and tight restrictions on journalist access? The PBS NewsHour team, denied access to China's Uighur "re-education" camps, tells the story of their brutal regimen by tracking down victims in Istanbul. We see the promise and pitfalls of China's investment abroad via on-camera interviews with government and business leaders in Malaysia, Indonesia, the Philippines, Ethiopia, Ecuador, and Germany—and in China itself we see up close both the staggering achievements and the price in individual freedoms curtailed. "China: Power and Prosperity" by Nick Schifrin, Katrina Yu, Dan Sagalyn, and Eric O'Connor is a master class on telling a complex story amidst formidable challenges.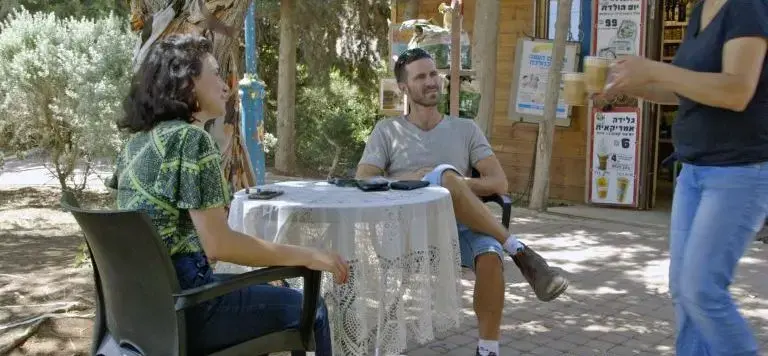 Karen Oliver, Director of Finance & Administration: I'm naturally chatty, so listening carefully isn't always easy for me. But as many of our journalists will tell you, it may be the best thing we can do to really understand complex global affairs. I liked this short documentary by Dr. Iris Zaki for The New York Times. Please join her at Café Tekoa in an Israeli settlement to hear what young "Natural Born Settlers" say about their lives in the Palestinian territories. It's good preparation for the 2020 U.S. election.
Migration & Refugees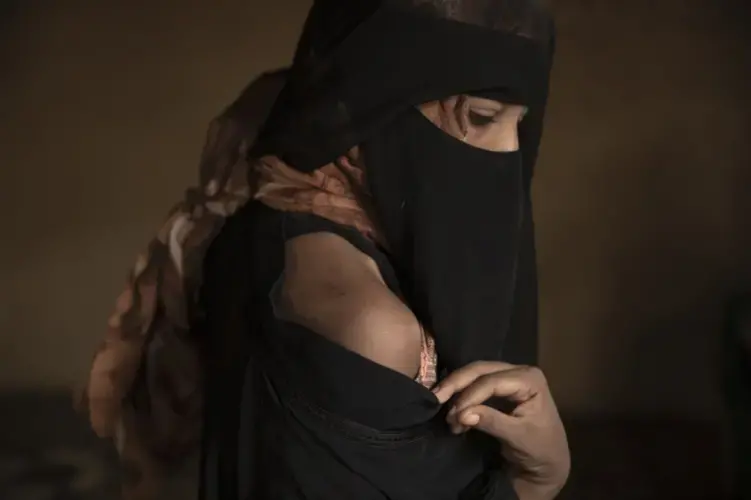 Kem Knapp Sawyer, Contributing Editor: Not all dreams come true. Maggie Michael and Nariman El-Mofty's story of Ethiopians in search of a better life strikes bludgeon-hard. Zahra and other migrants are tortured, abandoned, and made to starve. In "Dreams of Jobs in Saudi Arabia Dashed by Torture in Yemen," published by the Associated Press, we see the desperation of the moment and the bleakness of the future—both perpetuated by human trafficking. The numbness with which we are left morphs—leaving us with a call to action. For Zahra's world has become our world.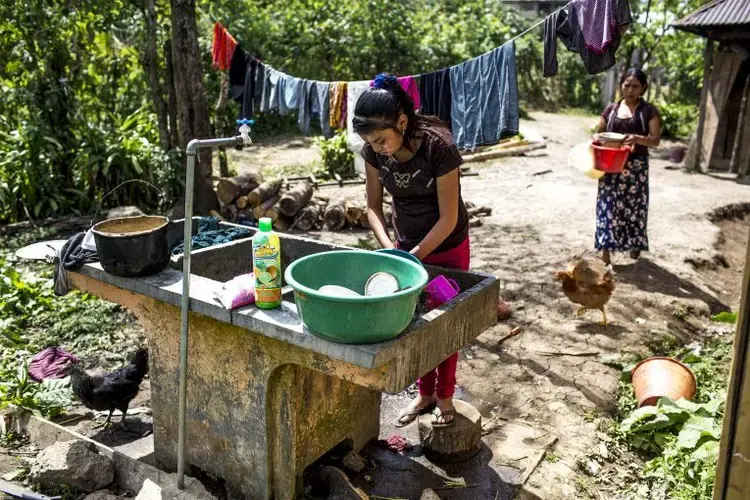 Fareed Mostoufi, Senior Education Manager: How are youth from Indigenous communities in rural Guatemala envisioning their futures as they, and their families, face limited job opportunities, lasting trauma from a decades-long civil war, and a cycle of debt that makes migration to the U.S. feel like the only option? Perla Trevizo's story, "Passports to the American Dream: Mounting Debt, Few Opportunities Keep Guatemalans Coming" for the Arizona Daily Star and La Estrella Tucson, explores this complicated question with incredible precision, nuance, and care.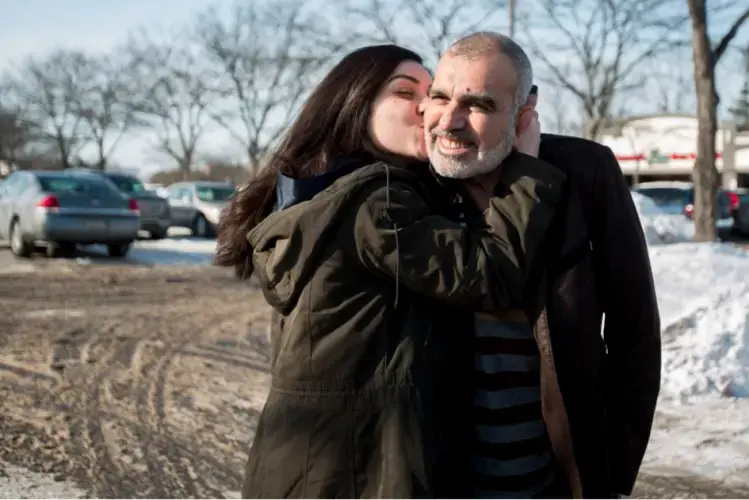 Tom Hundley, Senior Editor: Life would change dramatically—often unpleasantly—for many Arab-Americans after the September 11 attacks. Zahra Ahmad turned six that year; her family, from Iraq, had been granted asylum three years earlier and settled in Michigan. Zahra, a reporter for the Flint Journal, takes us on a poignant journey of identity and self-discovery when she returns to Iraq for the first time in 20 years in her project, "Iraq: The Journey Home" with Brontë Wittpenn.
Hannah Berk, Education Coordinator: "She's Not a Boy" is a moving portrait of Tatenda Ngwaru, an intersex asylum-seeker living in New York. In the U.S. as in her home country of Zimbabwe, Tatenda confronts stigma as a member of a less visible segment of the LGBTQIA+ community. This documentary by Reporting Fellows Yuhong Pang and Robert Tokanel introduces us to a powerful woman with a drive to educate others about her experience, and represents a necessary effort to uplift the stories of people beyond the gender binary.
Rainforests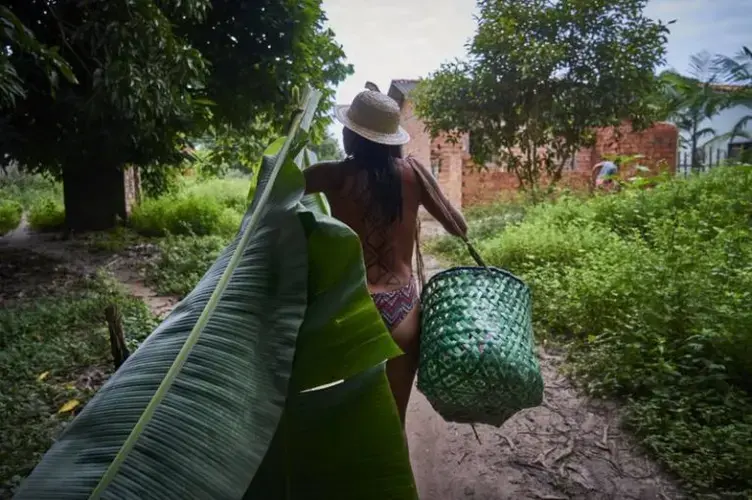 Ann Peters, University and Community Outreach Director: Tupí is a Rainforest Defender, someone I would not have known about but for Pablo Albarenga and Francesc Badia I Dalmases. In one of their short films, "Tupí: A Story of Indigenous Courage and Resolve" for Open Democracy, Tupí speaks of finding her inner strength and flourishing through her work with a women's collective. She is clear that it's not just about her: "As a Tupinamba woman, I can strengthen my territory. Look after my territory, have a voice, learn to protect and to care for the earth." She adds: "I know that many women don't have any way to fight. But we fight so that more and more Indigenous women can find their voice, to speak up and defend themselves and their territory."
Religion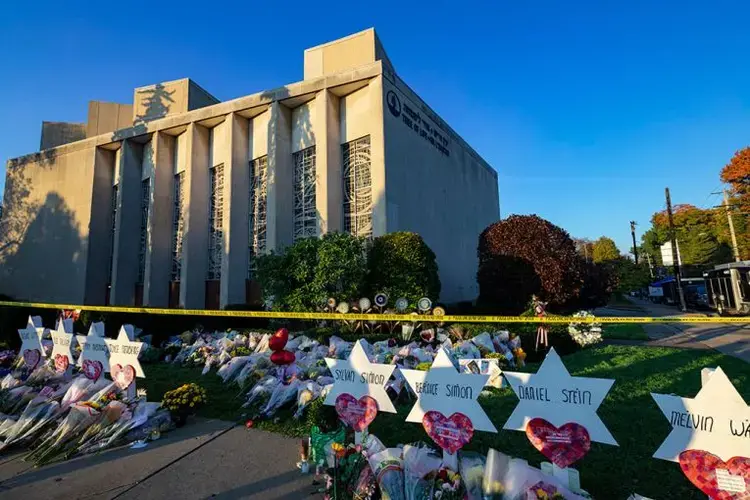 Lucille Crelli, Communications Assistant: I lived less than two miles from the Tree of Life synagogue at the time of the 2018 shootings, and I even know a survivor of the incident. I'll never forget watching it all unfold on the TV at work and frantically texting family members to make sure that everyone was accounted for. Although I am not Jewish myself, I found Mark Oppenheimer's portrayal of the community in his story, "How to Reflect and Remember Tree of Life This Weekend" for 90.5 WESA, accurate and oddly comforting in the aftermath. It's a unique experience to heal from a terrorist attack as a city, and Oppenheimer's vantage point of the community through the lens of a local bookstore made me feel proud of how far we've come since.
Women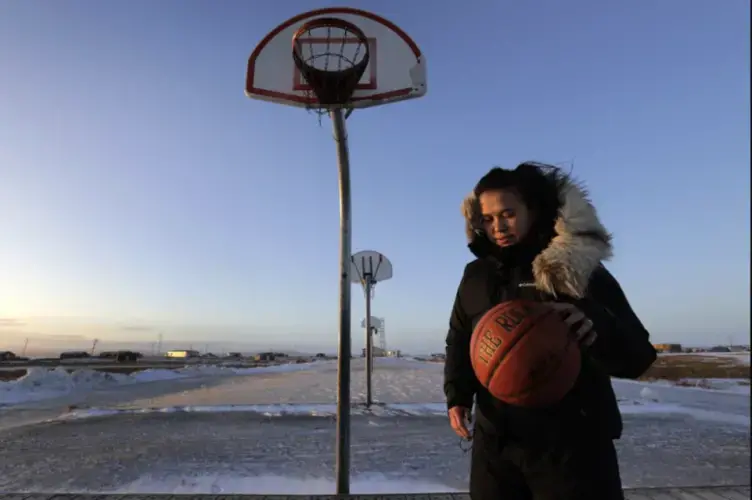 Libby Moeller, Intern: Victoria McKenzie's reporting, "In Small Alaska City, Native Women Say Police Ignored Rapes," for both the Associated Press and National Native News exposed the failure of police in Nome, Alaska, to investigate the rapes of Native women. The impact of the reporting was quickly made clear; less than two weeks after publication, the American Civil Liberties Union (ACLU) accused Nome police of "a systemic and disastrous failure."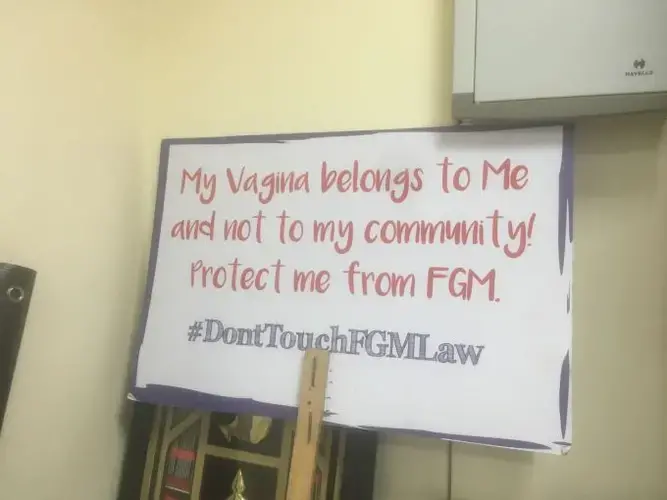 Peterson Njamunge, Office Assistant: Besides shedding light on a widespread, illegal practice that is rarely discussed openly in Kenya, this story, "Some Anti-FGM Activists Say Law Is Not Enough to End Practice" by Reporting Fellow Merdie Nzanga, demonstrates the complex and influential role that cultural attitudes play in determining legislative success and progress in any society.