Pulitzer Center Update October 24, 2016
2016 Student Fellows Present: Day One of the Washington Weekend
















The 2016 Washington Weekend kicked off on October 7 as student fellows discussed their international reporting projects. Students reported from 24 countries, and themes included "Environment at Risk," "Issues of Identity," and "Human Rights."
Student fellows reporting on the environment this year traded tired tropes of climate cynicism and political inaction for a fresh look at the ways people across the globe are adapting to, and planning around, their changing habitats. An issue central to each reporting project was this: Who or what has caused climate change—and who has the responsibility to fix it?
Nikita Sampath, a photojournalism student at Boston University's School of Communications, shared portraits of the men, women and children living on Bangladesh's silt islands or chars and the ways they are coping with sea level rise. Bangladesh, bordered to the south by the Bay of Bengal, has always had cyclones. But they've never been this bad, and they're getting worse as the ocean warms. The chars form and break apart every 2-5 years, making it impossible for the Bangladeshi government to build infrastructure, let alone any permanent structures. Many people are still displaced from the country's last major cyclone in 2009, Aila. "They're still waiting on the government," says Sampath.
In Colombia, Camila DeChalus of American University spoke to coffee farmers supported by Catholic Relief Services as they work to recover from the severe droughts and invasive fungi that are pushing their livelihood—their coffee crops—to failure. Starbucks is one of the multi-million dollar investors arming their affiliates in the southwest region of Pasto with new technology to enhance crop production and circumvent the negative impacts of the warming climate. Coffee farmers live and work in the countryside, where their way of life is increasingly imperiled, not only by the changing climate, but by the violence and leftover landmines from the country's 50-year war with the FARC and the ELN, a conflict that has claimed over 220,000 lives.
Kent Wagner , also from American University, ventured into Borneo, the oldest jungle on the planet, to see what's driving clear-cutting of forests and who's fighting for more sustainable palm oil extraction on the Texas-sized island. Much of the country's deforestation results from forest fires started by individuals clearing trees for personal crops, or at the behest of agents working for major palm oil plants on the island. The fires release massive amounts of carbon stored in ancient peat bogs underneath the jungle floor. One positive of Wagner's reporting? That it even happened in the first place. Getting people to talk isn't easy.
Sarah Fahmy from Wake Forest University also had to tread lightly as she negotiated for information from mining companies divvying up the Pacific Ocean's abyssal plains for exploration. The International Seabed Authority is selling 15-year leases for exploration and research in the mineral-rich region. Before any mining can occur though, each lease requires a baseline research study. The good news is that lease purchases have provided funding for groups to do research they might not have otherwise. Fahmy explains that in this area of the Pacific, "It's the norm to find more new species than old species. There's so much that hasn't been explored."
Human Rights
In Alexandra, a township of Johannesburg, South Africa, Christian Belanger from the University of Chicago looked into the largely failed $100 million renewal project aimed at eradicating the buildup of informal settlements, part of what he describes as "the lingering effect of apartheid geography" there. The project sought to re-house people from the settlements, but it forced people who used to be neighbors to relate to one another as landlords and tenants. Now many refuse to pay their rent.
Katelin Toporski of the University of Michigan reported on her school's student trip to Brazil to participate in creative arts programming with prisoners of the Evarisio se Moraes prison in Rio. "People were looking for a place to scream, to laugh, to dance," Katelin shared. The differences between prisons in Brazil and the U.S. struck her as well. Guards in Brazil were more relaxed towards prisoners and visitors than they were in Toporski's experience working in similar programs in U.S. prisons. What can the U.S. prison system learn from Brazil's? Toporski believes the most important change would be more sensitivity and diversity training for guards.
Across the the world in Pakistan, Urooj Azmi and Shakeeb Asrar of the Northwestern University in Qatar produced a short documentary, "Convict of 302", exploring the consequences of the reinstatement of the country's death penalty law after a 2014 terrorist attack on a school in Peshawar killed 143 children. Their reporting delves into alarming trends. Many who were executed as terrorists did not receive fair trials and were sometimes tried in terrorism courts for criminal activities that weren't considered terrorism. The country's execution laws are also unclear as to the treatment of people with mental and physical disabilities or illnesses, a focus of the documentary.
Yardain Amron, also from the University of Michigan, left for his reporting trip to India the Sunday after the weekend celebration. His presentation outlined his plans to investigate the 18 million slaves who work in India's brick kilns. Kiln owners in northern India hire recruiters to find workers from the south, where people are often part of lower castes, have lower rates of literacy, and are more likely to be enticed by the promise of shelter, food and a minimum wage. But the relationship between corrupt kiln owners and the Indian police force and government means that many workers will never see payment. It's an issue that's been going on for centuries, so people understand the risks. Amron pushed the audience to consider the nuance of the issue and the reality that someone could "be in a situation so bad that [they] want to escape to another bad situation."
The "Issues of Identity" panel transported the audience into the heart of debacle over the Catholic church in Ireland, through the crowded streets of post-Brexit Manchester during Eid, around the crumbling informal settlements of the Roma in Italy, and behind the walls of the close-knit enclave of the khawaja sira, or third gender, in Pakistan.
A team from Elon University produced a video following the repercussions of the Catholic Church's sex scandal to Ireland, featuring members and ministers of the Church reflecting on how both their personal and professional connections to it have changed. Michael Bodley presented the reporting while Meredith Stutz, on assignment covering hurricane Matthew for Georgia's WSAV, could not attend.
Amir Hassan of LaGuardia Community College took us into another dimension of religious identity as he recounted experiences of Islamophobia—both from his own time reporting, and those of the young Muslim women and men he interviewed in Manchester and Liverpool. He was on the ground during the country's vote to leave the European Union. Mainstream media reported that anti-Islamic and anti-immigrant sentiment drove the vote, but Hassan spoke with Muslims who were U.K.-born and who had immigrated, many of whom also voted to leave.
In Italy, Holly Gambrell from High Point University delved into the country's historical tension with the Roma people, reporting from the informal settlements where many live. Italy, a Catholic country, has always had a complicated relation with the Roma. As Gambrell explained, the Old Testament refers to "sons of Cain" as tent-dwellers who work with metal, as the Roma did when they first came to Italy. "Although I don't think Italians are thinking that right now, there are still stigmas embedded in their culture."
Davidson College student fellow Ikra Javed closed the day's sessions with her intimate look into the community of khawaja siras in Pakistan, a term that does not conform to the western categorization of transgender. "So then I started thinking, 'Why is it so important that I label them?' What's more important is the stories, their lived realities." Instead of focusing her reporting on stigma or discrimination, Ikra aimed to elevate the complex story threads that made up the unique lives of those she met. One of her subjects now teaches a children's Q'uran class, something she never dreamed of being able to do as a khawaja sira.
RELATED ISSUES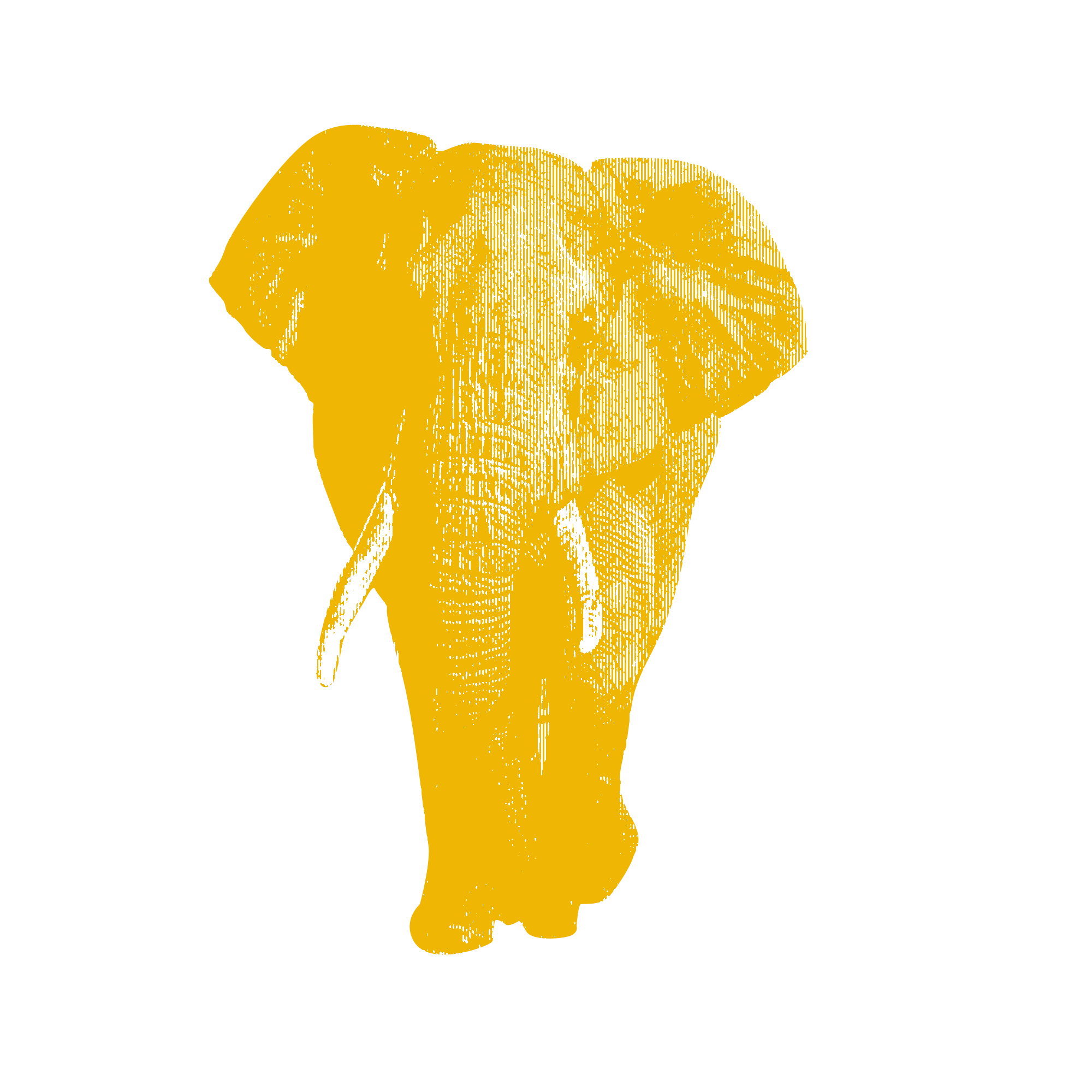 Issue
Environment and Climate Change
Environment and Climate Change

Religion

Issue
Migration and Refugees
Migration and Refugees