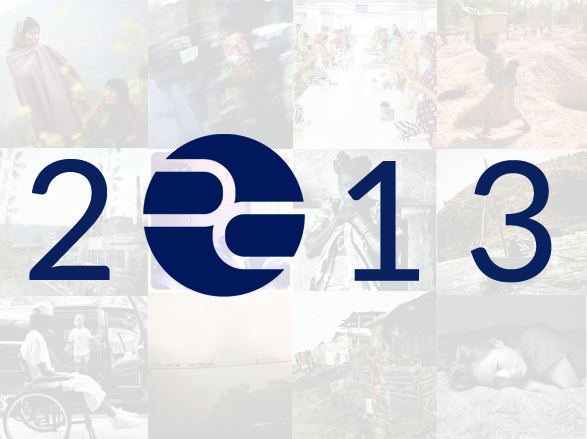 It has been another great year here at the Pulitzer Center. In 2013, we funded 80 projects and had 364 story placements in 49 media outlets.

We're so proud of the work our journalists do, and it's exciting to see the reach of the work grow with each year (for perspective: in 2006, the Pulitzer Center's founding year, we funded 7 projects).

Our journalists have produced bold and poignant bodies of work—we'd like to close out the year by sharing some of their photos. Each staff member has chosen a favorite image from this year—for most of us it was hard to choose just one. You can scroll down to see all the selections. If we didn't include your favorite photo, tell us! We want to hear from you. Please add your comments below the post.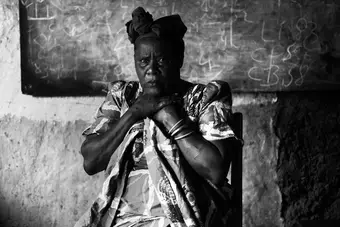 Image by Fiona Lloyd-Davies. DRC, 2013.
Jon Sawyer, Executive Director: "In the course of one night (in November 2012) 60-year-old Nzigire Chibalonza was raped by three men, all of them soldiers of the government army that should have been protecting civilians in the Democratic Republic of the Congo. You don't need those facts to appreciate the pain and sorrow in her eyes, in the hands clutching her throat. Fiona Lloyd-Davies' harrowing film 'Seeds of Hope' only confirms what from this photograph you already know—that Chibalonza is a survivor too, a woman who will not give up on life."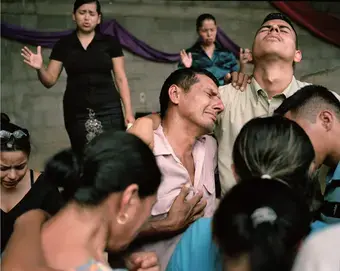 Image by Dominic Bracco II. Honduras, 2013.
Nathalie Applewhite, Managing Director:"I love the composition in this image and how it creates a tension with the movement Dominic has captured in the frame. What comes across to me emotionally is terrible sorrow, but also real humanity and grace."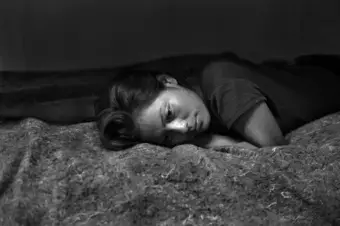 Image by Louie Palu/ZUMA. Mexico, 2012.
Tom Hundley, Senior Editor: "I was bowled over by the almost cinematic sweep of Louie's epic portrayal of life along the U.S.-Mexico border. It was difficult to pick just a single image, but the one that has stayed with me is the haunting portrait of Marisol Espinoza, a 20-year-old woman from Chiapas, Mexico, taken in a shelter the night after she was deported from the United States. This photograph evokes the work of Dorothea Lange and Walker Evans, whose black and white portraits so eloquently captured the struggles of Depression-era farmers in the American South. In this image, a soft half-light illuminates Maria's face. She looks old beyond her years; still there is a softness there. But we somehow know that poverty and suffering will soon steal her youth."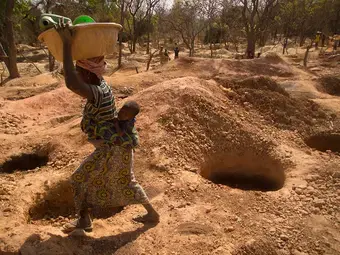 Image by Larry Price. Burkina Faso, 2013.
Ann Peters, Director of Development and Outreach: "I see the past, present and future of Burkina Faso in Larry Price's photograph of a woman carrying a child on her back and the tools of the gold trade—or maybe just household goods—on her head. I almost taste the sand in my mouth and feel the heat rising from the gritty and desolate landscape, the gaping holes plunging deep beneath the surface to the riches below. Gold holds the villagers' future. It also destroys it—kids laboring daily, losing their childhood and opportunities for a different life for them and the next generation."





Image by Jon Lowenstein. Chile, 2013.
Marvin Kalb, Senior Advisor:"Every now and then a face can be a map of the psyche, the arc between anguish and hope, of an entire nation. This woman (aged...what? 50's or 60's) raises her gnarled hands to the heavens, or is she raising them to a sainted politician who, she prays, will improve her life? Maybe. She does not know, but her face connotes for me a combination of prayer and pain, with a touch of contained expectation. Here is a time when a photo can convey as much as a Rembrandt."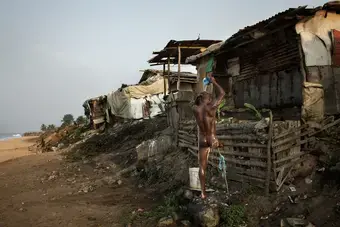 Image by Robin Hammond. Liberia, 2013.
Steve Sapienza, Senior Producer: "I like this Robin Hammond photo for its stark portrayal of reality, and because it succeeds in capturing a host of problems faced by Liberia's former child soldiers in a single frame. The isolation and bleakness of the surroundings focus our attention on a war amputee who has literally been pushed to the edge of society, and yet he exudes strength, stability, and perseverance. For me, the photo raises vital post-conflict issues like access to clean water and sanitation, the treatment of people with disabilities, and the reintegration of ex-combatants."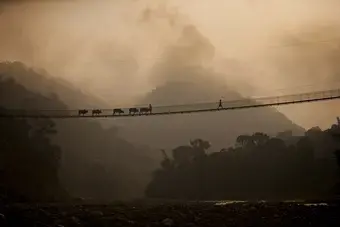 Image by Steven Matzker. Nepal, 2013.
Kem Sawyer, Contributing Editor: "Steve Matzker, our student fellow from SIU-Carbondale, took this photo in Nepal. I was drawn to it by the magic of the light, the drama, and the hint of risk-taking. The courage and the calm. The promise too of what lies ahead and what it is we cannot see."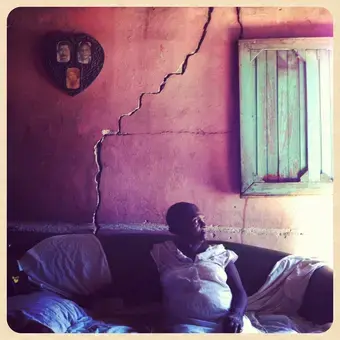 Image by David Rochkind. Honduras, 2013.
Mark Schulte, Education Director: "David Rochkind once told me that his goal as a photographer is to invite viewers to linger over difficult problems, such as outbreaks of drug-resistant tuberculosis in Moldova, by creating images with a visual appeal that transcends or redeems the suffering in the photographs. This image of a 72-year-old HIV-positive Honduran woman has beautiful colors, rich texture, and a wistful composition. And it's on Instagram, which suggests that I might shoot something similar with my cell phone."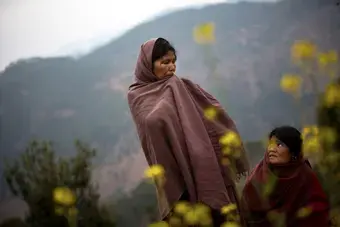 Image by Allison Shelley. Nepal, 2012.
Rebecca Gibian, Social Media Editor: "The photograph itself is beautiful. The flowers and the mountains add beautiful scenery to a terribly sad story. The women, Sauri (left) and her sister-in-law Birma, are standing where their family's chaupadi shed used to be. The shed burned down, killing Sauri's 17-year-old daughter. This photograph is filled with so much pain and emotion that it is hard to look away. I love the way Allison focused the lens on the women while the world around them is blurry, showing that they are more focused on this one spot than the rest of the world."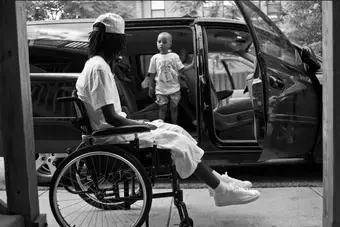 Image by Carlos Javier Ortiz. Chicago, 2012.
Amanda Ottaway, Education Coordinator: "I think one of the most beautiful things about Carlos's photos is their startling, almost exhausting intimacy. Ondelee Perteet, the boy in the wheelchair, was shot in the face in Chicago at age 14. There's a lot of clear and classic symbolism in this photo, which is partly why I like it so much—what it makes me feel is straightforward but not simple. The photo's composition, which frames the question in the little boy's big eyes, almost seems a quiet call to action as it invokes the future the way images of children do. Carlos's project, called "Too Young to Die," is represented well here in both boys' smallness, their vulnerability, in Ondelee's slender, dangling legs."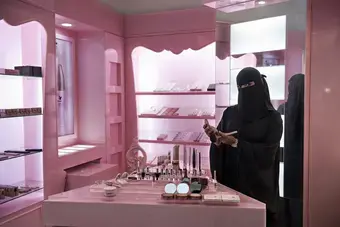 Image by Kate Brooks. Saudi Arabia, 2013.
Katherine Doyle, Assistant Editor: "Kate Brooks's image of a woman at work is arresting for a couple of reasons. Clothed head to toe in black and flanked by walls of Pepto-Bismol pink, the subject eyes the lens with the confidence of a woman who knows her place: employed, and of her own volition. Brooks and writer Katherine Zoepf reported from Saudi Arabia for their story on women's labor rights in Riyadh."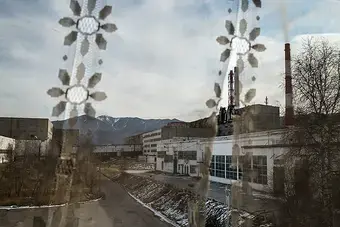 Image by Brendan Hoffman. Russia, 2013.
Dan McCarey, Web Developer: "The lace curtains contrasted by the heavy industry of Baikalsk's pulp and paper mill combine to give this image a sense of fragility. Life is certainly fragile for residents of Russia's monotowns, settlements that traditionally revolved around a single industry, where World Trade Organization membership has led to the cancellation of state subsidies."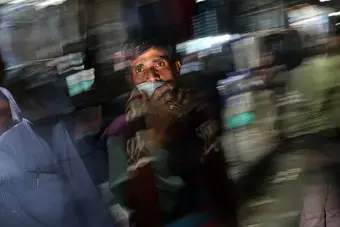 Image by Sean Gallagher. India, 2013.
Peter Sawyer, Health Projects Director: "Sean Gallagher has a way of tying our humanity into the fabric of the natural environment. Here, a man tries to protect himself from Kolkata's air pollution, which afflicts upwards of 70 percent of the city's population with respiratory problems. The man's searching and hopeful eyes amidst the blur of modern life ask at what point we will pause to consider what we are doing to our natural environment—and ourselves."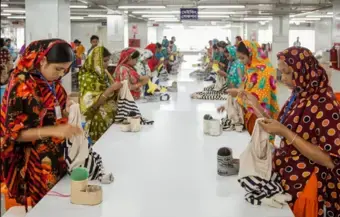 Image by Jason Motlagh. Bangladesh, 2013.
Quinn Libson, Intern: "I picked this photo because the strikingly vibrant salwar suits these women are wearing stand out to me as small but meaningful displays of protest, and assertions of independence, individuality, and choice."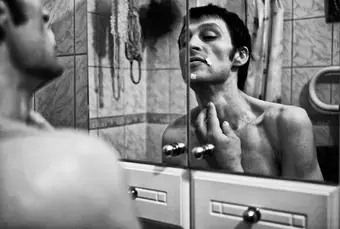 Image by Misha Friedman. Russia, 2013.
Paris Achenbach, Intern: "I love this photo because it closely captures an intimate moment without being obtrusive or making the subject self-conscious. It represents Misha's larger photo series which documents a day-in-the-life for Valery so personally and naturally. The photo also, to me, represents Valery himself in its contrast between the clean and gritty. Prepping for a date in this picture, Valery's life is 'cleaned up' after his involvement with heroin and gangs, but he is HIV-positive from his time spent prison (how he got infected remains unknown). There's this interesting dichotomy between hope and fear, between his fresh start and his scars; note the little white patches on his skin, presumably where he cut himself shaving."




Image by Tomas van Houtryve. South Korea, 2013.
Caroline D'Angelo, Former Social Media Editor:"This photo captures so many different feelings arising from the human toll of the decades-long conflict between North and South Korea: isolation, emptiness, and a horizon unending. The park is the closest that people in South Korea can get to the DMZ without needing special permission. And so, people who have fled North Korea have only this area to remind them of family and friends back home. The kites flying in the air remind me of another story Tomas wrote about a South Korean doctor sending balloons into North Korea carrying information, medicine and food."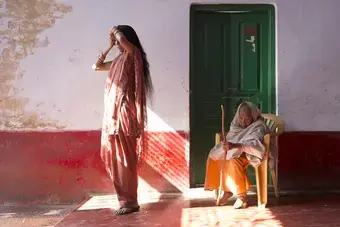 Image by Amy Toensing. India, 2013.
Meghan Dhaliwal, Multimedia Projects Coordinator: "The first time I saw a wide selection of Amy's photographs from this project, my eyes went right to this photograph. Even before I processed what was happening in the frame, something about the light, lines, color...I was sucked in. The moment solidifies the strength of the image: a young widow standing in the light brushing her long hair as an old widow sits slouched behind her—the beams of light just grazing the older widow's legs, her shaved head peeking out from her head scarf. The image can be read as symbolic of the issue of widowhood in India, but at the same time a truly moving glance at the lives of these two individual women. It isn't always an easy task for a photojournalist to illustrate larger issues while still letting the viewer feel close to the subjects of the photographs, but when it's done well it is so effective. Amy is one of those photographers who does this seamlessly."

Tell us about your favorite Pulitzer Center photo below.
RELATED ISSUES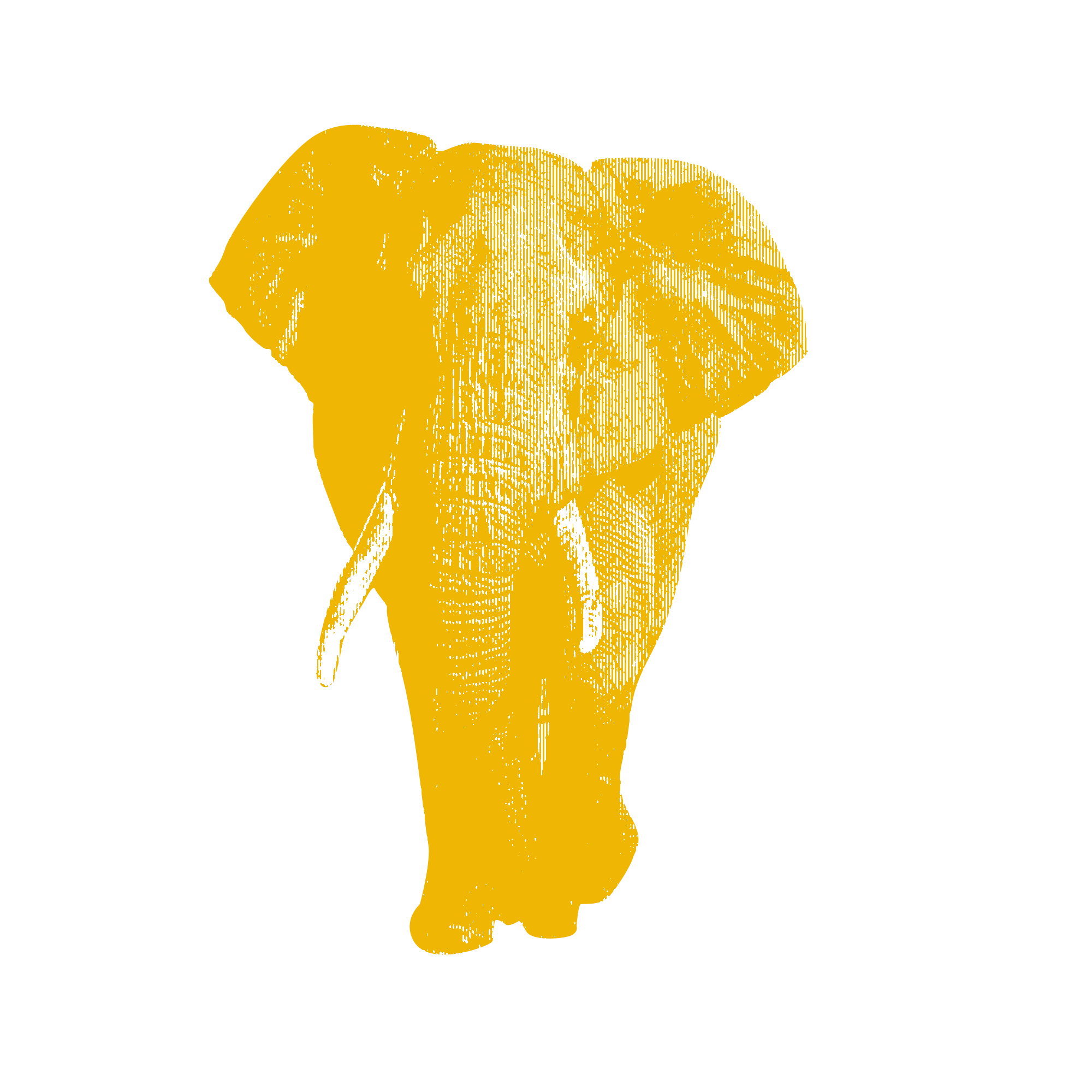 Issue
Environment and Climate Change
Environment and Climate Change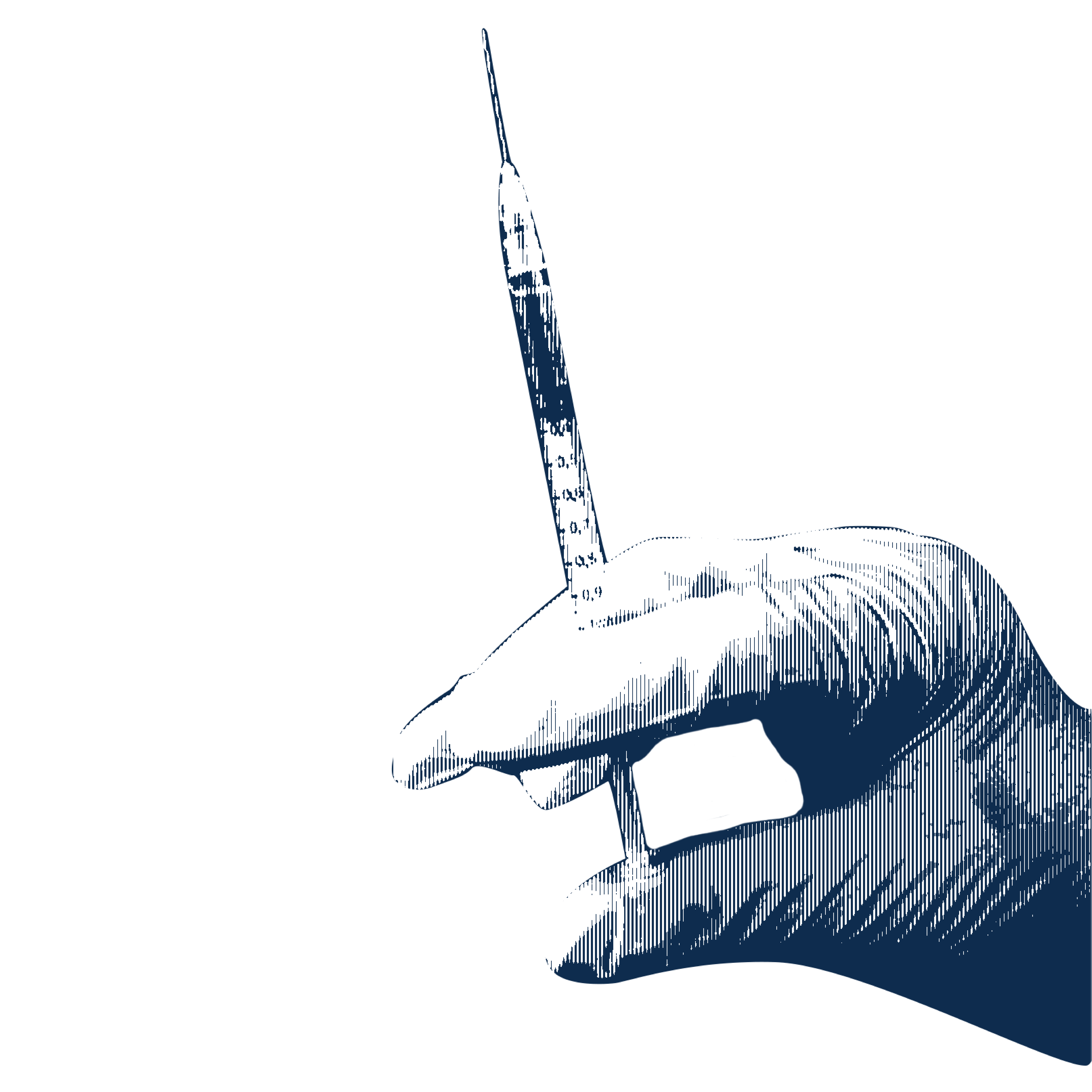 Health