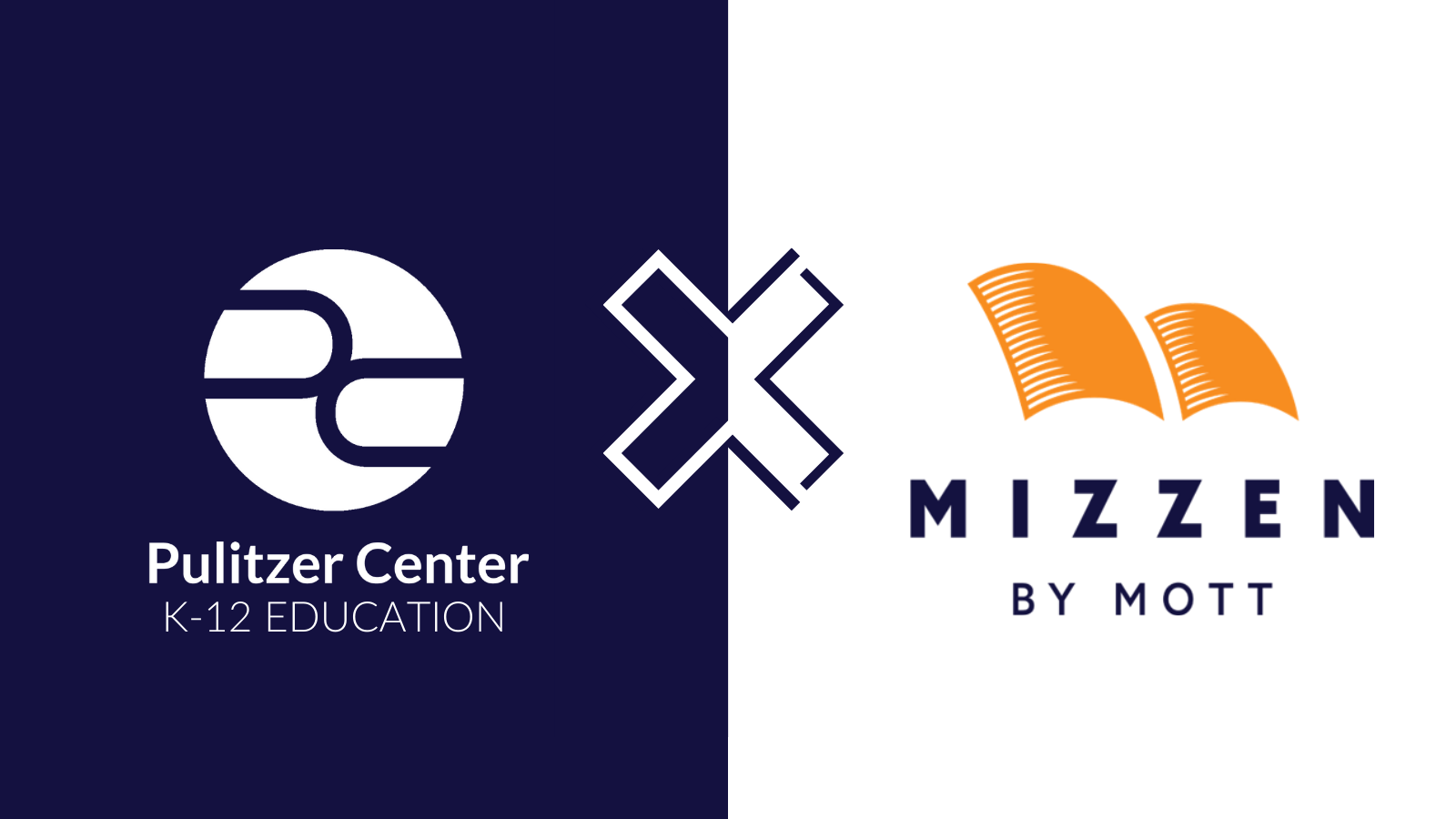 The Pulitzer Center is pleased to announce a content partnership with Mizzen by Mott, a free app to help afterschool professionals deliver exciting learning opportunities that inspire, engage, and empower young learners. Mizzen is a project launched by the Charles Stewart Mott Foundation, which has supported efforts to create high-quality educational opportunities for young people, particularly in underserved communities, for over 80 years.
To inaugurate our content partnership, the Pulitzer Center education team has created new resources hosted on the Mizzen app to help educators bring The 1619 Project into the afterschool space. The 1619 Project launched in 2019 with a special issue of The New York Times Magazine, and has since invigorated public discussions about U.S. history, national memory, and racial justice. Educators have integrated 1619 materials into their classrooms in every U.S. state. Students have responded passionately by holding lively debates, staging school-wide events, and creating beautiful art, poetry, journalism, and other work inspired by 1619.
Our new highly interactive resources for afterschool programs are designed to engage students' creativity, teamwork, critical thinking, and media literacy skills. The activities can be completed individually, or sequentially as part of a module. Afterschool educators can also invite journalists who report on contemporary racial justice issues to speak with their students through the Pulitzer Center's virtual journalist visit program.
During the fall, the Pulitzer Center, Mizzen, and our afterschool education collaborators will continue to design professional development webinars and tips for educators to offer further support on how to connect these resources with students.
We are honored to partner with Mizzen by Mott in support of the incredible work afterschool educators and their students are doing. We invite you to join the Mizzen community here, and register for our first webinar for afterschool educators here.
RELATED ISSUES