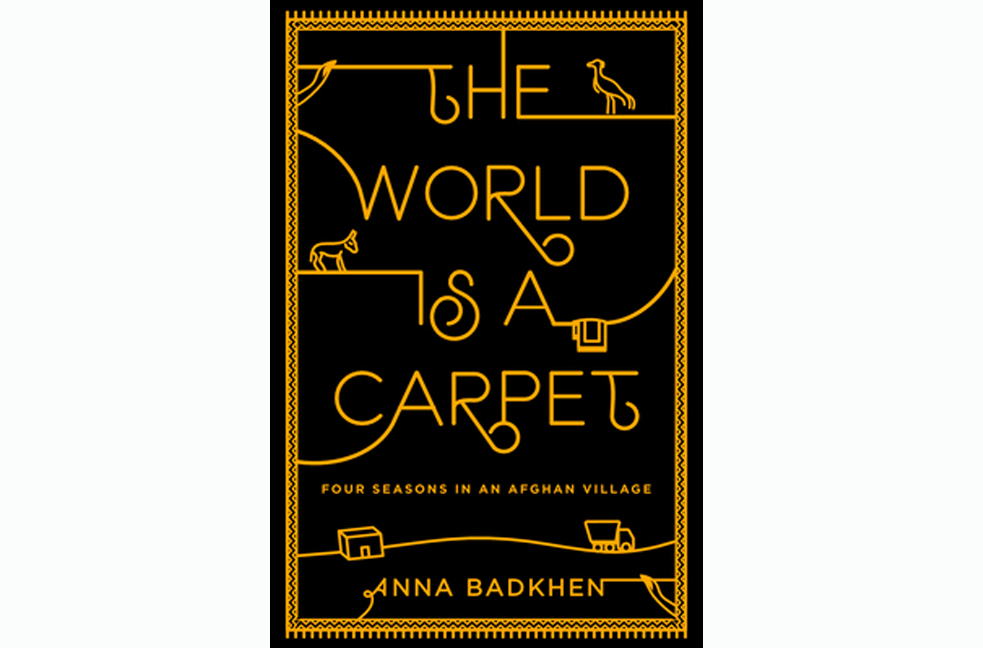 The World is a Carpet: Four Seasons in an Afghan Village

Pulitzer Center grantee Anna Badkhen's new book, published by Riverhead Books, is an unforgettable portrait of a place and a people shaped by centuries of art, trade, and war.

In the middle of the salt-frosted Afghan desert, in a village so remote that Google can't find it, a woman squats on top of a loom, making flowers bloom in the thousand threads she knots by hand. Here, where heroin is cheaper than rice, every day is a fast day. B-52s pass overhead—a sign of America's omnipotence or its vulnerability, the villagers are unsure. They know, though, that the earth is flat—like a carpet.

Badkhen first traveled to this country in 2001, as a war correspondent. She has returned many times since, drawn by a land that geography has made a perpetual battleground, and by a people who sustain an exquisite tradition there. Through the four seasons in which a new carpet is woven by the women and children of Oqa, she immortalizes their way of life much as the carpet does—from the petal half-finished where a hungry infant needs care to the interruptions when the women trade sex jokes or go fill in for wedding musicians scared away by the Taliban. As Badkhen follows the carpet out into the world beyond, she leaves the reader with an indelible portrait of fates woven by centuries of art, war, and an ancient trade that ultimately binds the invaded to the invader.

"A fearless author regards the Afghans on their own terms… Enormously detailed and moving…­ a dense, intimate portrayal of an ancient people." –Kirkus
"In an age when writers too often see Afghanistan from behind guarded compound walls, Badkhen places herself alone, for a year, in rural Afghanistan. This perspective—animated by her love of the country, and her hosts—yields a remarkable account of the rhythms, the wit, and the energy of village life." –Rory Stewart, author of The Places in Between
"Nearly a hundred and eighty degrees around the globe, and even farther from our imagining, Anna Badkhen captures with an unerring eye—and just as powerfully, in the haunting cadences of her narrative—the strange, harsh beauty of an unvanquished way of life." –William Langewiesche, author of Sahara Unveiled, American Ground, and The Outlaw Sea.
Order Anna Badkhen's The World is a Carpet: Four Seasons in an Afghan Village from Riverhead Books, a member of the Penguin Group.
RELATED ISSUES

Governance

Issue
Conflict and Peace Building
Conflict and Peace Building