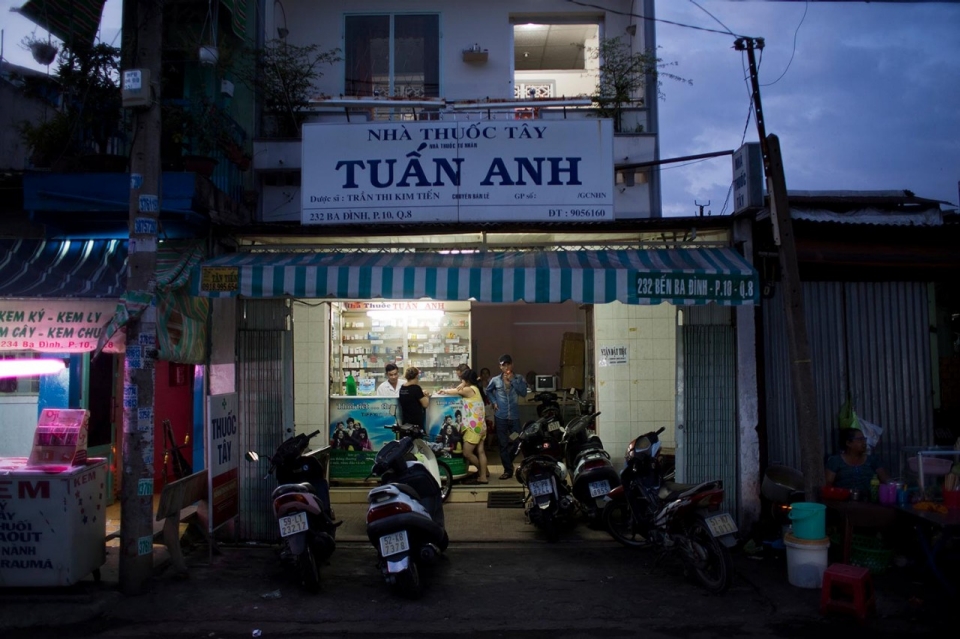 HO CHI MINH CITY, Vietnam — On a recent morning in an intensive care unit, Cao Thi My Hanh sat clutching her 5-month-old granddaughter. Hanh had tears in her eyes and was fearful the tiny baby might not survive her battle with tuberculosis.
More than a month earlier, she had first noticed Nguyen Dang Thanh Phuong coughing excessively and struggling to breathe. Hanh took the baby to see multiple doctors in her rural province, but none of them gave her a convincing diagnosis or medicine that worked.
When she was finally referred to take Phuong to a hospital in Ho Chi Minh City and found out the baby had tuberculosis, Hanh realized the month of inadequate care had given the life-threatening illness time to take hold.
"We've been here for a really long time and we're very worried," she said over the din of crying babies. "I kept waiting and saw her coughing and turning pale. If I had known that she had the disease, she could have taken the right medicines."
Tuberculosis, or TB, is the world's second-deadliest infectious disease and kills 1.4 million people every year, according to the World Health Organization. While its bacteria are easily transmitted through the air, the disease can be readily treated and cured. Yet much of the world lacks sufficient treatment.
That's the case in Vietnam. The country is successful at treating patients once diagnosed, but prevention and detection efforts are poor. Nearly half of TB cases go undetected, a main reason that the disease is responsible for some 18,000 deaths a year — nearly twice as many as automobile accidents.
Insufficient education about the disease in Vietnam means people don't know how to prevent it. Some who don't know they are infected end up suffering in silence, which increases the likelihood they will pass the bacteria on to family members and acquaintances. Others, rather than taking proper TB medicine, use over-the-counter drugs from local pharmacies, which can make the illness worse.
As in much of the developing world, there's simply not enough money to effectively fight the disease. The WHO says an additional $1.6 billion a year is needed globally, and the organization has called the gap a "powder keg" that could make future costs of treating TB skyrocket. Of particular concern, the lack of funds could extend the reach of a dangerous multidrug-resistant form of the disease, known as MDR-TB.
The Global Fund, a financing organization that receives and distributes money from developed donor nations, is a major source of TB financing. But only 16 percent of its grant money has gone to TB, compared with 55 percent to HIV and 28 percent to malaria. Those numbers aren't proportional to the threat: TB kills more people than malaria and almost as many as HIV.
"TB is still a neglected disease," said Cornelia Hennig, the WHO's medical officer in Vietnam. "I cannot believe that TB doesn't get the attention it deserves."
The problem, say global health experts, is that many people in developed nations aren't aware of the seriousness of TB, since the disease isn't a major threat in those countries. Yet failure to prevent it in places like Vietnam increases the risk of immigrants and visitors bringing more strains to the West.
"In the U.S. and Europe, there has been a feeling that TB has been addressed, that we've beaten it," said Michelle McConnell, director of the U.S. Centers for Disease Control and Prevention in Vietnam. "There's been some complacency there, and, as a result, less advocacy. As so, it doesn't get quite as much attention as some newer and more publicized diseases."
TB prevention and treatment is also at a disadvantage because the disease largely afflicts poor people in developing countries. By contrast, well-known figures in developed countries have contracted HIV and malaria, which has encouraged celebrities and activists to lead high-profile campaigns influencing private donors and lawmakers to support the fight against those diseases.
"[TB is] a disease that doesn't seem to be as attractive or even sexy," Hennig said.
In addition to the toll on patients, the lack of funding for TB puts doctors and nurses at a disadvantage. They work in highly contagious environments without much recognition from society, leading to high turnover at hospitals and clinics. In Vietnam, community health care workers have quit after their stipends were reduced or eliminated.
"We do our work in silence to serve the patients. Our work isn't celebrated like that of people who work in other fields," said Dr. Nguyen Van Thom, director of a TB clinic in a poor area of Ho Chi Minh City. "If we had more support from the international community, it would help Vietnam do TB-prevention work."
Developing countries rely on donor funding because they don't have the means to fund TB programs on their own. Still, countries that are relatively better off are expected to take on more of the responsibility. Vietnam falls under that category since it has enjoyed robust economic growth over the past two decades, an achievement that led the World Bank to designate it a lower-middle-income country.
But the government contributed less than one-third of the cost of its TB treatment program in 2012, leaving the rest for foreign donors. Overall, the country had only 28 percent of the funding the WHO says it needs to adequately fight TB. Worse, the government approved a 30 percent funding cut for this year's budget.
Dr. Nguyen Viet Nhung, director of Vietnam's TB program, acknowledges that the country is responsible for footing more of the bill. He says the budget reductions occurred because of the recent global economic crisis, and says he worked to ensure they would be less drastic than reductions to other programs. "The budget cuts really concern me in terms of running TB control," Nhung said.
While the funding for TB is lagging, there have been notable scientific advances recently. The diagnostic machine GeneXpert, which was endorsed by the WHO in 2010, greatly reduces the amount of time it takes to give patients test results. Also, for the first time in decades, new drugs and treatment regimens for both TB and MDR-TB are emerging. "There have been a lot of innovations lately that have been very promising and that we're very excited about," McConnell said.
Still, the ability of these new technologies and treatments to reduce the spread of TB will be muted if developing countries don't have the means to implement them.
"If there isn't enough funding or awareness or ability to diagnose and treat people with TB, it has a huge impact on communities," said Laurel Fain, director of the Vietnam health office at USAID, the U.S. government agency in charge of administering foreign aid. "We're talking about people dying slowly and painfully over time."
That is exactly what Hanh was afraid would happen to her granddaughter. Indeed, doctors were uncertain whether the infant would survive. "She is still so young, and it hurts me to see the doctor operate on her," Hanh said. "I just pray that she can overcome this difficult time."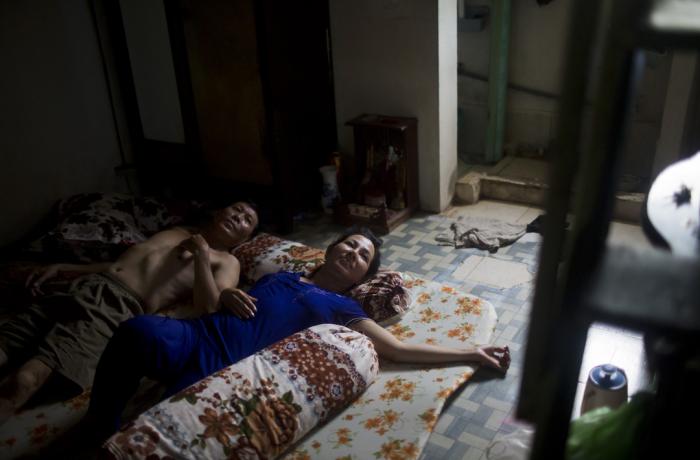 This video interview was developed specifically for our Global Health Lesson Builder Initiative...
RELATED ISSUES

Issue
Migration and Refugees
Migration and Refugees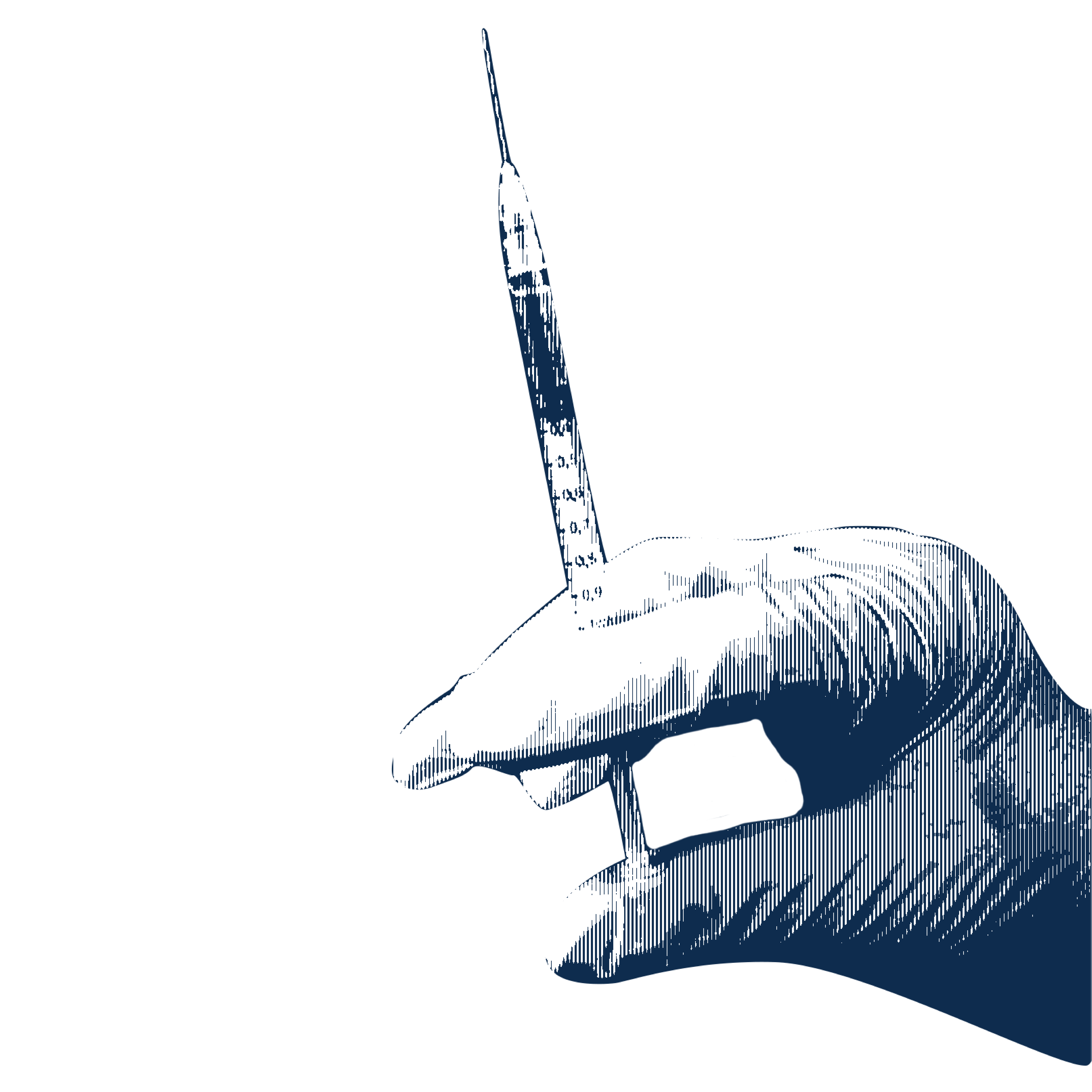 Health