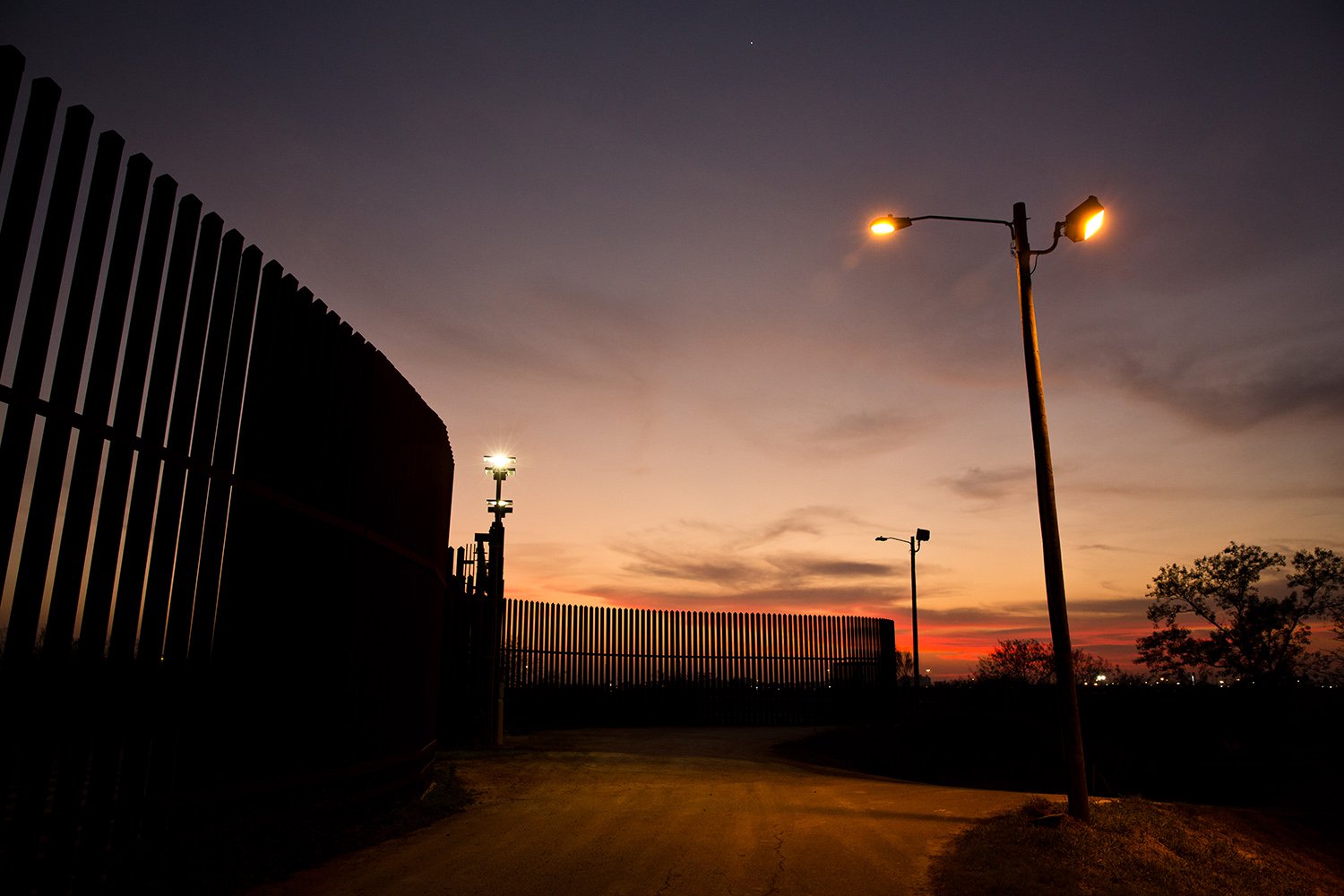 When I started reporting for this project last summer, I stumbled across news clips detailing a deal Homeland Security had struck with a local border county a decade ago to build an 18-foot-high concrete levee instead of a fence. The Hidalgo County Drainage District No. 1 had been preparing to rehabilitate a crumbling earthen levee along the Rio Grande, anyway, and the collaboration was pitched at the time as a "win-win"—the feds would get their border protection and not have to seize any private land in the area, and the locals would get help paying for a new levee and quell fierce anti-fence sentiment. The state's highest ranking elected officials championed the deal.
I also learned that Hidalgo County is now suing the local bureaucrat who executed it for fraud and breach of contract. In its lawsuit, the county alleges that Godfrey Garza—who negotiated multiple contracts with Homeland Security—received millions in commissions on the project that he wasn't entitled to receive, including possibly federal dollars. It also says he failed to disclose that the powerful and politically-connected engineering firm the county hired to oversee the project, called Dannenbaum, had hired his children's company as a subcontractor.
The FBI raided Dannenbaum's South Texas office in April, although it's not clear if there is any connection to its work on the levee-fence project. Meanwhile, the firm appears poised to win a federal contract to finish the levee rehabilitation project if the Trump Administration chooses to build a wall in the area.
To us, this was potentially another example of how Homeland Security had cut corners and neglected its duty to protect taxpayer dollars amid its rush to meet the congressional deadline to build the fence. So we decided to dig in further. I started filing a ton of open records requests.
An affidavit I got as part of one of those requests indicated that Homeland Security officials were upset when they learned Garza was making a commission on the project. That was the moment we knew it was a story for us—the only question was how much information we could get.
It was more difficult than I thought it would be—I've come to learn, through the sources I was able to cultivate for the story, that the Rio Grande Valley is a closed society. No one wants to talk to you if they don't know who you are.
Knowing that, I recently returned to the region—this time to McAllen, about an hour's drive west of Brownsville—to meet face-to-face with some of the people I'd been trying to get information from. I'm happy to say that I didn't come back empty-handed.
Kiah Collier is a reporter for The Texas Tribune, a nonprofit, nonpartisan media organization that informs Texans—and engages with them—about public policy, politics, government and statewide issues.
RELATED ISSUES