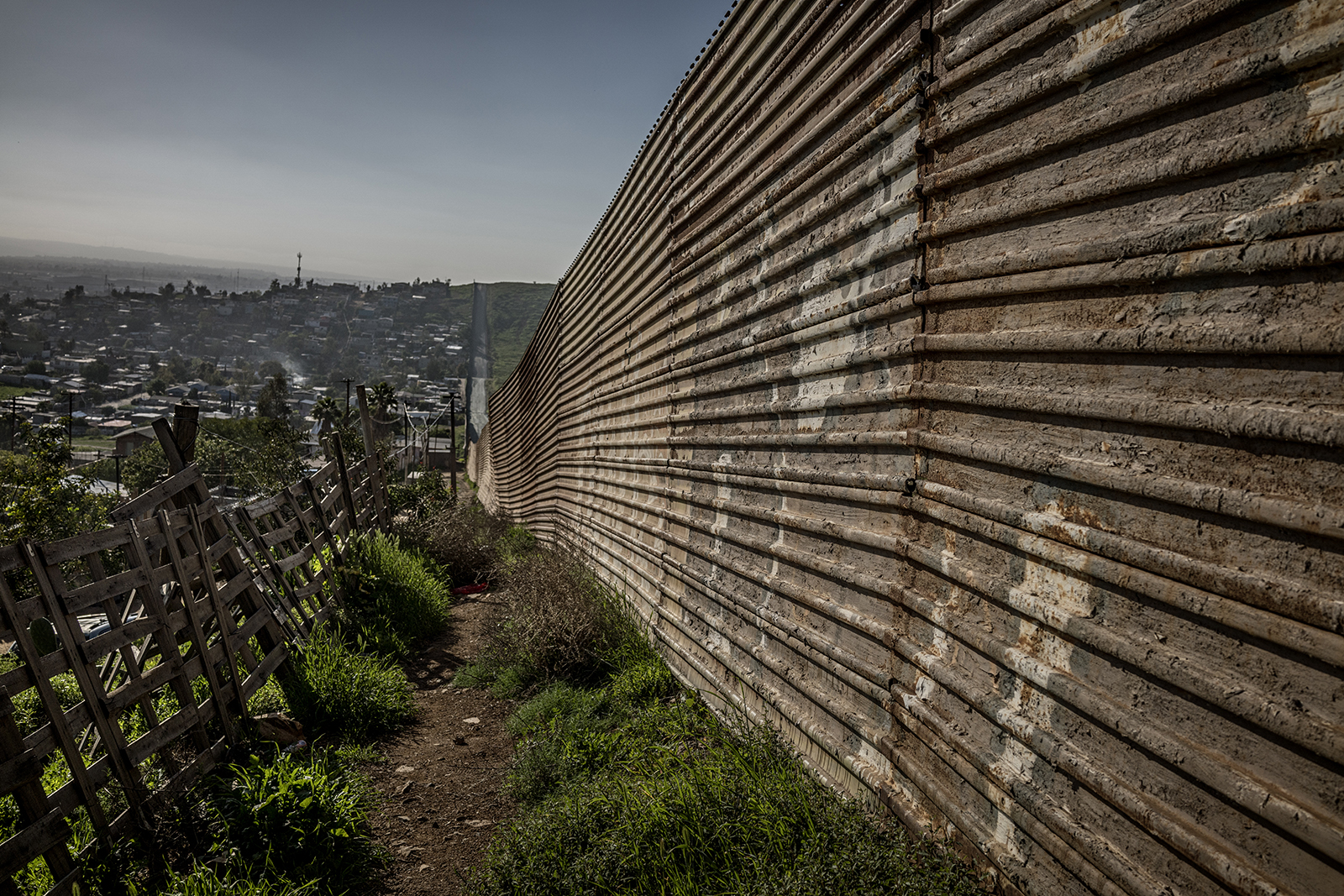 Thirty years ago—three decades before any 21st-century president riled crowds by promising to build a wall—photographer James Whitlow Delano wondered why the U.S.-Mexico border was so fraught. Here were two countries at peace for over a century. But the divide between them was enough to warrant a series of border fences and angry debates about how to stop illegal immigrants.
Thirty years later, the debate, and the region, have intensified. The patches of fence have since been fortified by drones, scanners, and guards. Smugglers who once charged a few hundred dollars to cross the border in the carved-out floor of a truck or in a mad dash across the Sonoran Desert have been replaced by expensive coyotes and deadly cartels, whose only guarantees are high prices, extreme danger, and threats of kidnapping and extortion.
Delano's latest work focuses on the people who live on the stretch of borderland—known as la frontera on the southern side—and the constant tension, threats, and danger that are part of their daily lives.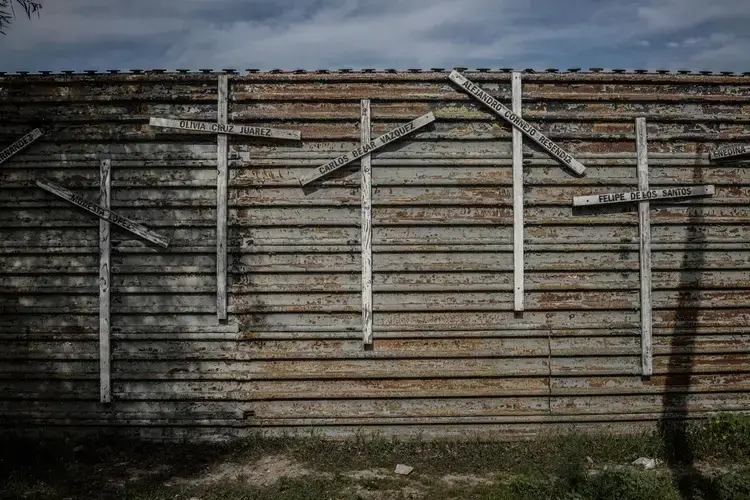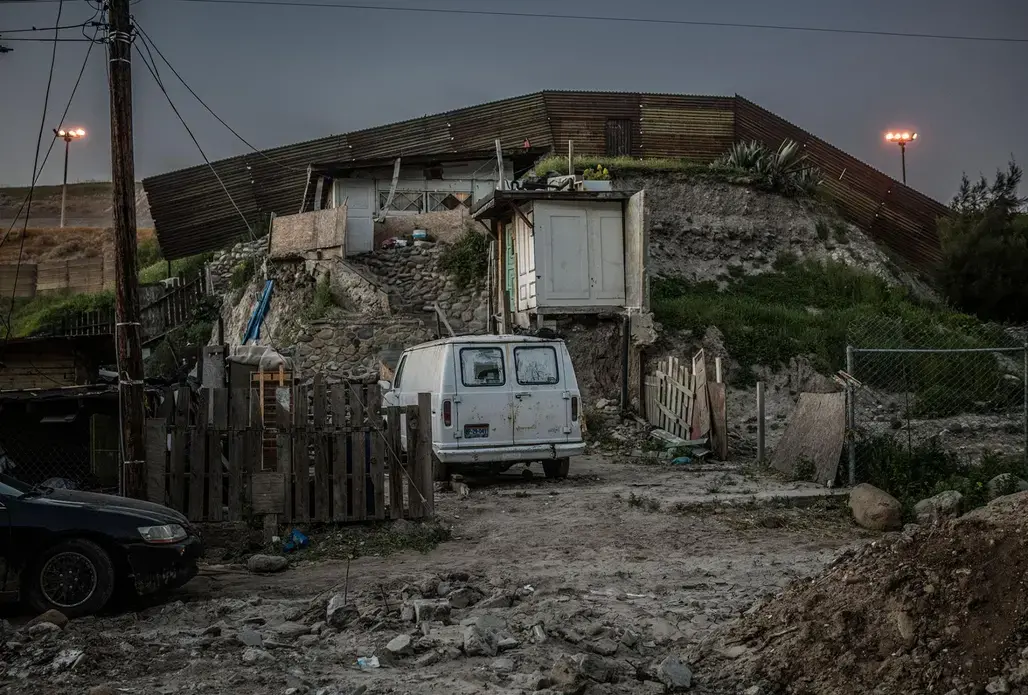 Flood lights from the U.S. side of the border illuminate a house in Otay Canyon (Cañon de Otay) that rests up against the border wall. In one of the strange quirks of topography along the border, the wall occasionally meanders into the United States, allowing Mexican families to have gardens that are actually in the United States. Image by James Whitlow Delano. Mexico, 2017.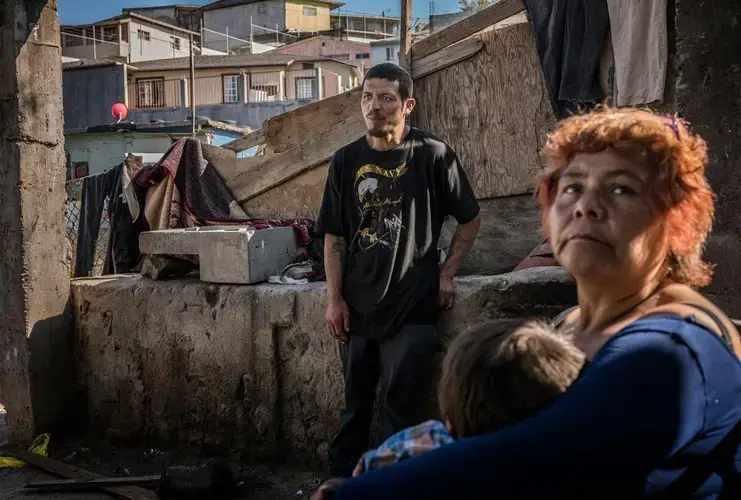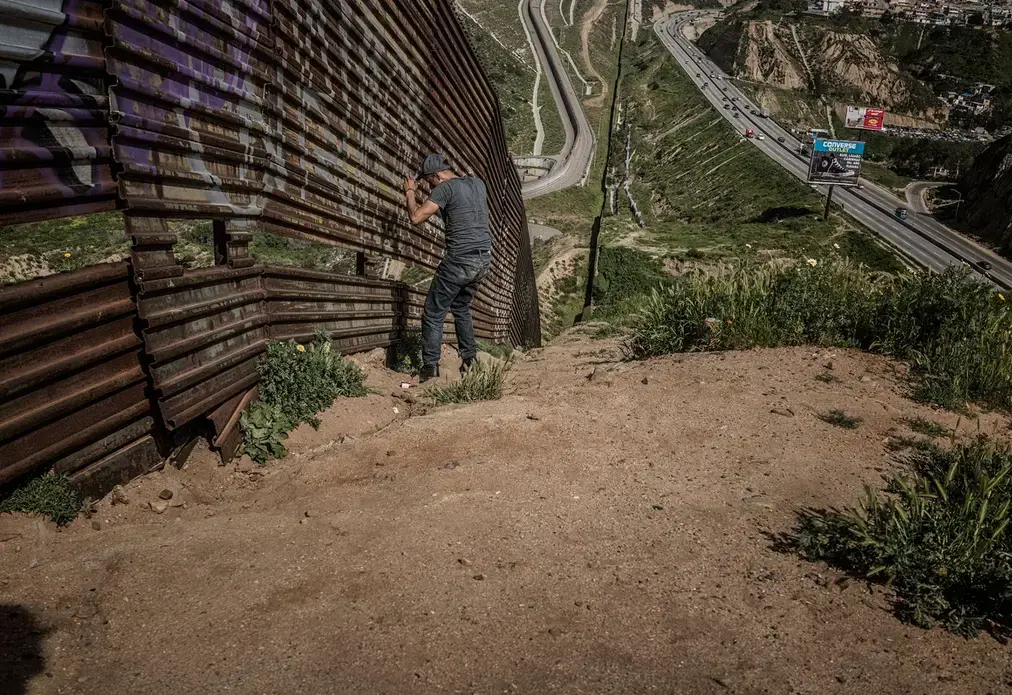 A man, likely a human trafficker known as a 'coyote,' studies a vulnerable stretch of border wall in Tijuana. There is a gap in one area of wall, offering an opening to traffickers of people and drugs. Image by James Whitlow Delano. Mexico, 2017.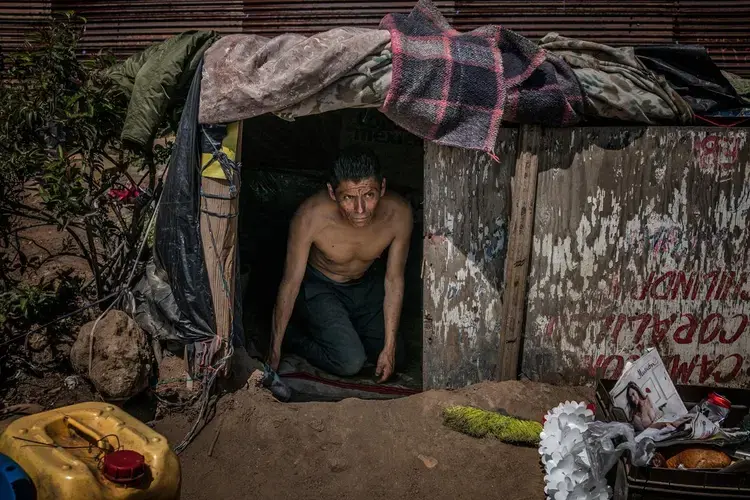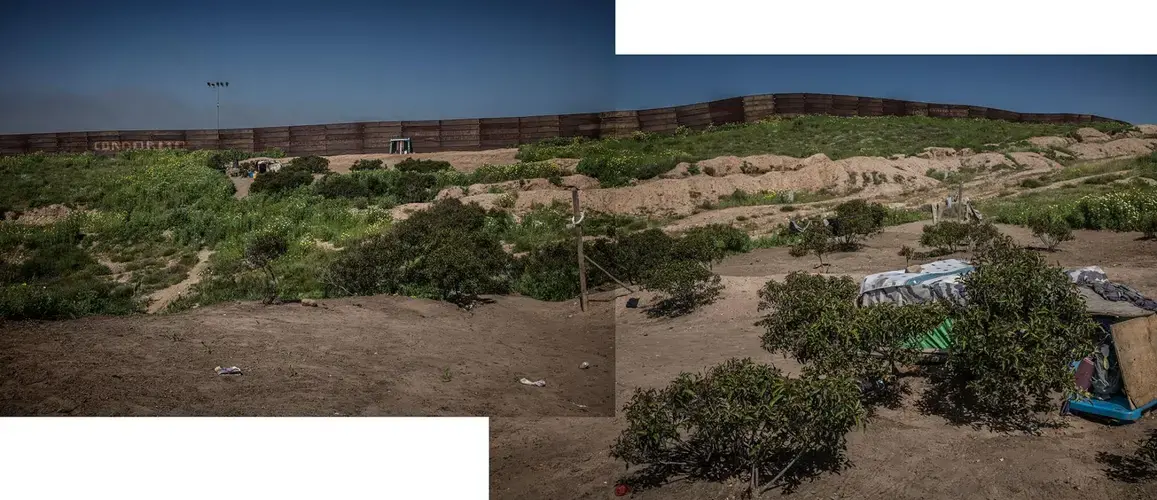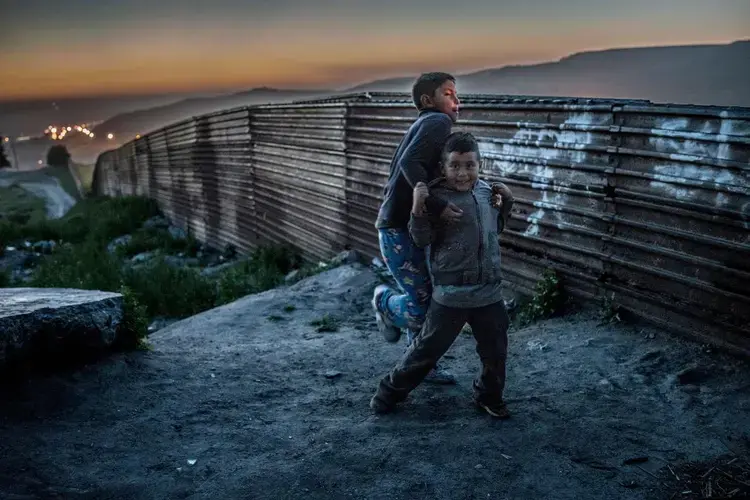 Often, Delano found people who live in a staggering state of limbo—unable to leave their shacks or huts because of their debts to coyotes and cartels. Several men he met had children in the United States who they were unable to see. Many had shame for the state of their lives, economically and personally stalled. One man, from central America, was deported for being a felon in the United States, but rather than return home, he bided his time in northern Mexico while he strategized how he might get to Canada.
A reinforced border wall—a "big" and "beautiful" one, as President Trump has promised—won't solve problems for these border dwellers. A large infrastructure project would put them in a perpetual construction zone, and their homes the site of increased tension as the wall goes up and is staffed by scores of new guards.
Nor is the wall likely to end illegal smuggling altogether. Delano has seen walls be bypassed with tunnels and ever-more-creative strategies at checkpoints. One action in the arms race of illegal immigration will inevitably beget another.
If, indeed, the stand-off escalates, Delano intends to stay tuned. The humanitarian, economic, and militarized relationship between two countries not at war is too good a story, he says—and only by being there can a person get past the political demagoguing. "I care about our two countries' shared history," he says. "I guess I'm just curious to see just how far this is going to go."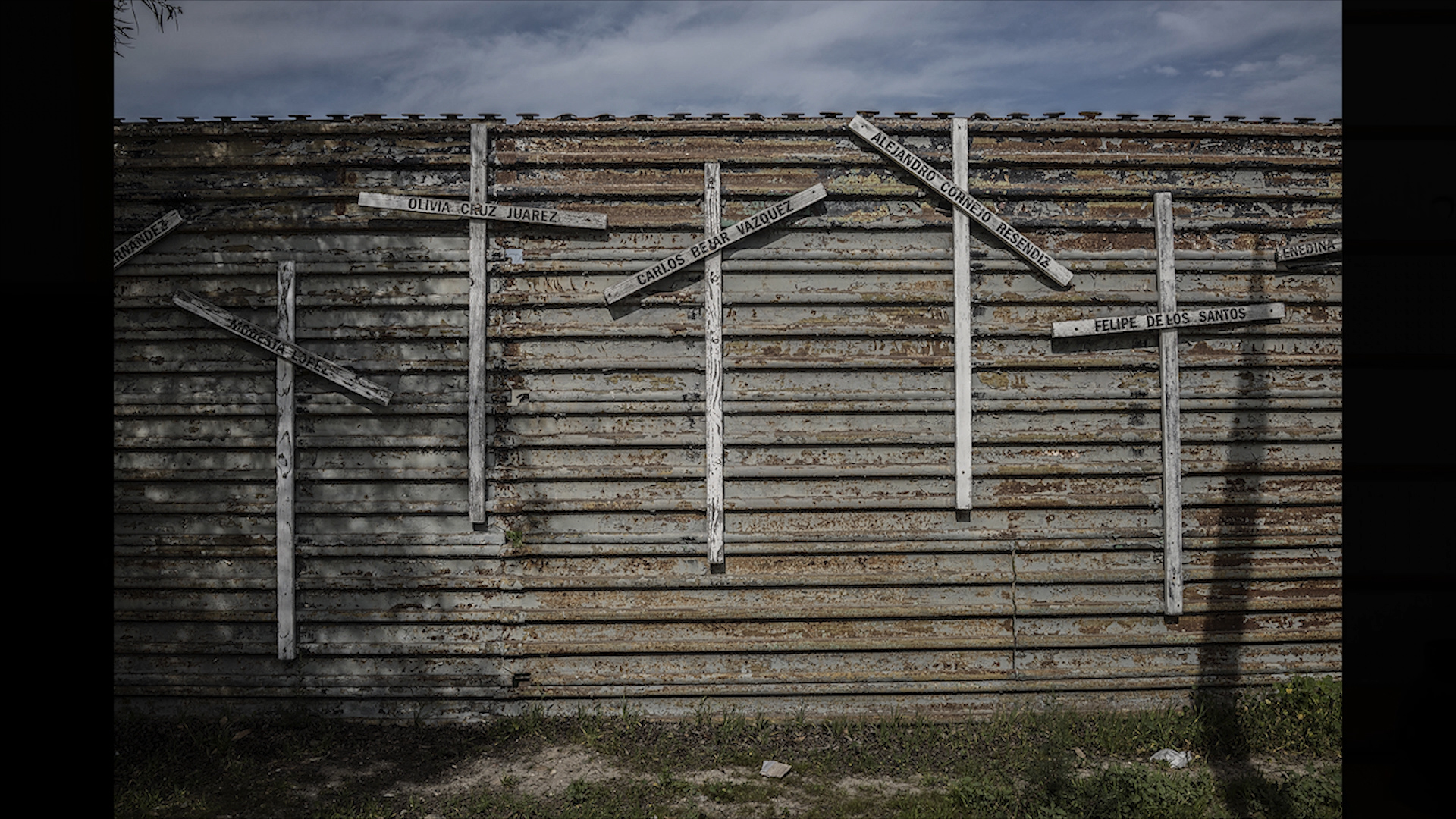 For more than 30 years James Whitlow Delano, a photographer and storyteller, has documented the U.S...
RELATED ISSUES