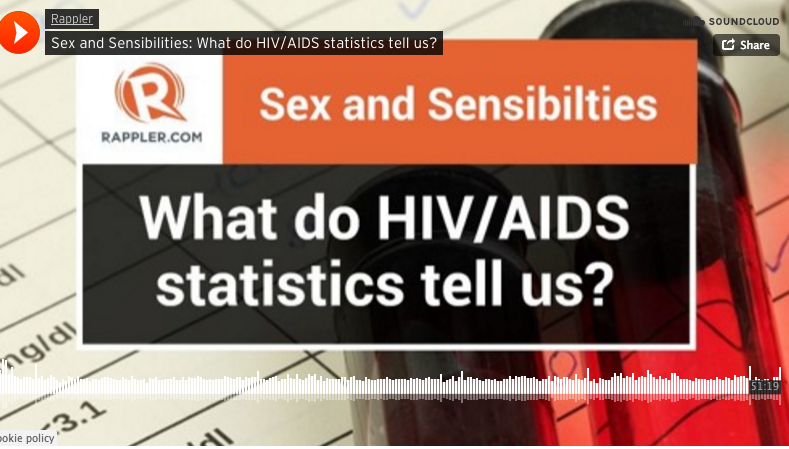 MANILA – Globally, new HIV infections have been falling in recent years, but in the Philippines, HIV infection rates have consistently risen at alarming rates.

In this week's Sex and Sensibilities podcast, we sit down with Dr Genesis Samonte, head of the Department of Health (DOH) HIV/AIDS Monitoring Unit.

Samonte walks us through the statistics to help us better understand the factors that are behind the climbing HIV infection rates and what needs to be done to stop the spread of new infections.

Health organizations have described the Philippines as having one of the fastest growing HIV epidemics in the world.

How fast?

From 2010 to 2015 – a period of just 5 years – more than 20,000 new HIV infections were recorded. That's more than 4 times as many as had been recorded since HIV was first reported in the Philippines in 1984.

In 2000, one HIV case was diagnosed every 3 days. In 2015, one case was detected every hour.

If the last 5 years are an indicator, the DOH forecasts that total HIV infection rates in the country could reach 133,000 by 2022.

In 8 areas, the HIV prevalence rate among men and transgender women who have anal sex with men has reached more than 5%, a 2015 DOH in-depth study of sexual behavior and condom use showed.

These areas identified by the DOH are:

Cebu: 14%
Cagayan de Oro: 9.3%
Puerto Princesa: 7.7%
Quezon City: 7.4%
Mandaue: 6.5%
Paranaque: 5.9%
Davao: 5.5%
Makati: 5.2%


"The 5% prevalence rate is like a tipping point. The moment you reach 5%, you reach a critical mass of people who can infect others and the epidemic will rapidly spread," said Samonte.

"There's no room for business as usual in these areas," Samonted added. "You have to do something right now, and that something has to be scaled up, it has to be multisectoral, it has to be something that involves the people who are at risk themselves."

"We need to immediately increase condom use and bring it up from its current levels of about 40% to 80%," summarized Samonte.

That could be a challenge considering the unavailability of condoms during sex and current laws that prohibit minors from accessing contraceptives and HIV testing.

But Samonte remains optimistic, saying that condom use is largely a personal choice and there is an opportunity to shift behavior around using condoms through empowering messages of choosing to protect yourself.

"Choice 'yan. If you want to be healthy, you eat the right things. So, choice mo 'yun if you want to protect yourself. How important is your life to you?" said Samonte.

(It's a personal choice. If you want to be healthy, you eat the right things. Protecting yourself remains to be your personal choice. How important is your life to you?)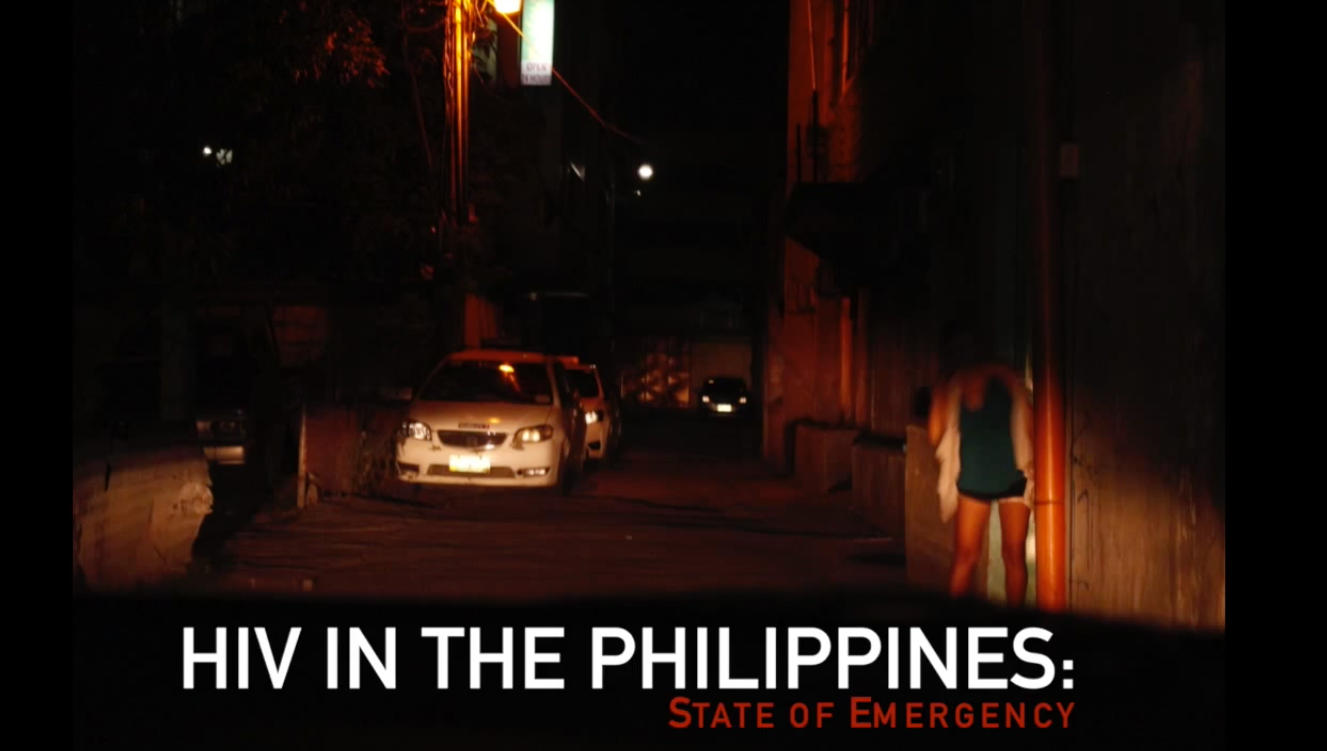 The Philippines has always been a "low-incidence" country in terms of HIV with less than 1 percent...
RELATED ISSUES