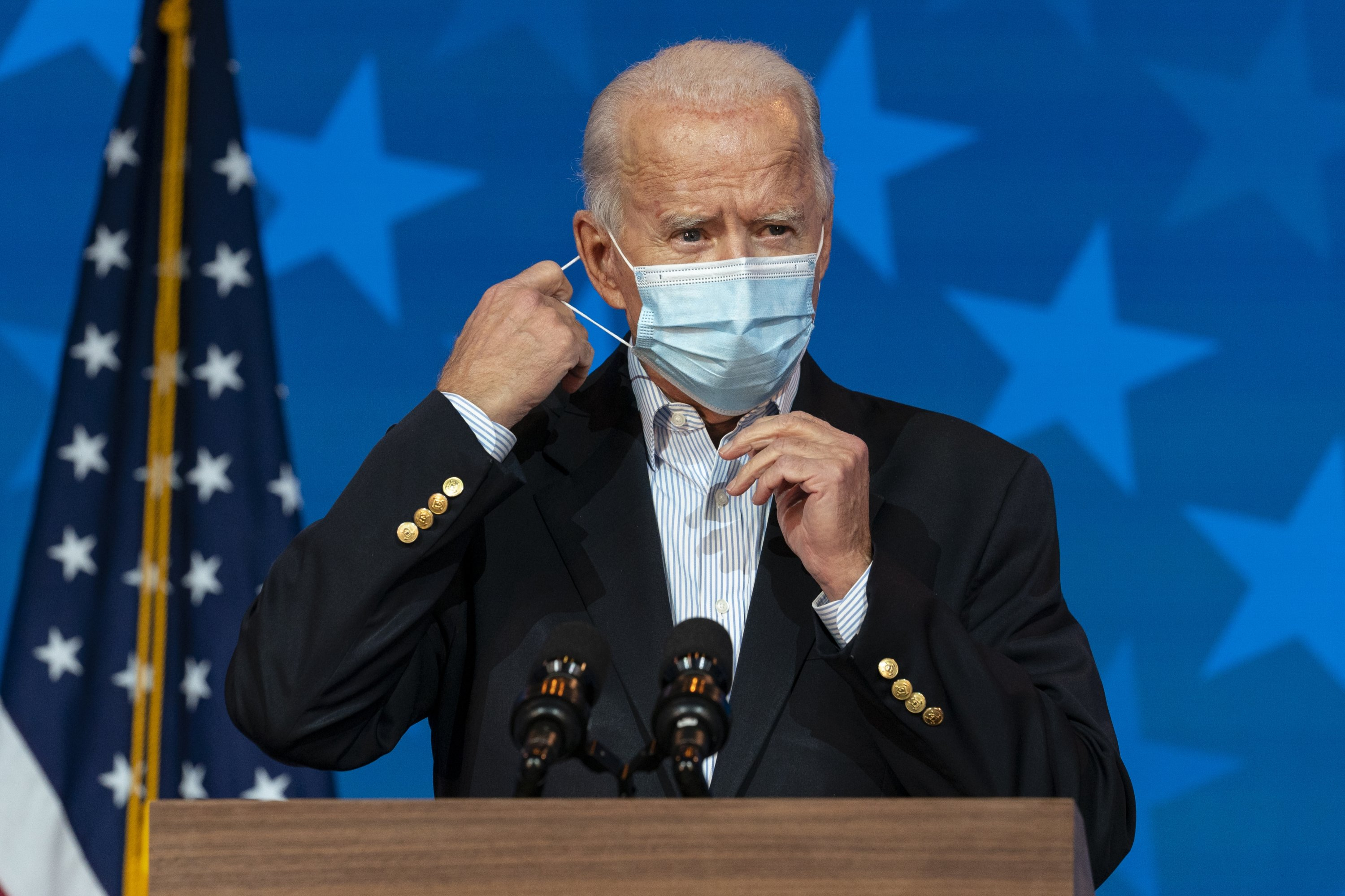 Science's COVID-19 reporting is supported by the Pulitzer Center and the Heising-Simons Foundation.
Luciana Borio is the rarest of rare birds: a scientist who served in President Donald Trump's White House and now is on President-elect Joe Biden's transition team.
A clinician who has a long history working in biosecurity, Borio served on Trump's National Security Council, directing medical and biopreparedness policy. She left in March 2019 to work for In-Q-Tel, a nonprofit that provides venture capital to firms working on products that might be of interest to the intelligence community.
Before working at the White House, she held various positions for nearly 10 years at the U.S. Food and Drug Administration, including acting chief scientist. She grew up in Brazil, but went to medical school at George Washington University.
If Borio had been in Trump's White House when the pandemic surfaced, she imagines she would have stuck around. "If I see fire, I tend to run towards the fire and not the other way," she says.
Borio spoke with Science on 21 December 2020. The interview has been edited for brevity and clarity.
Q: What is your role in the transition?
A: I am a part of a team that reviews the state of different departments and agencies to understand the challenges ahead. The goal is to prepare the new administration to be ready to govern on day one. I also work on the COVID response team and Operation Warp Speed.
Q: What's going to change in the pandemic response?
A: What changes is the commitment, it's the values. This needs to be a science-driven response. And also the issue of equity. It's pretty clear that certain populations—racial, ethnic, and those of lower social demographics—have really suffered disproportionately. There's a tremendous commitment to address those equity issues. It's a centerpiece of how this administration is going to manage health programs and the COVID response.
Q: How about globally?
A: The president-elect made a commitment that his administration will rejoin [the World Health Organization]. There is an incredible desire to work alongside international partners.
Q: What will change in Operation Warp Speed?
A: This issue is not partisan. The virus does not see red or blue. Warp Speed has been focused on developing the vaccines, doing the clinical evaluation, and then manufacturing. But the plans for distributing those vaccines is lacking. The idea is to deliver the vaccines to the states, and then let the states deal with distribution. We need to make it easy for the American people to access vaccines, make them confident in the vaccines, have them willing to take the vaccines. So there's a whole lot of work that needs to get started.
Q: There are people addressing those challenges today. What will change under Biden?
A: It's a question of the messaging and the resources. We need to go the extra mile, to make sure that the populations that need access to vaccines get them. We need to be able to attend to those needs and to close those gaps. My husband was vaccinated because he's a health care provider, and the next day he didn't feel so well. That's normal. But it's one thing for somebody who can Zoom from home to take a day off. It's different for people who need to show up to work and don't have the luxury of taking a day off. Wraparound services need to be included in the vaccination program. I'm talking here about really going the last mile and not just stopping when things get really hard. Persisting to make sure that we address the equity issues.
Q: What are the really big differences in Biden's pandemic plan that you see from what's happening now?
A: The plans are evolving, but one thing is the very strong commitment to bring the kids back to school and reopen schools in a safe and sustainable manner. [Biden] feels very strongly about this. I think we'll see more and more schools reopening because of the commitment to prioritize testing in schools and the vaccinations of teachers.
Q: Do you think the response is going to become more centralized, where there is a federal plan for opening schools that has, say, a schedule for testing? Or that staff would be required to have their immunization status known? Or will it be: "Well, the United States is a bunch of independent states and the federal government can't get in the way of liberty"?
A: I do love the liberty, the freedom that we have as individuals, and also as communities and states. We really love our autonomy. I hope that doesn't go away. But I do think that we need to have a more federal, coordinated approach. And the companies have been loud and clear about that—the diagnostic companies and the pharmacy chains that are playing their role in the response. They have tremendous manpower and resources and systems, but they can't just do tailormade programs for each state. The goal is to provide more uniformity and very clear guidance. I think the federal government's going to play a much bigger role in their response for sure.
Q: Do you think we're going to have immunization documentation? Countries that have yellow fever sometimes require that people show proof of immunization to get in. Are we going to move in that direction?
A: I think it's possible. Vaccinated people are receiving an immunization card and it is proof of vaccination. I wouldn't be surprised to see in the future some desire to have people show that they either have a negative [COVID-19] test, perhaps at the airport while waiting in line, or proof of vaccination.
---
COVID-19 Update: The connection between local and global issues–the Pulitzer Center's long standing mantra–has, sadly, never been more evident. We are uniquely positioned to serve the journalists, news media organizations, schools, and universities we partner with by continuing to advance our core mission: enabling great journalism and education about underreported and systemic issues that resonate now–and continue to have relevance in times ahead. We believe that this is a moment for decisive action. Learn more about the steps we are taking.