KOLKATA, India—The route to BC Roy Memorial Hospital in Kolkata is a pilgrimage nobody wants to make. But many of West Bengal's poor have little choice. Parents and their sick children camp on the hospital's grounds like refugees, waiting to see a doctor. Lines of would-be patients snake through every corridor. In the intensive care unit, every incubator is occupied by a newborn in critical condition.

The overburdened government hospital is West Bengal's largest pediatric care center, and after a series of high-profile deaths in recent years, it has become a public symbol of India's ongoing struggle with infant mortality. But the story of BC Roy often portrayed in the national media paints an incomplete picture. In fact, the hospital's case points to a larger system that is failing India's newborns. In 2012, India recorded 44 infant deaths per 1,000 births, according to a report by the World Bank. (By contrast, Luxembourg, which tops the list, reported an average of just two.) The problem is particularly severe in poor states such as West Bengal, which includes Kolkata.

Many parents, having sought treatment at inadequate hospitals in remote regions, are bringing their children to BC Roy already at death's door. And the number of infants dying in West Bengal is likely even higher than reported: Nobody knows how many babies die in the seats of cars or crowded buses on the lonely, truck-dominated highways that reach Kolkata from the outer reaches of West Bengal. Indian newspapers write only about the babies who die after they already arrive at their destination, but logic dictates that just as many, if not more, die while still en route.

The state of infant care in West Bengal is in stark contrast to the birth of my own child in Breach Candy Hospital, one of Mumbai's highly regarded private hospitals, in May. Six nurses tended to him, and my wife's room featured a wide-angle view of the blue waves of the Arabian Sea crashing against the city's shoreline.

As I investigated West Bengal's hospital system, I was constantly reminded of the drastic difference between the lives of India's rich and poor. And the division between those two worlds can often be a matter of life and death.

The story of BC Roy, according to newspaper accounts, begins in June 2011, when 18 babies died at the hospital over the course of two days. The news was first reported locally, but the outrage spread beyond Kolkata's city limits. On national television, newscasters labeled BC Roy a "hospital of death."

Hoping to blunt a politically poisonous scandal before it spun out of control, Mamata Banerjee, the state's chief minister, or head of government, who doubles as minister of home, health and family welfare, established an inquiry into the infant deaths. Heading the inquiry was Dr. Tridib Banerjee, a private practice pediatrician (who is of no relation to Mamata Banerjee), and is known as the pediatrician to the state's wealthy and elite.

Dr. Banerjee created the High Level Task Force, comprised of a group of health care professionals, to recommend things like the allocation of new equipment, the hiring of new doctors, and anything else that might prevent future incidents of infant mortality at the state's many government hospitals. As a result, the intensive care unit at BC Roy was expanded, and carefully vetted hires were made.

But the worst was yet to come. In September, two years after adding modern equipment that Banerjee assured me was "as good anyone would find in the best American hospitals," an astounding 41 babies died in the span of six days.

The national media pounced on the story; BC Roy was again featured at the top of evening news programs. Considering the failure of the High Level Task Force, the Mamata Banerjee regime had few other recourses other than to express regret over the tragedy and wait for a new scandal to cast the spotlight elsewhere. In India, scandals are as common as mosquitoes, and before long the cameras left the hospital.

But the chances of another headline-grabbing story coming from BC Roy are high. According to Dr. Banarjee, the shocking rate of infant deaths experienced in September only represents an increase of about 20 percent over the regular rate at the hospital. In fact, it's not uncommon for BC Roy to lose four or five babies on consecutive days.

While pundits allege patient neglect or medical incompetence, no one in the Indian press has so far identified the cause. So the question remains: Why are so many babies dying at BC Roy?

According to Dr. S.K. Ghosh, the head of pediatric medicine at the hospital, the answer can be found along those lonely highways that drift in and out of Kolkata from the rural parts of the state.

Ghosh, 51, has the kind of soft, avuncular demeanor and tired eyes that evoke sympathy. A typical day for Ghosh involves telling parents their infant has died. Speaking in his office at the end of a dimly lit hallway painted with murals of Disney characters, he explains that he was hired in the wake of the hospital's first reported wave of infant deaths in 2011, after Banarjee's High Level Task Force was formed. Since then, Ghosh's primary responsibility has been to ensure that lives are saved and that the hospital's death rate doesn't spike again.

But Ghosh can't control the circumstances that dictate the infant mortality rate at the hospital. "This hospital has become media prone," Ghosh says. "But look instead at the bigger picture. We accept so many patients from other places, and they arrive to us in an already deteriorated state of health."

By "other places," Ghosh is referring to what doctors call peripheral hospitals. These are generally government-run university medical centers or smaller, primary health centers that serve specific villages or rural communities. "People sometimes bring their sick babies here from seven or eight hours away," Ghosh says. "We do everything we can for them, but eventually the patient load becomes too high for us to cope."

Ghosh's explanation is common among the private doctors I interviewed in West Bengal. While the media was tarring BC Roy as the hospital of death, relatively few parents actually complained of negligence on the part of the doctors. Most of them, in fact, arrived desperate for their children to be seen by anyone at all.

Infrastructure in West Bengal, like much of India, is extremely weak, and it grows weaker as it spreads out from major urban centers, like Kolkata, into smaller, more remote regions of the state. In these unseen places, parents may seek immediate treatment for their sick or malnourished infant and find nothing but endless lines of other patients or doctors who lack the proper equipment to assist them with their son's or daughter's needs. Only then, after all avenues have been exhausted and a state of emergency has been reached, do parents begin the long and expensive journey to Kolkata.

I visited BC Roy in February and spoke to parents of ailing babies. One father, Sujiauddin Saji, a 23-year-old house painter, first took his 4-month-old son Suraj to the local hospital in a district 30 miles north of Kolkata to treat illnesses related to malnourishment. The boy developed severe hypothermia while at the local hospital, and the family traveled to Kolkata looking for help. Members of the Saji family, including Sujiauddin, camped out on the BC Roy lawn for five days, waiting for the boy to be nursed back to health.

In Saji's village, no one had heard of the hospital's spate of infant deaths.

"I came here because this is a very famous children's hospital," Saji explained through a translator. "The last hospital where we were put him in this condition."

According to Dr. Banarjee, the hospital conditions in Saji's district, where his son caught hypothermia, are not even the worst in the state. Banarjee toured the state's peripheral hospitals in 2011, as a response to the original media firestorm. The worst conditions he found were at Burdwan University Medical Center, a place he called "worse than a roadside toilet." He and other government officials have tried to rescue Burdwan by recommending new equipment and more hospital beds.

After seeing Burdwan for myself, however, I cannot imagine that resources alone will make much of a difference. The first thing I noticed at the hospital, besides the overpowering stench of urine in the hallways, was the number of people waiting to be seen. They numbered in the hundreds, crammed into every hallway, burrowing themselves into dirty staircases, and clustering along garbage-strewn lawns. Families slept on bedding made from connected, uncut sheets of Chips Ahoy and Airhead candy wrappers, which are printed for import in a nearby factory. A local entrepreneur was selling excess or throwaway stashes of the candy wrappers outside of the hospital for 40 rupees, or 60 cents apiece.

The foil sheets were in treatment wards as well. There, 140 metal beds were aligned side by side with no curtains between patients. In places where there were no bed sheets, women nursed their babies while lying on Nutter Butter and Oreo cookie wrappers. Beneath the wrappers, the mattresses were stained with feces and blood.

Dr. B. Bishwas, 34, an assistant professor at the medical college who works in the hospital's newborn intensive care unit, explained that sometimes he has no choice but to advise parents to make the trip to Kolkata and visit BC Roy. "Our patient loads are impossibly high," he explained. "We don't have the space or the manpower to treat everyone here who needs our help."

As Bishwas spoke, several emaciated newborns were being sustained on machines brought in on the advice of Banarjee's High Level Task Force. The babies' frail bodies quivered under a deep purple, ultraviolet light. Bishwas said that with a ratio of 15 babies for every one doctor, the help provided by West Bengal's government isn't enough.

"It's better than nothing of course, but we have doctors working 24-hour shifts," Bishwas said. "A few machines can't help us double or triple our manpower." Bishwas explained that the bulk of his patient load comes from primary health centers that are supposed to function as a first response in villages here but are often unequipped to meet that challenge.

One such place is Block Primary Health Center in Barsul, a 15-minute drive from Burdwan, where there are only two doctors serving a population of roughly 150,000 people. Electricity at the Block Primary Health Center goes out every few hours. That would theoretically be a problem for performing complex surgeries, but the center's lone operating room has been boarded up for several months, sitting empty and abandoned, collecting dust. But electricity issues are a problem for delivering babies, and according to the doctor on duty that day, 350 babies are born per year at Block.

The hallways and toilets in Block are filthy, and most of the metal beds in the maternity room are slanted or broken. Many of the babies born here arrive malnourished or premature, making them immediately susceptible to disease. When such babies are born, if one of the two rented ambulances in the area is available to take them, they are then dispatched to Burdwan in the hope that they can be saved. If Burdwan can't help, the babies are eventually sent to Kolkata for a last-ditch effort to save a life. Too often, those efforts fail.

I felt uneasy as my driver took me across West Bengal's sprawling Grand Trunk Road back to Kolkata. Any sense of charm I might have gleaned from the roadside dhabas eateries or rice farms was overshadowed by sense of disgust. I thought of my own son's birth, and then I imagined this brutal journey played out over and over again by agonized parents fruitlessly hoping that their sick child might somehow survive.
Journalist Michael Edison Hayden and photojournalist Sami Siva report on a broad cross-section of...
RELATED ISSUES

Issue
Migration and Refugees
Migration and Refugees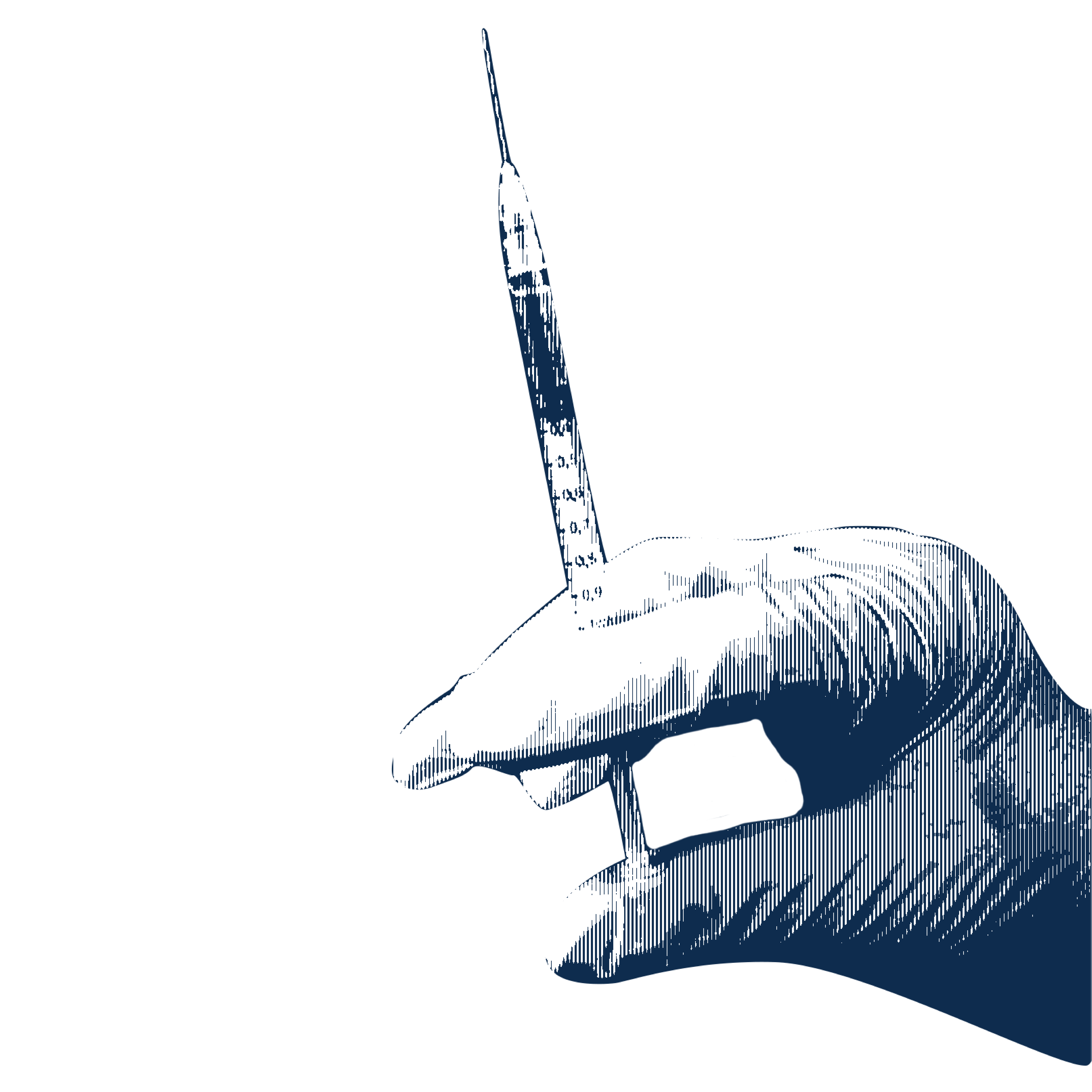 Health