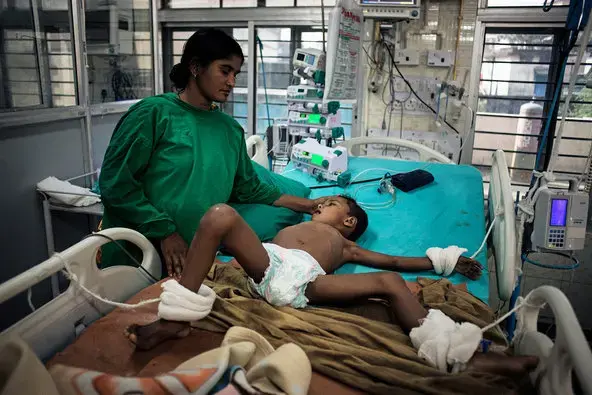 Farida Bibi with her son, who was being treated for encephalitis, inside the intensive care unit of the government-run B.C. Roy Memorial Hospital in Kolkata, India, in January. Image by Sami Siva. India, 2014.


KOLKATA, India — The national headlines in September were grimmer than usual, with newspapers blaring "Infant Death Horror" and "West Bengal Health Care in I.C.U." on their front pages after 41 newborns died in B.C. Roy Memorial Hospital over a span of six days.

And it was not the first time such a tragedy had happened in the capital of West Bengal: In 2011, the same hospital made headlines when 18 newborns died there in a 36-hour span, after which the West Bengal government formed a so-called high-level task force to advise the office of the chief minister, Mamata Banerjee, on how to improve health care in the state.

Dr. Tridib Banerjee, 60, a pediatrician and chairman of the task force (no relation to the chief minister), said the news media had been too focused on the sensational aspects of the deaths and not enough on the systemic factors that contribute to the high infant mortality rate in India, like high patient loads or seasonal factors that increase opportunities for diseases to flourish.

Through text messages, Dr. Banerjee receives daily reports of infant deaths at government hospitals in West Bengal. The numbers typically reach four per day in July, August and September, he said, when rains and mosquitoes are more likely to carry infectious diseases and traditional marriage cycles lead to higher numbers of newborns.

"What happened here in September was not newsworthy. It was just a bad week," Dr. Banerjee said. "The media needs to understand that India is a backwards place. Many children die here throughout the country."

His blunt assessment is backed up by a 2013 study by Save the Children, which noted that India accounted for 29 percent of global infant deaths on the day of birth, with 309,300. Another Save the Children study, released in February, found that among Indian urban centers, Delhi had the highest infant mortality rate of 30 deaths per 1,000 live births, outpacing Kolkata's 20.

Dr. S.K. Ghosh, 51, the head of pediatric medicine at B.C. Roy Hospital for the past two years, said the majority of deaths in his hospital were caused by illnesses that began in rural areas of the state. Though the hospital's doctor-newborn ratio is better than at the rural care centers known as peripheral hospitals, the babies arrive in worse shape.

"By the time many of them arrive from peripheral hospitals, the border between living and death becomes painfully close," Dr. Ghosh said as he walked through the white, fluorescent-lit hallways of the hospital's special care newborn unit.

Peripheral hospitals exist in the form of larger medical colleges and smaller primary health centers in the rural and suburban areas outside major cities in India. When these facilities lack the equipment to sustain the life of an infant, the patient is sent to larger cities like Kolkata, where hospitals like B.C. Roy are better equipped to save lives. Depending on traffic, the journey to Kolkata can take three or more hours by car.

The infant deaths at B.C. Roy are not due to negligence, Dr. Banerjee said. Rather, he said, they stem from problems with infrastructure at places like Burdwan, which is two and a half hours north by car from Kolkata.

Burdwan is one of many regions that Dr. Banerjee's task force has been trying to improve by increasing funding in recent years. The extra money has bought some impressive new equipment, but a walk through the pediatrics ward at Burdwan Medical College confirmed that little had changed since the original assessment of its conditions Dr. Banerjee made back in 2011.

In hallways and stairways, dozens of nervous mothers slept huddled together in dirty corners, waiting for word of their ill newborns. In the pediatrics center, women cradled babies on top of makeshift sheets of uncut Oreo cookie and Airhead candy wrappers, which were bought outside the hospital for 40 rupees, or 70 cents. Bloodstains speckled the walls of the wards, and the smell of urine was potent.

Inside the intensive care unit, doctors struggled to keep pace with what they described as an "impossibly high patient load" that typically reaches 15 newborns to only one doctor.

Dr. A. Roy, 37, who works in the newborn unit at Burdwan Medical College, said the help received from the state government over the past few years had been insufficient. Doctors' salaries are only 40,000 rupees, or $665, per month at Burdwan, so it has trouble attracting and retaining staff.

"We need to double the space here and the manpower," Dr. Roy said. "Our doctors work 12 hours on a good day and 24 on a bad day — it's still not enough."

Other patients arrive at B.C. Roy Hospital from even smaller, more poorly equipped government facilities called primary health centers. One such place is the Block Primary Health Center in Borsul, a village 10 kilometers, or six miles, from Burdwan Medical College.

In Borsul, a population of about 150,000, mostly farmers, depends upon a small handful of doctors and nurses at the Block Primary Health Center. The facility has two rented ambulances, a dust-covered surgical room that has been shut down and an erratic supply of electricity. Yet this remains the first receiving post for difficult births and severely ill infants in the area because there is no alternative.

Given these circumstances, it's not difficult to understand why parents are willing to take the risk of traveling to B.C. Roy to save the life of their child, even with the high-profile series of infant deaths there. Outside B.C. Roy during a visit in early February, the front of the hospital bustled with camps of travelers waiting to have their children seen by a pediatrician.

One such couple was Rupchand Pal, 30, a land surveyor, and his wife, Mun Mun Pal, 21, who traveled two hours from their village to receive care for their 6-day-old son. The boy, born prematurely, was suffering from hypothermia and low birth weight.

If he survived the ordeal, his grandfather was planning to name him in a traditional ceremony. Since being admitted to the hospital, the child demonstrated signs of a weak recovery.

"We were not happy with the care near us," Mr. Pal said. "We came to B.C. Roy for a better chance."
RELATED ISSUES

Issue
Migration and Refugees
Migration and Refugees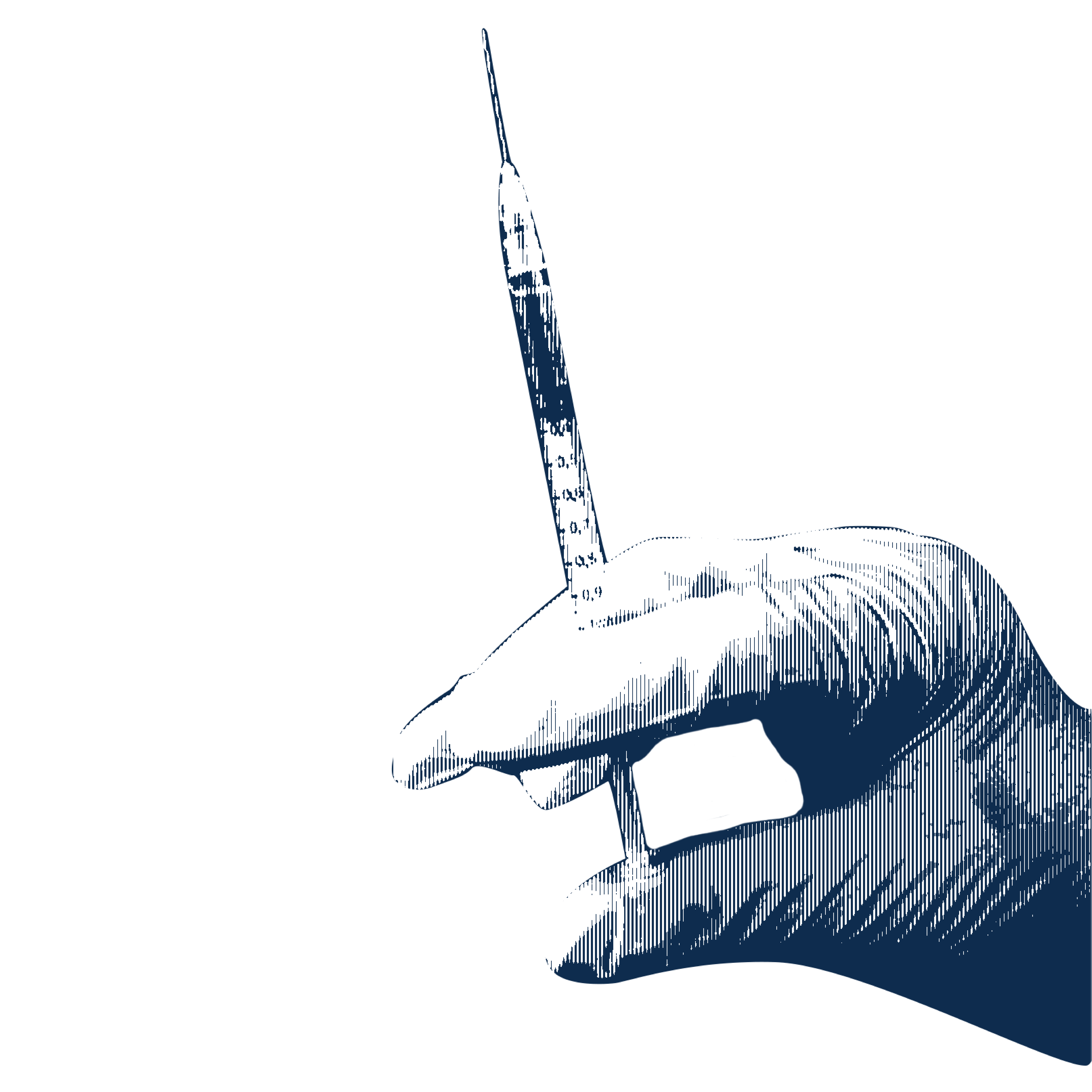 Health