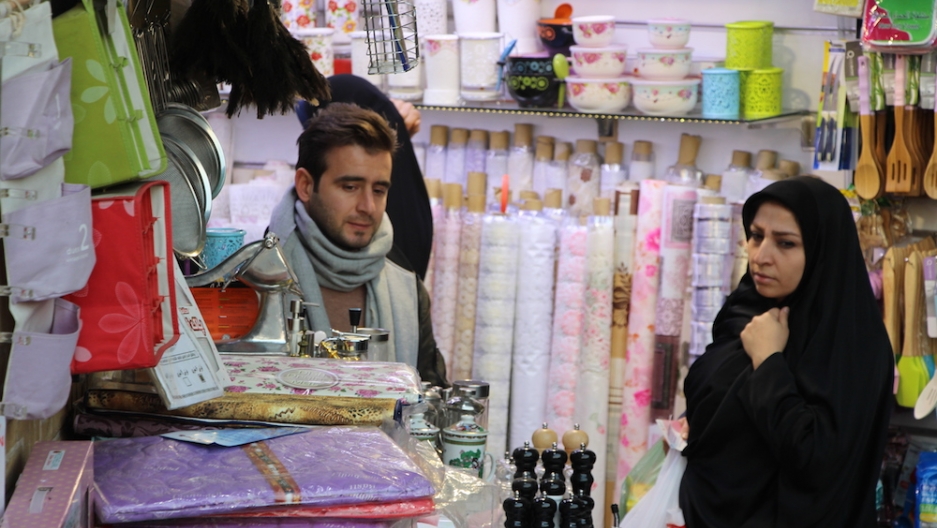 Mostafa Kishavarzi looks over the 10,000 watches crammed into his tiny store wedged between dozens of similar retailers in the jewelry section of the Tehran Bazaar.
Every watch in his store — and most of those sold by his competitors — come from one place, and it's not Iran. It's China.
Kishavarzi sells everything from knock-off Rolexes to nothing-fancy, off-brand watches. He flies to Shenzhen, China, several times a year to buy the timepieces and makes a tidy profit selling them back in Tehran. 
"My watches are perfect for middle- and low-income people," he said proudly. "Even the batteries are guaranteed for a year."
Watches are just a tiny part of an explosion in trade between the two countries: China has become Iran's largest trading partner.
The Chinese government has also extended huge loans to Iran, most recently a $10 billion line of credit for Chinese companies to build infrastructure projects such as dams, power generation facilities and transportation projects. Meanwhile, the Trump administration continues to block US investment and most trade with Iran. Analysts in Iran say the US pressures European businesses to do the same.
"The more the US puts pressure on Iran, the closer Iran will get to China," said Foad Izadi, an assistant professor in the Department of North American Studies at the University of Tehran.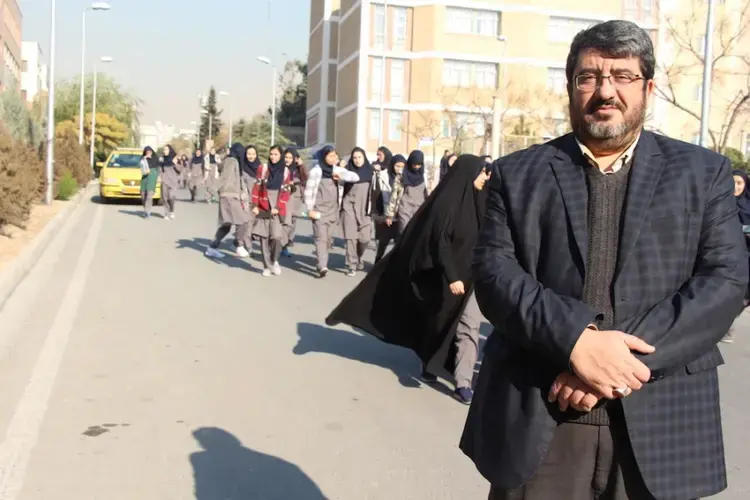 Izadi said China remained a reliable trading partner even during the height of US sanctions earlier this decade. After implementing the nuclear accord in 2015, Iran signed numerous memoranda of understandings with companies in Italy, Germany and France. But facing the possibility of new US sanctions, few of them followed through with sales or investments.
The European plane manufacturer Airbus, for example, agreed to sell 100 planes to Iran but has delivered only three so far.
China, on the other hand, has accelerated its investments, with infrastructure projects and sales of moderately priced cars, cell phones and clothing.
The Chinese "are interested in buying and selling stuff," said Izadi. "They are not interested in regime change. They are not interested in putting political pressure on governments that have an independent foreign policy."
In 2016 Chinese President Xi Jinping and Iranian President Hassan Rouhani announced plans to increase bilateral trade to $600 billion over the next decade. That's an ambitious goal, to say the least.
China exported $7.95 billion worth of goods to Iran over the last eight months, a 22 percent increase over the same period last year, according to Iranian customs statistics provided by the Tehran Chamber of Commerce. Iran's exports to China, excluding oil, were valued at $5.7 billion, a 13.5 percent increase during the same period.
China sees Iran as an important component of its "One Belt, One Road" program, connecting China to Europe via Asia. The project costs an estimated $1.7 trillion per year to build ports, highways, rail lines and other infrastructure in the region. China is also constructing a 2,000-mile long railroad to connect the western Chinese city of Urumqi with the northern Iranian city of Mashhad, cutting through four former Soviet republics.
Politically, China seeks allies against what it perceives as US hegemony in the Middle East. Izadi said China doesn't want to depend on oil produced in Saudi Arabia, the Gulf States and other US allies.
"As long as there is a defiant Iran in the Middle East, the United States cannot fully concentrate on East Asia where China's core interests are located," Izadi and Esfandiar Khodaee wrote in a scholarly journal.
But those common interests go only so far.
While China continued to buy Iranian oil during the sanctions era, it kept the money from those sales in special accounts in China as prescribed by UN sanctions. After sanctions were lifted, however, China didn't release the $22 billion it accumulated. It only allows the funds to be used to finance Chinese infrastructure projects in Iran.
"They were ruthless," political analyst Saeed Laylaz said. "They tried to cheat us. But at least they sold things to us."
China faces another problem with Iran. Many ordinary people complain about the shoddy quality of Chinese goods such as the watches in the Bazaar jewelry stores.
"We know there are different quality goods in China," said Bazaar shopper Fereshteh, who declined to give her last name. "But the poor quality ones end up coming to Iran. They don't last for long and break down quickly compared to products from other places."
Izadi notes that the shoddy quality of some imports are as much the fault of Iranian traders as Chinese manufacturers. The traders buy cheap goods to make a bigger profit.
Even those consumers who want to "buy Iranian" face difficult choices.
Nasibeh Tavakoli, another Bazaar shopper, said she supports buying her own country's products rather than Chinese goods. But like consumers the world over, that's not so easy anymore. Asked if she actually buys Iranian, she replied sheepishly, "Sometimes I don't know if it's Iranian or Chinese. I end up buying very few Iranian goods."
RELATED ISSUES