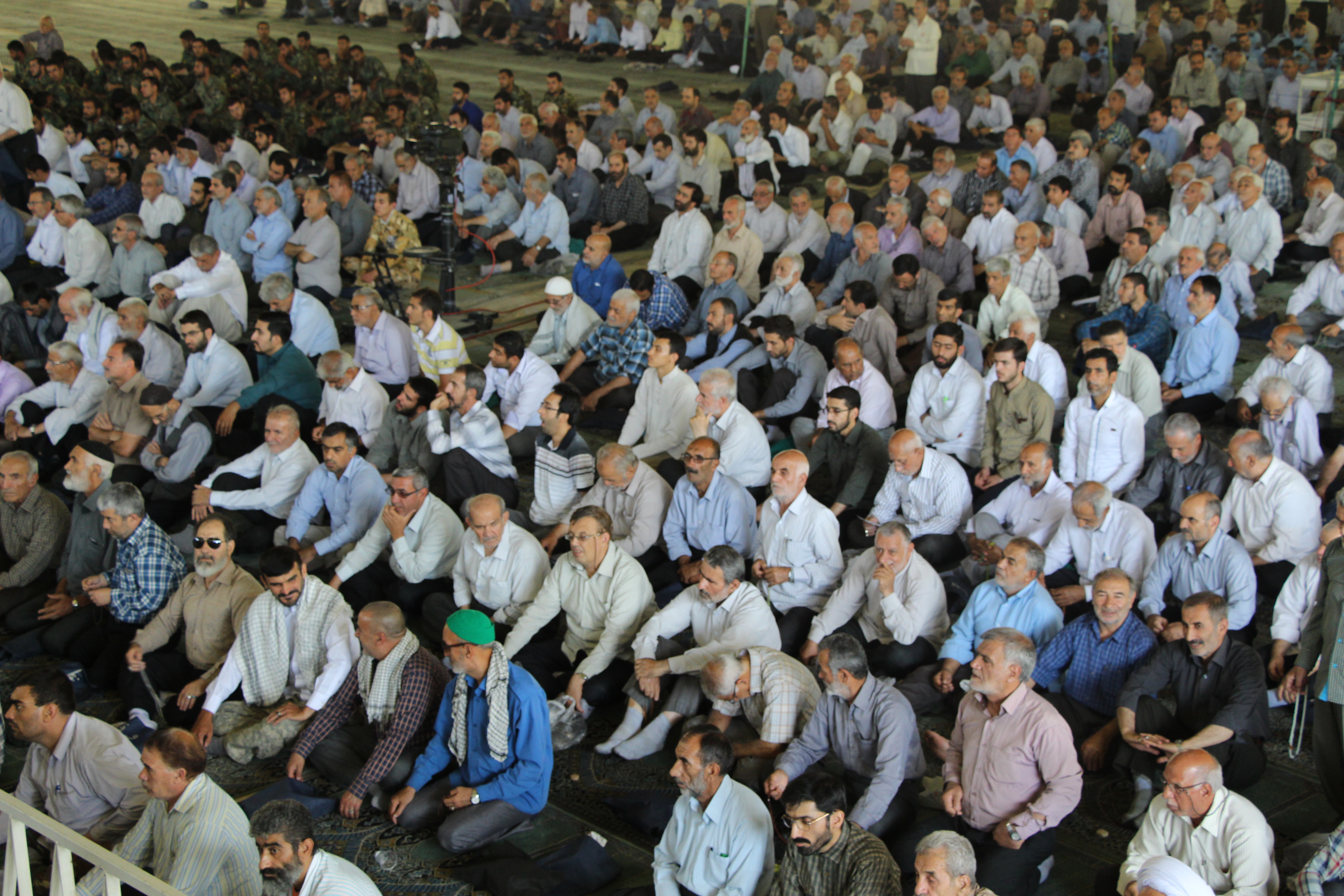 TEHRAN, Iran — The frother on the espresso machine makes the whoosh-hiss familiar to cappuccino drinkers the world over. Upscale patrons drink espresso and munch on French-style pastries.

Mohammad Reza Akbari expertly slides milk foam into a cappuccino cup. The 29-year-old barista chats with customers about all kinds of topics, but these days the nuclear agreement comes up often. Most of the patrons in this north Tehran coffee shop, he says, support the July accord signed in Vienna that will lift economic sanctions in return for strict inspections of Iran's nuclear power program.

"Everyone is happy about it," Akbari said. "They have a better outlook for the future."

Many residents of north Tehran are affluent, and tend to favor liberalization of government dress codes, expansion of internet access, and freedom of expression. So it's no surprise that Akbari's customers hope implementation of the accords will strengthen the moderate elements within Iran's leadership and lead to further reforms.

The ultimate winner in the battle between reformists and hardliners will help determine if Iran actually implements the nuclear accord.

The Vienna agreement signaled a victory for reformist forces aligned with President Hassan Rouhani, experts say. But reformists face strong resistance from entrenched hardliners. The ultimate winner in this battle will help determine if Iran actually implements the nuclear accord and ultimately pursues more friendly relations with the West.

So far the reformists are winning, according to Javad Etaat, an associate professor of political science at Tehran's Beheshti University. He says there would have been serious domestic consequence if negotiations in Vienna had broken down.

"If the deal wasn't reached, definitely the Rouhani government would have been weakened a lot," he said. "The extremists think there should be no cooperation with the US."

Those "extremists" are known here as principalists. Both principalists and reformists have held presidential power in Iran since the 1990s. They all support the country's Islamic constitution, which gives ultimate religious and political authority to the Supreme Leader. Ayatollah Ruhollah Khomeini held that position from 1979 to 1989, and after his death, Ayatollah Ali Khamenei came to power.

Iranians vote for president and parliament, but choices are severely limited by a body of clerics that must approve candidates. All important political and economic decisions are made by Khamenei.

Within those boundaries, reformists and conservatives wage fierce battles. From 1997 to 2005 reformist Mohammad Khatami was president. Then in 2005, right-wing populist Mahmoud Ahmadinejad won the election because of discontent with reformist rule.

Popular opinion turned against Ahmadinejad in 2009 when many Iranians believed he engineered fraudulent elections to keep himself in power. Millions of Iranians poured into the streets for months of protests. Some went much further than the reformist leaders by calling for a new constitution and secular rule.

The two main opposition candidates in 2009, Mir-Hossein Mousavi and Mehdi Karoubi, remain under house arrest. Ahmadinejad also alienated a large majority of Iranians when his policies helped create 40 percent inflation and a negative 9 percent GDP in 2012.

Ahmadinejad angered many by isolating Iran internationally with his denial of the Holocaust and bombastic response to international economic sanctions.

In 2013, moderate Hassan Rouhani won the presidency in the first round with strong backing from reformists. Lifting sanctions became high priority for both Rouhani and the supreme leader.

But negotiations with the US, Britain, France, Russia, China and Germany were tough. Iranian negotiators agreed to stringent inspection of the entire nuclear chain — from uranium mining and processing through enrichment and disposal. Iran agreed to allow international inspection of military and research facilities, even those that Iran says have no nuclear connection.

Those provisions angered principalists who came out strongly against the agreement.

So far Supreme Leader Khamenei has not taken an official position, likely waiting to see if the US Congress votes acceptance, which is looking more and more likely. If both sides agree to implement the accords, it will certainly impact Iran's domestic politics.

The call to prayer echoes through the streets of Tehran as the faithful walk to the massive, open air mosque at the University of Tehran. Friday prayers tend to attract older, more conservative Iranians, many of whom oppose the Vienna agreement.

Mahmoud Mahmoudazadeh, age 80, worries that Western countries "can use the agreement to inspect military sites and spy on us. That's what worries me."

In an argument that presents a mirror image to that of American conservatives, he says the US can't be trusted to carry out the agreement. If a Republican becomes president, he asked, will "the US respect its agreement?"

Sanctions may be lifted by early next year, around the time of the February parliamentary elections. With even partial sanctions relief, Rouhani and his reformist supporters could score victories in the elections. If the deal falls through, however, the principalists will benefit.

Under Iran's constitution, a group of clerics can disqualify candidates deemed "un-Islamic," a tactic used in the past to bar reformists from running. In addition, the conservatives will keep their power base in the judiciary, military and police, which can be used to undercut reformist support.

On Monday, for example, reformist politician Ali Shakorirad was reportedly arrested after speaking at a press conference praising President Rouhani for creating a more open political climate.

Nevertheless, reformists predict the accords "will have a big impact," according to Saeed Laylaz, a prominent economist and reformist who was jailed for a year in 2009. Even if Rouhani oversees the lifting of sanctions, however, the principalists "will try to put more pressure on him to rebuild the balance of power."
RELATED ISSUES