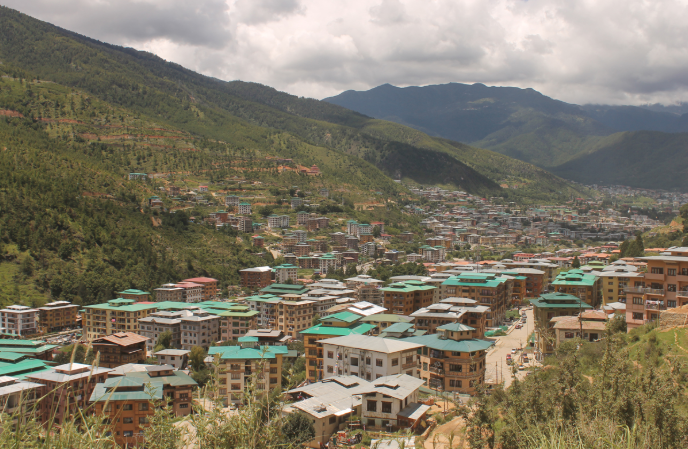 As the climate warms, Bhutan may have more seasons of extremes, from floods, intense monsoons, and glacier dam bursts in the summer, followed by winters of drought.
Because Bhutan is heavily dependent on rivers—through hydropower—for their own development and to generate revenue from electricity-hungry India, shifts in climate are directly tied with international relations.
The current run-of-the river hydropower plants may make Bhutan's economy more vulnerable to climate change.
The rush of water ripped through the valley like an excavator. On August 6, 2019, unusually heavy monsoon rain drenched the mountainside above the Punatsangchhu river in Bhutan, causing an artificial lake to form from the debris buildup. The debris dam burst from the pressure, sending water gushing down the steep hillside.
Boulders the size of buses from the cliffs above lay exposed in the flood zone. All that remained of a concrete bridge were the pillars on either end. Whole trees lay upended in the mud like toothpicks. Downstream, where this usually small river joins the much bigger Punatsangchhu, it was chaos. A block in the river flooded the main highway.
Standing trees had water up to their crowns. The redirected river swamped an equipment storehouse belonging to the Indian company Bharat Heavy Electricals Limited, one of the contractors of the struggling Punatsangchhu-II hydropower project. About 110,000 USD worth of equipment was ruined or washed away towards the Indian border.
As the climate warms, Bhutan may have more seasons of extremes, from floods, intense monsoons, and glacier dam bursts in the summer, followed by winters of drought. Because Bhutan is heavily dependent on rivers—through hydropower—for their own development and to generate revenue from electricity-hungry India, shifts in climate are directly tied with international relations. Many Bhutanese are grappling with how to grow the country in a changing world.
The sudden floods on the Punatsangchhu were likely driven by an extreme monsoon event that is becoming characteristic of a changing climate. They were so strong that a car containing four Indian labourers, who were in Bhutan working on the hydropower projects, was swept away. Officials never recovered the bodies.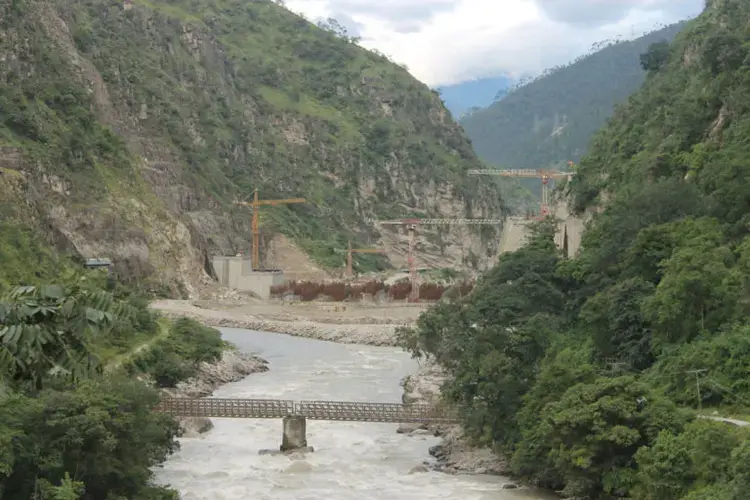 Perils of Geography
Sweeping one hand over his bald head, then gesturing with his other out across the dam, Zangpo proclaims with a smile: "We have the longest dam in Bhutan!"
A jubilant man, Zangpo is the Superintending Engineer of the Kurichhu Hydropower Plant, Bhutan's easternmost active project. His words are a surprise – the dam is less than 300 meters across, with mountains on either end, but this is a wide valley for Bhutan.
Picture a flat piece of paper. Then imagine crushing it into a ball: this is Bhutan's geography. Steep valleys descend into deep river gorges and climb back up. Defining the valleys are the rivers: originating amidst the peaks of Tibet or Bhutan, rivers weave downward to Bhutan's central temperate belt before cascading through the tropical south and into India.  
These rivers look different between winter and summer. Winter means drought when rains rarely fall and the water in the north is locked up in ice. The rivers flow at a sluggish pace, a fraction of their full volume. In summer, the Himalayan glaciers—the world's "Third Pole"—are melting faster every year thanks to climate change and pour water into Bhutan's rivers. Add to this the erratic Indian monsoon, which instead of bringing steady rain over a few months now dumps water in intense, irregular bursts. The result? Raging rivers ready to sweep away anything in their path.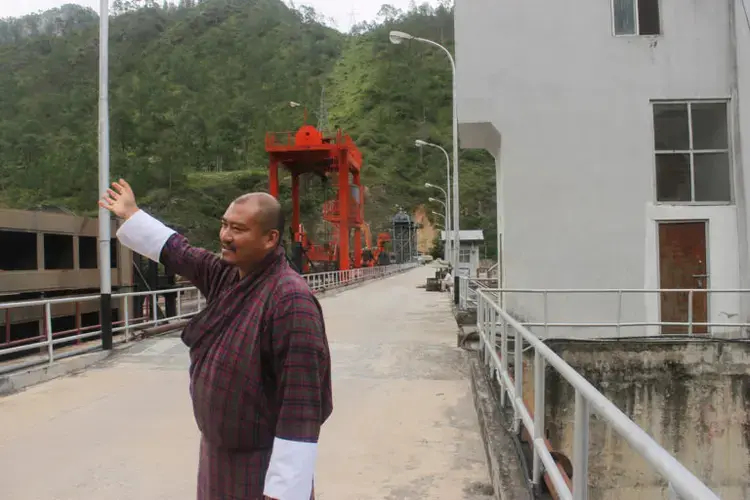 "More and more people are thinking that winter will be drier, summer will be wetter with more floods and irregular rains, so we need to control the water that is coming down," says Chhewang Rinzin, Managing Director of the Druk Green Power Corporation, Bhutan's primary hydropower company.
People are seeing this in person, too: "One day we will have a small amount of flow, and tomorrow suddenly there is a flash flood happening upstream, with boulders and trees coming into the reservoir," says Zangpo.
The current hydropower dams in Bhutan are not the same as the big dams across the world. These are run-of-the-river schemes, which means that water mostly flows through them rather than being stored behind them. 
These plants may make Bhutan's economy more vulnerable to climate change. Since the dams don't actually store water, the energy production changes with the season: in the winter, when the river is low, the plants can only produce a fraction of their full capacity; but in the summer, with melting glaciers and the monsoon, most of the water must run through the dam un-generated, because the plants can't accommodate all of the water. 
Summers also bring more flash floods, which means more debris cascading downstream, blocking and damaging the dam. The cost of fixing damages in the monsoon season is high—at the old and struggling Chhukha plant, which needs frequent repairs for technological malfunctions, one down turbine during the peak season costs Bhutan USD 83,000 a day in lost revenue. 
Rinzin asks, "What is going to happen when the glacier melts, when the snow melts, when the monsoons are not the monsoons that we are used to. Can the hydropower stations for which we have invested so much money be sustained?"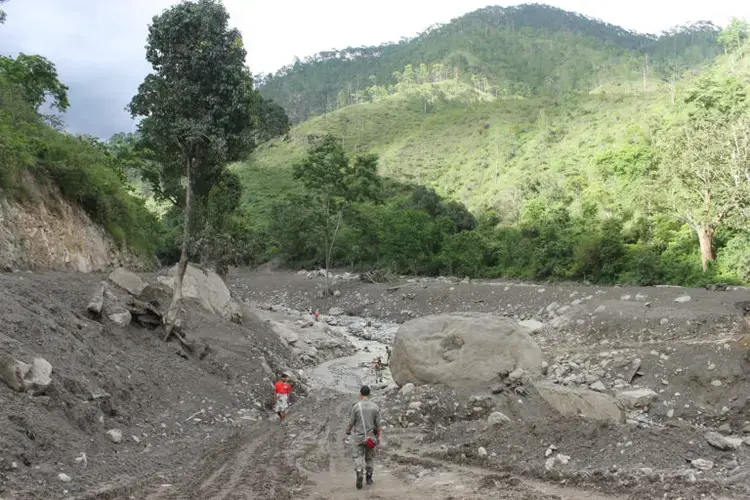 A Large and Hungry Neighbour
Even in small Bhutan, one much larger country is always keeping a close watch: India. Prime Minister Narendra Modi enjoys a close relationship with Bhutan: he visited in August for two-days, his first international visit post-election—both times he was elected. He received a warm welcome, including a red carpet at the airport and students lining the highway waving Bhutanese and Indian flags. 
India and Bhutan have maintained close ties over the past 50 years, much to India's delight. Bhutan occupies a delicate space between India and China, providing a barrier between the two territorial giants. India provides money to the Bhutanese government every year. Almost every hydropower project has been mostly financed by India on a mix of loan and grant money—putting Bhutan deeply in debt. According to a 2018 national budget report, Bhutan's hydropower debt was about 2.175 billion USD and counting.
Whatever hydropower electricity that Bhutan produces in excess after fulfilling domestic needs is sold to India. In 2018, the net export of electricity to India was 4,053 GWh from the projects managed by the Druk Green Power Corporation. All hydropower electricity sales to India in 2018 brought in a gross income of about 174.68 billion USD, or about 23 percent of total revenue to the Bhutanese government. Rinzin says this could go up to 35 percent from next year with the commissioning of Mangdechhu—an event that was one of Modi's primary reasons for visiting Bhutan.
"When we look at the evolving market in India, we feel that we need to evolve also in the way that we invest," says Rinzin, and the answer to how they will evolve: reservoirs. In the southern part of Bhutan, where the Punatsangchhu river flows through the lower-lying district of Dagana, a site has been assessed for a reservoir project that has double the electrical generation capacity of the largest current plant. Called Sunkosh, this project might start by the end of 2019—as Modi hinted during his visit—and will be financed, of course, by India.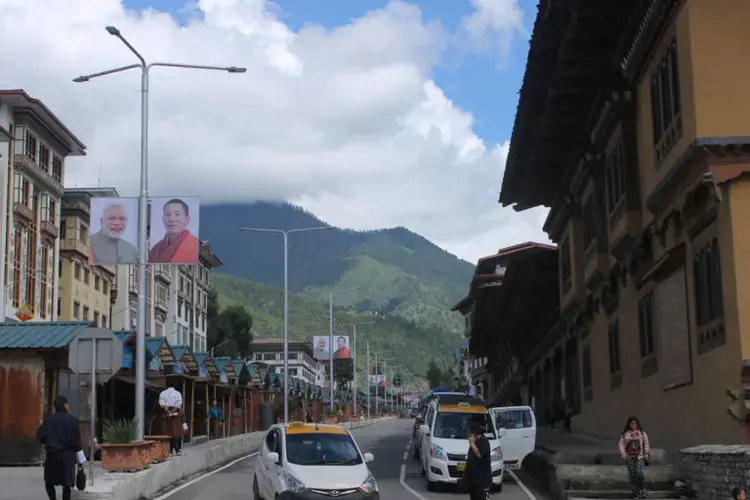 Sunkosh's ability to store water is the selling point for this project. While the rivers pour through the other plants in the summer, Sunkosh would be a true reservoir dam and capture it. And in the winter, when river flows are low, it could let the summer excess run through slowly, so there could be sufficient electricity generated all year-round. 
"The storage dams would almost act like a glacier or snow on top of the mountains," Rinzin explains. But building Sunkosh could be a major challenge: the construction cost estimates for the reservoir are around 2.8 billion USD, and it is still unknown what the cost-sharing arrangement between Bhutan and India will be. If completed on time and on budget, Sunkosh would be a way to exert some control over the outputs of the systems that are far beyond Bhutan's ability to manage.
Challenges Beyond Solutions
Mitigating climate change in Bhutan doesn't have a straightforward answer. From the outset, "it is unpredictable to say anything because the microclimate conditions are very different than the regional climate conditions," explains Om Katel, Dean and Professor at the College of Natural Resources in Punakha.
This also presents a challenge for modeling how Bhutan's climate will change in the future. There were no accurate weather stations set up in the country until 1995. So any climate predictions that are made, use global models, which lack the resolution to take Bhutan's extreme geographical variation into account. 
And even if there were clear solutions, that wouldn't be enough: "The biggest challenge is the implementation—there are no resources," Tenzin Wangmo, the Chief Climate Officer at the National Environmental Commission, explains frankly. "For example, if we had the capacity for accurate weather forecasts, we could know which crops have changed with the weather over time, and we could advise our farmers, but no research has been done on this. We do not have the capacity. So we cannot advise our farmers." 
The lack of people-power to build knowledge is felt in many aspects of Bhutanese life—Katel listed "supporting the development of the private sector" as one of the top things that Bhutan could do to help solve some of their problems.
Struggling with a lack of capacity and knowledge is especially difficult when Bhutan is not responsible for climate change in the first place. As a carbon-negative country, Bhutan actually has enough tree cover to compensate for its own emissions. But most countries do not have this reputation. Bhutan's neighbors are China and India, who rank first and third, respectively, in terms of country greenhouse gas emissions. "We have done nothing," Wangmo remarks, "but carbon has no border. We literally don't have the resources to adapt to the changes."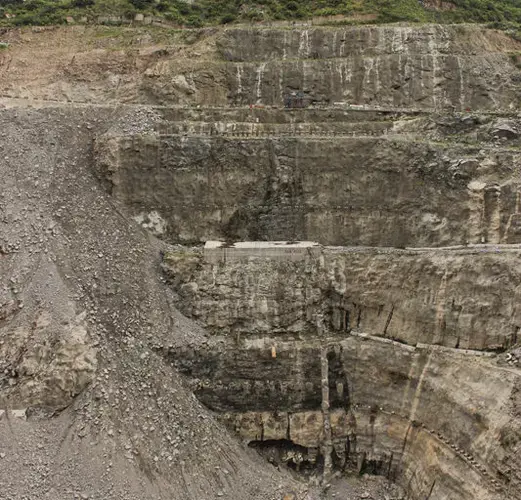 Sustaining community projects is one of the priorities for the current government, in the hopes that small-scale community adaptions can better prepare people for the future. 
HEROES, or Himalayan Environmental Rhythms Observation and Evaluation System, is a project started by the government in 2006 in schools around Bhutan. Each school has a weather station, which can eventually help establish local climate trends. The job of the students is to go out each day and observe a locally important plant on the school's grounds. Monitored year after year, and across different locations, HEROES is slowly building a repository of plant responses in a changing climate. At the same time, the program is raising the next generation of Bhutanese environmental scientists.
A Stable Economy in an Uncertain Future
"We are a hydropower rich country," states Mewang Gyeltshen, Director of the Department of Renewable Energy. In 2018, hydropower generation made up 13 percent of Bhutan's GDP.  The total GDP in 2017 was calculated to be 2.53 billion USD. From next year, according to Rinzin, hydropower generation will make up about 20 percent of the GDP with the commissioning of Mangdechhu. 
"The whole economy is dependent on hydropower," Wangmo says tiredly, "And climate change will definitely impact hydropower. That is why it is our biggest worry."
As these worries mount, experts are talking about how to diversify Bhutan's economy. Gyeltshen and his team have assessed sites for solar and wind projects, but with hydropower electricity being as cheap as it is, "we see these projects being more as a Plan B," he says. 
The logical next question then is diversifying to what. There are ideas of more tourism, other industries, cryptocurrencies, but, put bluntly, Rinzin reminds that, "we should not forget that any diversification work that you do will need electricity. And the only source we have today is hydropower."
With India breathing down Bhutan's back for more energy and Bhutan struggling to repay debts, many find it difficult to see a way forward that isn't hydropower. Bhutan needs the revenue, if the country hopes to graduate from the UN's Least Developed Country status by 2023. 
"We will not slow down in the way we are constructing hydropower projects," Rinzin says emphatically.
Climate change, however, has never been a predictable process, especially not in Bhutan. Wangmo, sitting in her small office in the growing capital, Thimphu, worries aloud: "We are making such a huge investment in this hydropower, but if in 30 years this water dries up, what do we do?"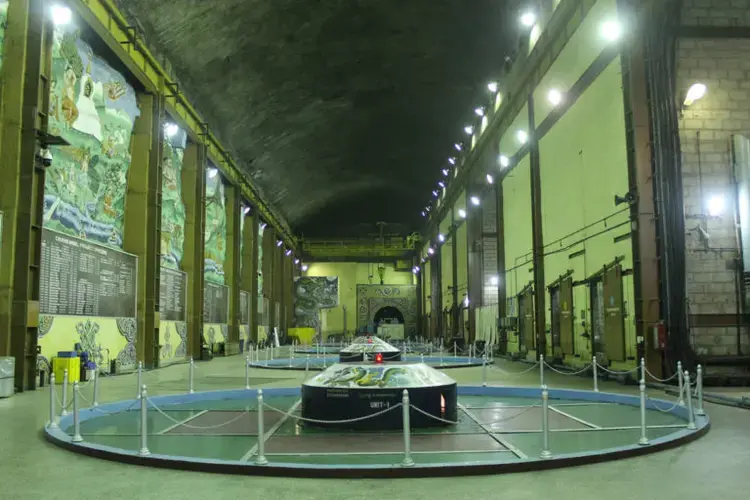 RELATED ISSUES