Para ler uma versão deste relatório em português, visite Repórter Brasil.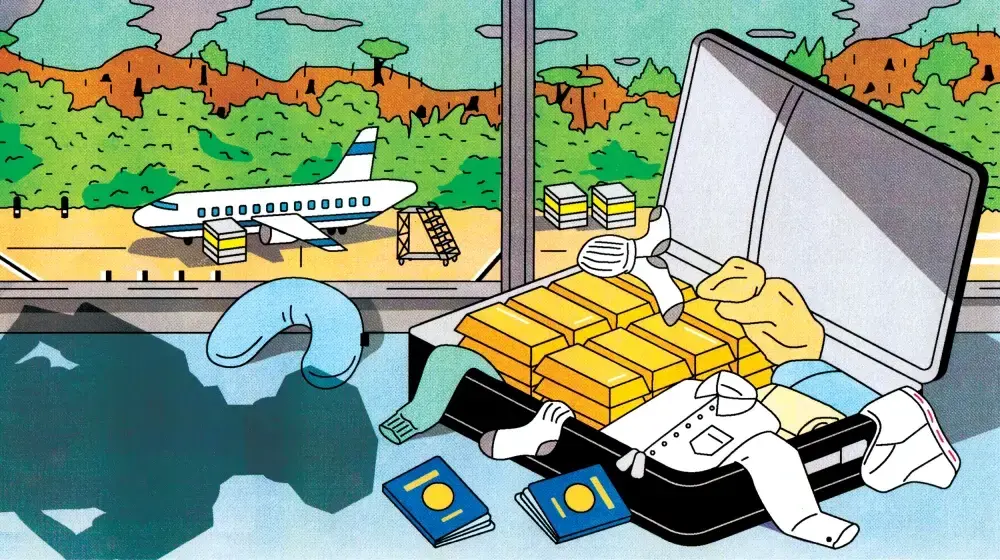 The incident set off a legal battle that has dragged on for three years and entangled an eccentric Austrian businessman previously arrested in Brazil for carrying gold onto a plane.
---
Just after 9 p.m. on Jan. 24, 2020, two American businessmen walked toward a customs desk inside the airport in Manaus, Brazil, a bustling city on the edge of the Amazon rainforest.
Frank Giannuzzi and Steven Bellino were New York moneymen. Bellino, then 62, had worked as a Wall Street trader since the 1980s. Giannuzzi, then 39, was an equity trader before he launched a handful of businesses that ranged from financial service companies to an online auction platform. 
With gold prices soaring in 2019, the two friends devised a plan to cash in, Bellino would later say in court papers. 
---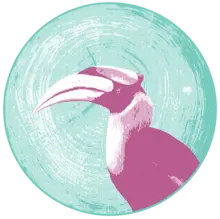 Whistleblowers and others in possession of sensitive information of public concern can now securely and confidentially share tips, documents, and data with the Pulitzer Center's Rainforest Investigations Network (RIN), its editors, and journalists.
---
Giannuzzi's Brazilian wife connected them to a local gold trader. There was a meeting in São Paulo. One in New York. 
Just months after they launched their venture, Bellino and Giannuzzi were striding through the Manaus airport with four canvas bags full of gold and their Brazilian partner at their side.
The Americans were set to catch a flight to New York via Miami, but a team of Brazilian federal police officers was waiting for them. The officers were acting on "intelligence information" that the men were carrying irregular cargo, said Ricardo Livio, a geologist with Brazil's federal police.
The officers searched their bags and found the treasure: 61 gold bars, weighing 77 pounds. The value: $1.4 million, according to a police report.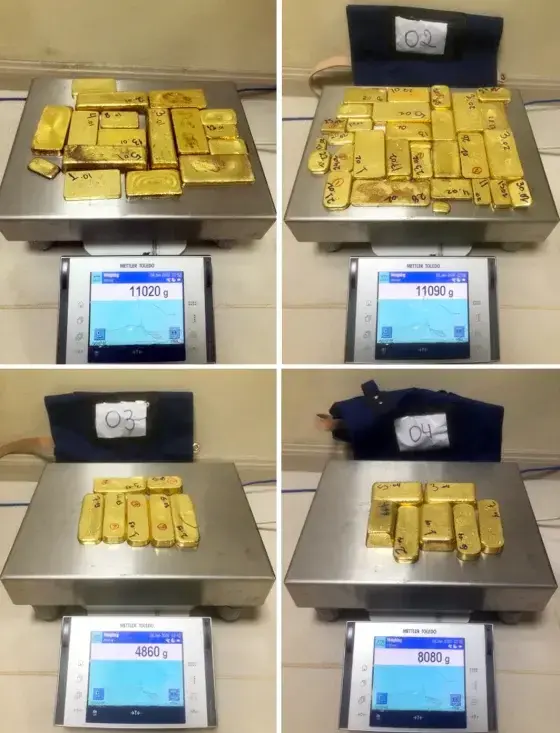 The officers scanned the gold with a handheld device used to detect the composition of precious metals. It showed a purity level indicating that it likely came from mining rather than melted jewelry, as stated in the paperwork held by the Brazilian trader, Brubeyk Garcia Nascimento. 
The authorities seized the gold, and Nascimento was arrested on charges of trafficking in illicit goods and usurping raw materials that belong to the country. 
Bellino and Giannuzzi were detained and questioned but released with no charges. They told Brazilian authorities they had no reason to suspect the gold was illegal. 
The incident set off an intercontinental legal battle that has dragged on for three years and entangled an eccentric Austrian businessman previously accused of gold smuggling in Brazil. 
Bellino and Giannuzzi's friendship hasn't proven as enduring as the effort to reclaim the gold. A few months after the ill-fated trip to Brazil, they had a falling-out that spawned a separate lawsuit in New York. 
The saga provides a window into the effort to fight the illegal gold rush in South America, where wildcat mining has ravaged the Amazon.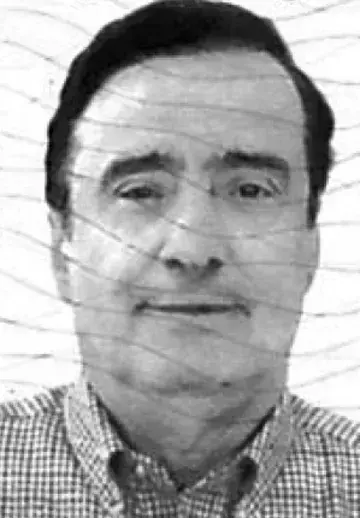 Illicit gold is a prized commodity for drug cartels and other criminals who rely on it to launder money and conduct illegal business. Experts in the gold trade say the ease with which the New Yorkers obtained the 77 pounds of questionable gold underscores the challenges of cracking down on a trade that fuels environmental destruction and enriches international criminal groups. 
"They could have just as easily been a couple of guys looking to launder money with it," said David Soud, the head of research at consulting firm I.R. Consilium, who has researched the illicit gold trade in South America. "This shows how much of a Wild, Wild West the gold market is in much of the world, but particularly in Brazil."
Bellino and Giannuzzi declined to comment through their lawyers.
Brazil has long been among the world's top producers of gold. But as in other countries that the Amazon stretches into, illegal mining has skyrocketed there in recent years. 
Experts say the surge in Brazil was fueled by the soaring demand for gold and the policies of former President Jair Bolsonaro. After he took office in 2019, Bolsonaro pushed for less oversight and more mining in the Amazon rainforest, resulting in a gold mining free-for-all. 
Well-financed criminal groups and droves of poor laborers moved in, wreaking havoc on the land and endangering the Indigenous groups that rely upon it. The miners use toxic mercury to separate the gold, which pollutes waterways and contaminates the soil. 
Illicit mining operations in the Amazon also fuel climate change through the destruction of large swaths of rainforest, which store massive amounts of carbon. 
The hardest-hit tribespeople include the Yanomami in the northern Amazon along the Venezuelan border and the Munduruku in the Tapajós River region to the south. 
In addition to facing famine, the Yanomami and Munduruku people have been terrorized by armed men seeking to quell resistance to the illegal mining activity.  
"In the case of the Yanomamis, they have been starving to death due to these invasions," said Laura Waisbich, a senior researcher at the Igarape Institute, a Brazil-based think tank.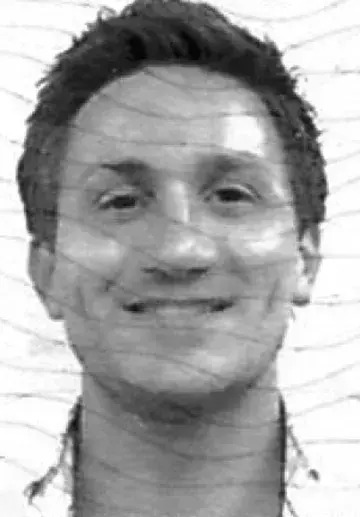 The forensic examinations of the gold seized from Giannuzzi and Bellino showed that it likely came from illicit mines in the Tapajós region, which is home to the Munduruku, according to Brazilian police documents.
After the gold was confiscated, the two Americans told authorities they believed they were dealing with a reputable partner and had no reason to suspect it might be illegal. The men said the local trader had told them the proper documentation was in order and the gold could be transported without a problem, according to Brazilian court records.
"He would have no interest in doing anything illegal," read a police report statement summarizing Bellino's interview.
"I thought I was doing it the right way," Giannuzzi said, according to the report. 
But experts said even the smallest bit of research would have revealed that gold procured in Manaus was likely to have come from illegal mining.
"In Manaus, you're right in the heart of wildcat mining," said Soud, of I.R. Consilium. "Either you didn't care how it was sourced or you showed a lack of discernment about where and how you were doing business."
On the day the seizure took place, Bellino and Giannuzzi first arrived at the airport at 9 a.m. to register the gold with the customs office as required by law, according to court documents. 
The men noted that the gold would be transported in their personal luggage, which was highly unusual for such a large amount of gold and fanned suspicions about its origin, according to Livio, the federal police geologist.
Officers were stationed outside the customs office, with orders to stop Bellino and Giannuzzi, when the two men showed up again for their flight home roughly 12 hours later, Livio said.
"The federal police already had previous intelligence information that indicated that the gold that was with the North Americans could have an irregular origin," Livio said. 
"For this reason, we approached them before their trip and analyzed the gold still at the airport. The preliminary results made it clear that the gold was from small-scale mining and not from the reuse of jewelry."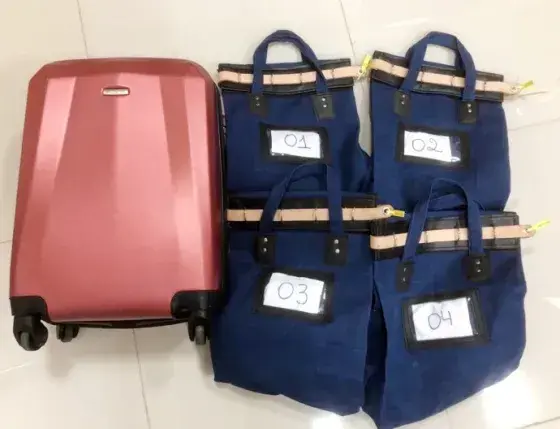 The series of events suggests that the authorities may have already been eyeing the Brazilian trader, Nascimento. 
Like Bellino and Giannuzzi, he was also a relative newcomer to the gold business.
Nascimento, now 36, told Brazilian authorities he was a mechanical engineer who had started buying and selling precious metals only 18 months earlier. He said he obtained the gold in question from an Austrian businessman named Werner Rydl. 
Rydl was well known to law enforcement in both Austria and Brazil. 
He was living in Brazil when Austrian authorities charged him with fraud and tax evasion in 2002. An international warrant for his arrest was issued, and Rydl was taken into custody at the airport in the city of Brasilia in 2005.
After a yearslong extradition fight, he was sent to Austria and convicted at trial in 2010. 
Five years later, Rydl was detained at an airport in a remote town in western Brazil as he tried to board a plane carrying a 23-ounce gold bar worth $14,000 without any documentation. 
Rydl's attorney was quoted at the time saying his client is "an eccentric" who always traveled with the gold bar because he viewed it as a good luck charm. 
In interviews with authorities at the time, Rydl said he had acquired more than 27 tons of gold since he arrived in Brazil in the early 1990s. The gold came from a variety of sources — recycled jewelry, electronics, mining — but he said he no longer had any paperwork proving its origin because it had deteriorated over time, according to a judge's decision in the case. 
Rydl was sentenced to two years in prison, but the punishment was converted into a fine and community service.
Reached for comment about the Americans' case, Rydl said he sold the gold to Nascimento, the Brazilian gold trader, and insisted it came from jewelry he bought in Brazil from 1991 to 2010. 
Asked about the forensic test that authorities say indicated it came from mining, Rydl said that was "nonsense."
"Jewels exist in any purity," he said.  
Nascimento's gold business, meanwhile, has apparently taken off despite the criminal charges. 
His company, BAMC, bought $140 million worth of gold in 2022, up from $1 million in 2019, according to a review of tax data.  
Nascimento's criminal case is pending. His lawyer, Robspierre Lôbo de Carvalho, disputed that the gold came from illegal mining and said the federal police's forensic analyses are "totally suspect and will be contested."
Giannuzzi's company, Doromet Inc., has been fighting to recover the 77 pounds of gold since it filed a lawsuit in Brazil in March 2020. 
After Doromet lost an initial ruling, two of three judges on a higher court panel decided in favor of returning the gold to the American company. 
The judges weren't ruling on whether the gold was legal. Their decision focused largely on the question of whether Doromet was the proper owner. The judges also said that the gold had been in the possession of the government for almost a year and that there didn't seem to be a compelling reason to hold on to it for any longer. 
Over the next few months, the Brazilian government conducted two additional forensic analyses on the gold. Both found that it most likely came from small-scale unlicensed mining, known as "garimpo."  
The gold was still set to be returned to Doromet, but then the National Mining Agency intervened by issuing its own seizure notice, effectively stating that the gold belonged to Brazil. 
Doromet sued the National Mining Agency in October 2021, arguing that the gold is legal. The case is ongoing. 
As its lawsuits played out in court, Doromet continued to secure additional shipments of gold from Brazil. But the relationship between Giannuzzi and Bellino deteriorated and eventually ended in October 2020, Bellino said in court papers.
He sued in New York Supreme Court in October 2021, alleging that Giannuzzi reneged on a promise to share profits if the gold business took off. The suit says the two men "financed $1 million" to make the initial purchase of gold from Nascimento, $750,000 of it from Bellino. 
But Bellino says in the lawsuit that he got only $200,000 back on his investment while other investors got an 18% return from Giannuzzi.
Giannuzzi's lawyer, Jason Abelove, has filed court papers denying the claims.
Abelove declined to comment to NBC News, citing the ongoing lawsuit. 
Bellino's lawyer, John Maggio, also declined to comment on the suit. 
He said he had no specific information about the gold seized in Brazil because it's outside the scope of the civil case in New York. 
 "This case is about two friends who had a falling-out over a business deal and one pushed the other out," Maggio said.
---
Rich Schapiro and Andrew W. Lehren reported from New York.
Hyury Potter reported from Florianópolis, Brazil. Fernanda Wenzel reported from Porto Alegre, Brazil.
RELATED ISSUES
RELATED INITIATIVES