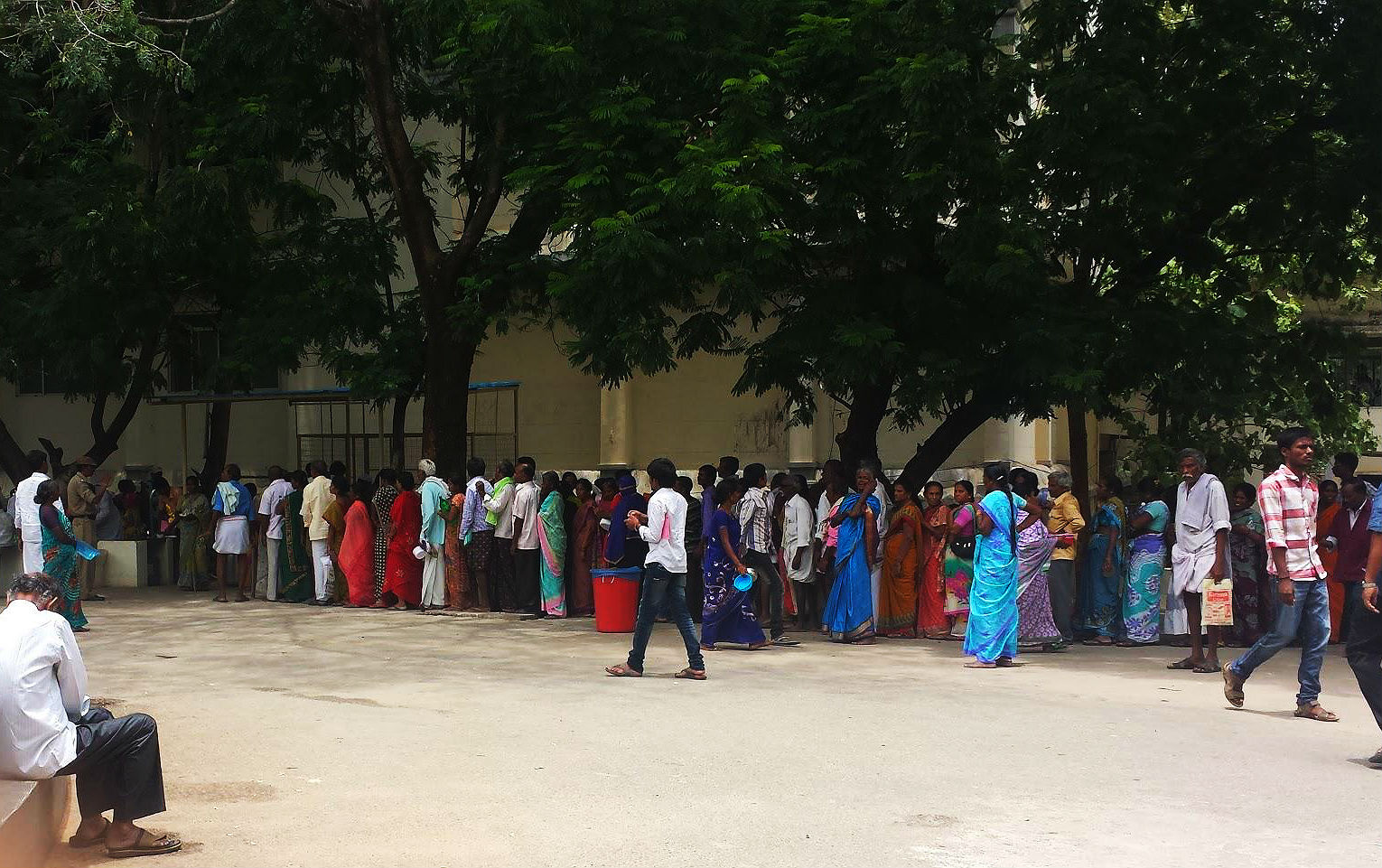 University of Pennsylvania student fellow Priya Ramchandra takes us inside Sri Venkateswara Institute of Medical Sciences, an advanced tertiary-care hospital with a spiritual mission. Called SVIMS for short, it is located in Tirupati, Andhra Pradesh, India—not far from Venkateswara Temple on Tirumala Hill, the most visited pilgrimage site in the world. SVIMS opens its doors to the bustling crowds that pour in, seeking both treatment and hope.

One of SVIMS' many accomplishments is its implementation of the Pranadana Scheme, a payment plan designed to cover the treatment of patients who fall below India's national poverty line—regardless of race, caste, creed, or religion. SVIMS succeeds in treating many patients while still achieving quality.

Many below-poverty-line patients travel to Counter No. 2 in the Outpatient Department. Medical records officers greet them from behind fenced windows and sort patients with a military efficiency. After a quick assessment, registration into the online hospital system, and assignment of a token number, patients are sent to information hubs called "kendrams". They house TV screens which display token numbers, signaling to patients that it's their turn to be seen by physicians.

Nurses and ward boys escort patients from kendrams to crowded waiting areas for physician consultations. Patients are seen in groups of two or three per room. In the same day, patients can get lab and imaging tests done, with results frequently returned within several hours. They also receive information about treatment. Pranadana Scheme recipients have their cases submitted for funding review each month while emergencies are treated immediately with no questions asked (especially about money).

Families of patients receiving Pranadana Scheme funds have their room and board covered during their relative's stay at the hospital, yet many prefer to gather in and around hospital grounds to wait.

For Andhra Pradesh's poverty-stricken, enduring a loved one's illness can cause worry and agony. With the Pranadana Scheme, financial relief allows hope to become an achievable reality.
RELATED ISSUES