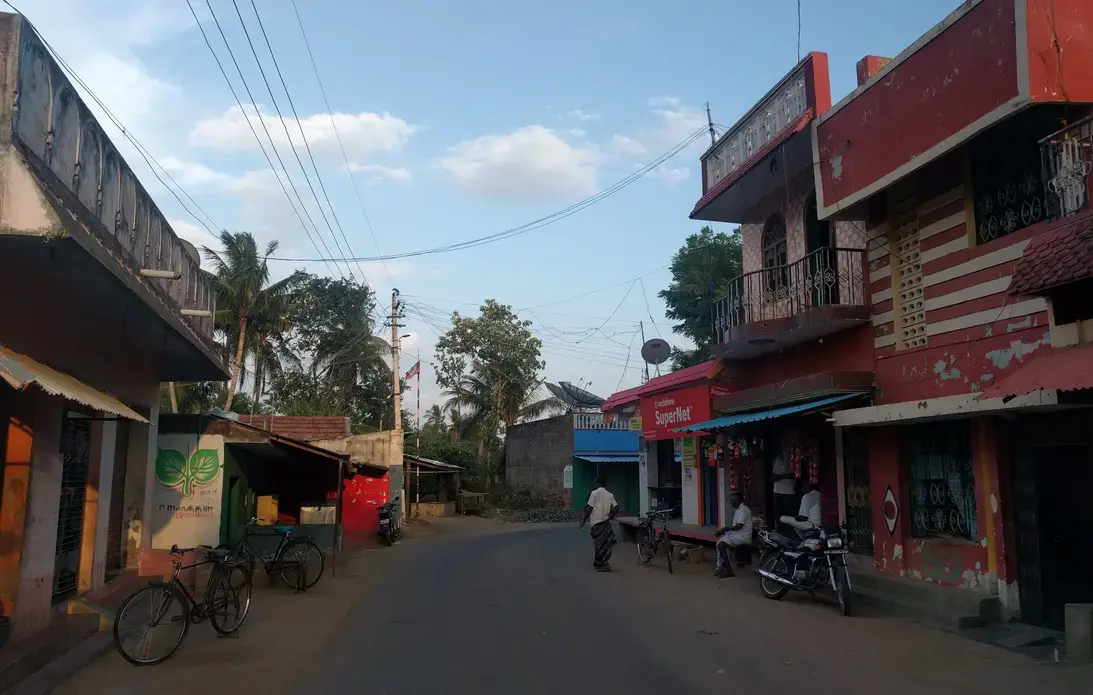 The town of Athimoor, where Ramya and her husband currently reside. Ramya was married to her uncle when she was 14 years old. Image by Praveena Somasundaram. India, 2017.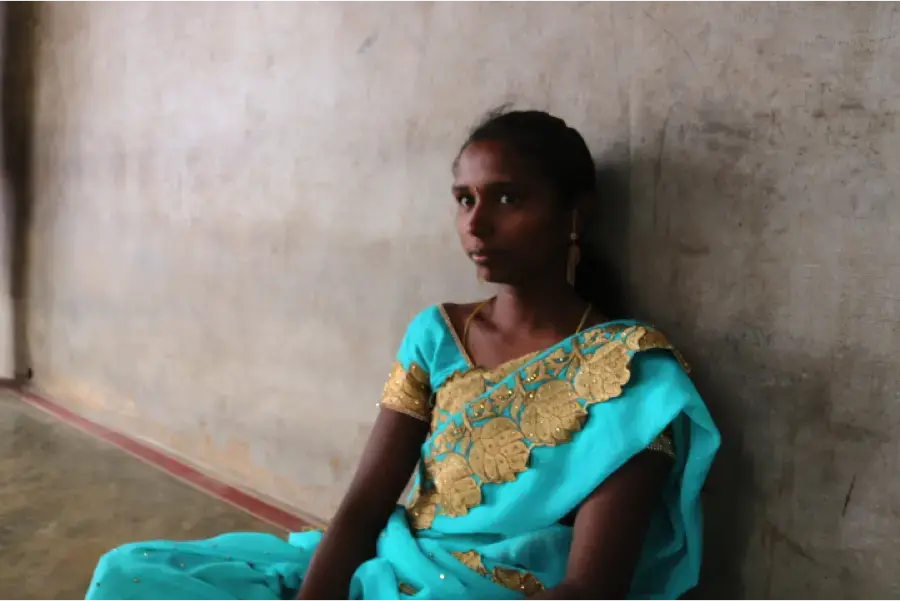 Ramya, who married her uncle at age 14, in her home in Athimoor. Image by Praveena Somasundaram. India, 2017.


Marriage due to Inheritance
A young girl's relatives all sit down in the village of Athimoor to decide whom she will marry. She is only in 10th grade and reached puberty a mere three months prior to this meeting. This girl is Ramya.
Ramya's grandmother, Viruthammal, was ill and had ten acres of land for her son, Nehru, to inherit. She wanted this land to stay in the family. Ramya's mother, Lalita, is Nehru's eldest sister. To please the family and avoid conflict over the inheritance, Ramya was set to wed her uncle, Nehru.
Child marriage has been occurring in India for centuries and still persists today despite being outlawed over 80 years ago. In 2006, the Indian government passed the Prevention of Child Marriage Act to further decrease child marriage rates. Currently, the legal age to be married in India is 18 years for women and 21 years for men. Yet, child marriage continues to affect women and children in India. Many women, including Ramya, leave school to be married.
"I studied until the 10th grade," Ramya said. "My grandmother was ill, so I stopped school and my family arranged for me to get married. As a young girl, I didn't have any interest in working, but I began to regret stopping school after I got married."
Both Ramya and her husband did not have a voice in their marriage.
"My mother didn't give me much of a choice in my marriage," Nehru said. "She told me 'if you're getting married, marry your uncle's daughter or your sister's daughter. No one else is allowed to inherit our family assets.'"
Nehru was 27 when he married his niece, 14-year-old Ramya.
"In the beginning, married life was risky because I was so young and I didn't truly understand what I was getting into," said Ramya. "My husband and I didn't know each other very well."
Despite age difference, marriages within the family, such as between Ramya and her uncle, are common in Indian villages and rural areas. This relation between a girl and her uncle (mother's brother), her thai maman, has been significant in Indian culture for many generations. When any family event occurs, the thai maman relation is given first preference over other relatives, including in marriage discussions. This way, there is no need to search for an outside alliance when arranging the marriage and there is no conflict surrounding family assets such as land or gold.
Ramya and Nehru now have three children together: Meenaloshini, 7, Monish, 5 and Kathir, 1.




Health Risks of Child Marriage
Child marriage often results in medical complications due to marrying within the family.
Ramya and Nehru's third son, Kathir, was diagnosed with a club foot right after he was born. According to Nehru, when they took him to the hospital, they were told that he was born with the complication because his parents are related and married. Kathir's foot had to be operated on in order to function properly.
Medical complications also arise due to girls giving birth when they are children themselves.
Abirami, a young girl from a slum area in Thiruvannamalai, was married at age 14. She is 16 now and her husband, Venkatesan, is 27 years old. Abirami gave birth to her first child on July 5, 2017.
But this was not the couple's first attempt to have a child. Abirami had to abort her first child, due to a weak uterus unable to support the pregnancy, and her second child was stillborn. According to the World Health Organization, "stillbirths and death in the first week and first month of life are 50 percent higher among babies born to mothers younger than 20 years than those born to mothers aged 20-29 years."
Health risks also arose before the marriage itself: Although marrying within the family has decreased, love marriages have become more common in India. In traditional families, acceptance for love marriages is often difficult to come by.
"Our marriage was a love marriage," said Abirami. "Our families did not accept us, so we slit our wrists and they accepted us after that."
When couples such as Abirami and Venkatesan are pitted against family values, they feel as if they have no choice but to take extreme measures and marry illegally.
Whether the marriage is arranged or a love marriage, marrying young hinders women from getting an education and puts both them and their children at risk. According to UNICEF, about half of the world's child marriages occur in India despite legislation put in place to prevent them. To change this, India will have to adapt socially and culturally.
RELATED ISSUES