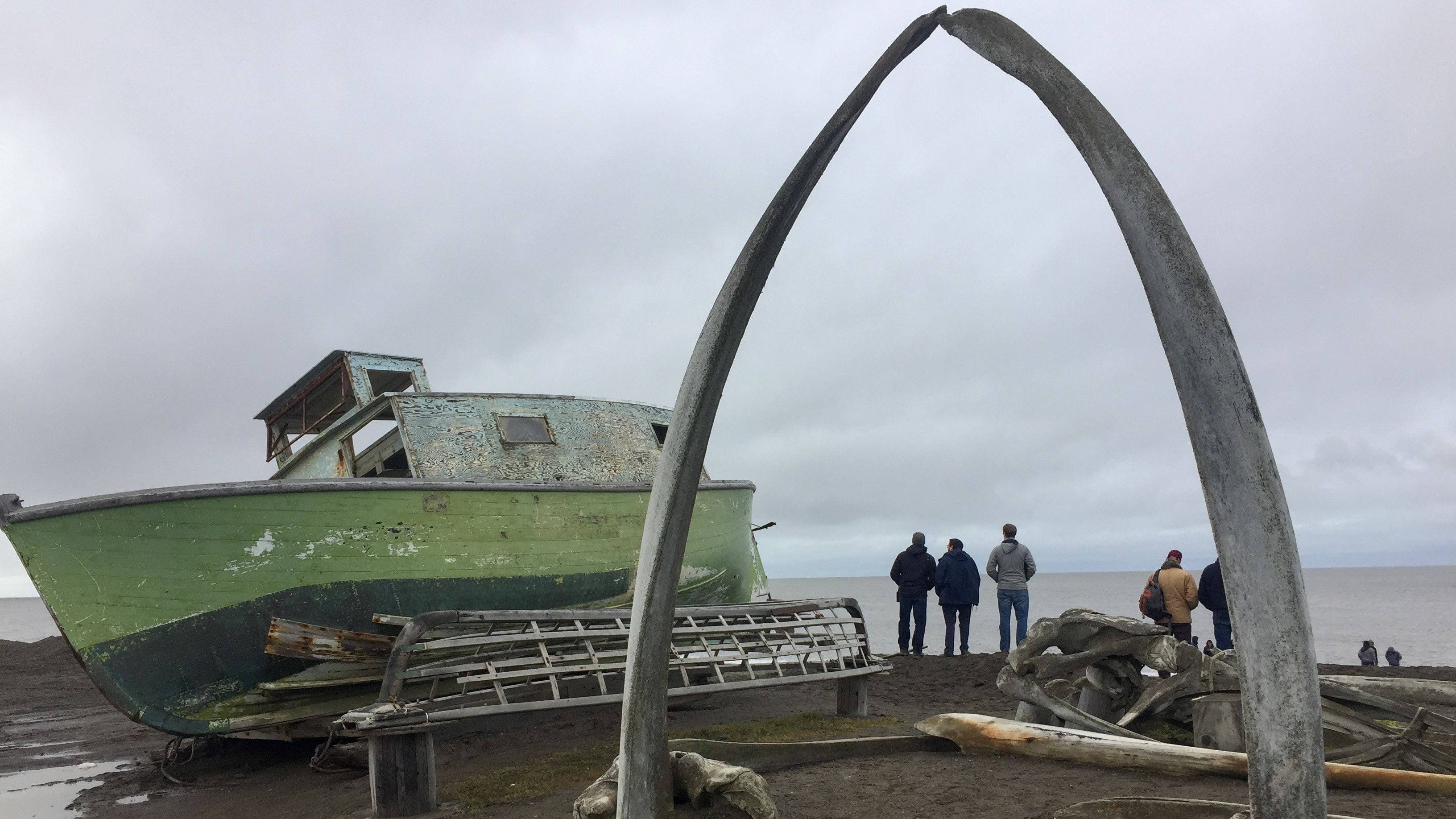 Episode 8
Oil and Water
What happens when the thing you can't live without in the short term is the same thing that threatens your very existence in the long term? That's our question for this episode, viewed through the eyes of two whalers from Utqiagvik, Alaska. 
LEARN MORE
MAP OF THE NORTH SLOPE BOROUGH
This map shows the boundaries of the North Slope Borough in northern Alaska. Note: the map shows the northernmost city as Barrow. Several years ago the community voted to return to the original Iñupiaq name — Utqiagvik. The North Slope Borough Petroleum and Mineral Resources map can be found here.
THE LIBERTY ENERGY PROJECT
On October 24, 2018, U.S. Secretary of the Interior Ryan Zinke announced plans for an oil and gas production facility in federal waters off Alaska. More information is available in the press release, and at this website.
WHAT IS THE NATIONAL PETROLEUM RESERVE?
This in-depth look at the National Petroleum Reserve in Alaska has some very helpful maps and other information.






RELATED ISSUES